Star Idaho Real Estate Listings
About Star Real Estate
Star, Idaho is truly a hidden gem in the Treasure Valley, nestled outside Boise with charming homes for sale. Here you can find homes of all styles and sizes as soon as they are listed on the Idaho MLS. Idaho has many varieties of homes for purchase, including spec and custom built homes. Begin your search now. Are you curious about Star real estate? Star, Idaho has hundreds of homes for sale and in the surrounding areas. Use our search engine to find a residential or land property, sorted by price, area, zip code, age of the home, days on the market, and more.
If you are looking for Star ID real estate, try searching through our comprehensive property database. You can search for homes with specifications like price, space, and district, as well as qualities like time on the market, whether they are bank owned, and more. Try searching for a Star home today!
Star Homes for Sale
December 4, 2023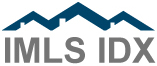 All listings featuring the IMLS IDX logo are provided courtesy of the Intermountain Multiple Listing Service, Copyright 2023.
IDX information is provided exclusively for consumers' personal, non-commercial use, and may not be used for any purpose other than to identify prospective properties consumers may be interested in purchasing. IMLS does not assume any liability for missing or inaccurate data. Information provided by IMLS is deemed reliable but not guaranteed. All listings provided by IMLS are marked with the official IMLS IDX logo.

Star Real Estate
Star Idaho Geography
Star is a wonderful small town located about 20 miles west of Boise, 11 miles from Meridian and about 13.5 miles from Nampa. Just 5.8 square miles, Star is one of the smallest communities in the Boise metro area.
Star Idaho Neighborhoods
You've reached the web's most intelligent resource for new home neighborhoods in Star. You'll love our extensive database of new home properties for sale throughout the area's newest and most premier neighborhoods. You'll find a tremendous variety of homes for sale in all price ranges and styles, ensuring you'll find exactly what you're looking for.
For instant access to thousands of Idaho homes and properties, our MLS listings is the web's most powerful tool. Find the home you've been looking for with our innovative search features. Enjoy searching through detailed listings of homes with vibrant photographs. It's easier than ever before to buy Idaho real estate!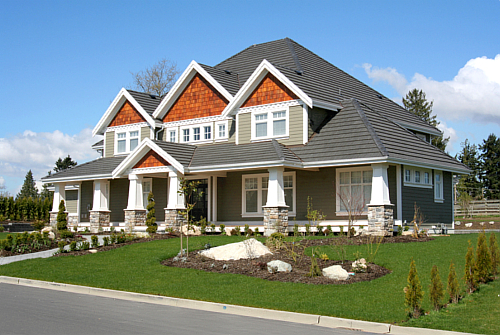 Star Idaho Schools
Star shares schools with the nearby city of Middleton as well as the Meridian School District. As a part of our innovative search functions, zero in on properties by school boundary to narrow down the results.
Star Idaho Amenities
Star is the ideal location for anyone looking to buy a home in an affordable, small-town area close to the major employment and entertainment options in the larger metro area. Star is considered one of the gateways to the unspoiled areas of southwest Idaho where people from all over enjoy a large number of recreational opportunities that all can enjoy. Star Idaho real estate provides proximity to Idaho's outdoor bounty, such as winter skiing, hunting, backpacking, rock climbing, trail riding, fly fishing, boating and swimming.
What's More
Don't miss out on Star, Idaho as you search for the perfect home for you. Star is ideal for anyone looking to live a slower paced life without sacrificing the convenience of larger city amenities. Ideal weather, low crime and affordability are just a few of the advantages to living in Star.
Star is a quaint community in the Treasure Valley, located about sixteen miles northwest of Boise. With a population of 5,793 people (2010 census), it is notably smaller than Idaho's capital city - about 35 times, to be precise! In spite of this size difference, however, Star continues to be a popular city with charming amenities. Finding Star Idaho real estate is simple - why not give it a try?
Star Homes
Star homes are quite spacious when compared to those of similar prices in surrounding areas. A home priced between $200,000 and $300,000 in Star could have excellent living space with over 2000 square feet. On average, Star properties cost $100 per square foot, which is actually less than both the averages of the Western and Northeastern regions of the United States ($102.75 and $111.05, respectively).
Searching for modern, upscale neighborhoods? Star is just the place to find them. Though based in historical tradition, Star has taken on a urban identity that creates many excellent new neighborhoods. For example, Colt Place, located just out of Star's center, is a subdivision only a small drive away from exploring the local foothills. The Tucana Sky subdivision is also quite architecturally appealing, which contains properties designed in a Tuscan style. There are plenty of neighborhoods that may be just what you are looking for in your new home.
History
Star is a city steeped in personality, fostered from over a century of growth. It was one of the first communities in the Treasure Valley, founded as a farming town along the Boise River. The settlement developed into a landing stop for workers as they traveled across the western trails to and from Boise. A main irrigation ditch was built in between Star and Middleton, which proved essential to the farming community and the economies of both cities.
Star earned its name from a local landmark -- a school house, constructed sometime in the 1870s. When a star was nailed to the front of the building, it became a local landmark that guided miners and other travelers on their way through the dense wilderness of the area. The star symbol became more popular, and the settlement adopted it's name.
Star slowly became an official town, thanks to its strategic location in the territory. In time it developed general stores, grocers, and hotels for the traveling masses. Star expanded its city limits in 1905, helping develop an interurban electric railway system, built in 1907. Star became extremely popular with Idaho residents and visitors alike. Rapid growth to the city began, and Star continues to be a trading center in Idaho's agricultural community.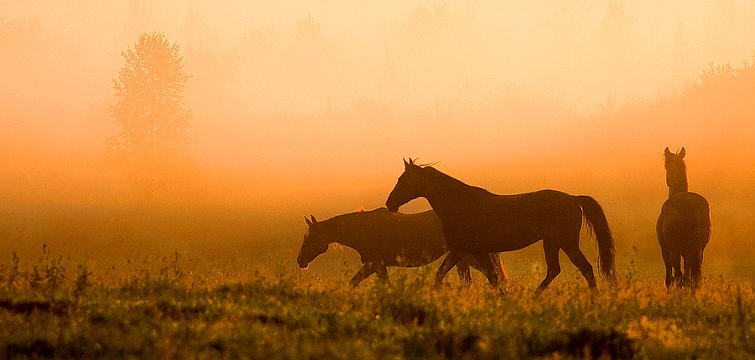 Parks
Star has impressive public parks and recreational facilities, open year round for the benefit of the city. One park in Star is Blake Park, spanning four acres across and including playground equipment, swings, and horseshoe pits. This park is incredibly user-friendly, and has spaces with gazebos, picnic tables, and barbecues, excellent for bringing the community together.
Residents also enjoy the River Park and Walking Path. This is a spanse of 4.76 acres, complete with a winding nature trail through it, ideal for a jog or stroll. Or, sit and relax on the park's comfortable benches to enjoy the cool river laze by. You can even throw in a fishing line if you're interested -- people from all over come to Idaho to fish in our pristine waters!
Search Star Listings
Finding Star Idaho real estate can be simple! Depending on what you are looking for and what is most important to you for your home, you can set up an advanced search to help you personalize your home search. The basic home search gives you six options. You can search by city, subdivision, school, zip code, Multiple Listing Service number.
If you know specifically what you are looking for, try the advanced search. Enter the basic information: property type, city, price range, number of rooms, but then you enter more specific property details such as living space, lot size, year built, garage capacity, and levels. You can even search for specific property features like swimming pool, waterfront, shop/shed, fireplace, and RV parking. Real Estate agents on this site can help you find your home in Star Idaho real estate.
Sources:
http://staridaho.org/history.php
http://www.staridaho.org/parks/current_parks.php
http://www.buyidahorealestate.com/Star-real-estate.php
http://www.census.gov/const/C25Ann/soldmedavgppsf.pdf
Star is a town in the Boise Metropolitan area, also known as the Treasure Valley, and is located to the Northwest of Meridian. According to the 2010 census, there was a population of 5,793 people in the area. Though lesser-populated than other cities in the area, Star retains a small-town atmosphere while being within convenient driving distance to Meridian (10 Miles) and Boise (17 miles).
There are over 150 Star ID real estate listings. This homes range in size, location, and price, and any number of them could be right for you. Home prices as of May 2014 have maintained a consistent average cost of $100 per square foot. This is lower than the average cost per square foot of the Western United States, $102.75, as well as that of the Northwestern United States, $111.10. When one considers that Star homes come in prices below one hundred thousand dollars to above a million, Eagle properties become even more appealing!
Star Neighborhoods
A majority of neighborhoods in Star ID real estate have been built with high expectations for quality landscaping and construction. As Star has continued to grow over the years, there have been an increase of excellent homes for sale and rent in the city's many desirable locations.
New Home Neighborhoods
Colt Place is just out of the center of Star and just off of Floating Feather Road. Colt Place is the perfect location to enjoy local attractions like Eagle Island State Park, the Boise River, and the nearby foothills. This newer neighborhood has homes that were built with open floor plans to provide room for modern living.
Heron River is one mile East of the center of Star, ID., which places it along the Boise River, next to over 75 acres of permanently protected open space. This prime location makes for a gorgeous view, away from the clutter that is sometimes present in the city. Homesites in Heron River have 5,500 to 19,500 square feet. The fee for the Homeowners Association in this high-quality neighborhood is $1,100 a year, and includes access to the Club that has a swimming pool, play structure, and tennis courts.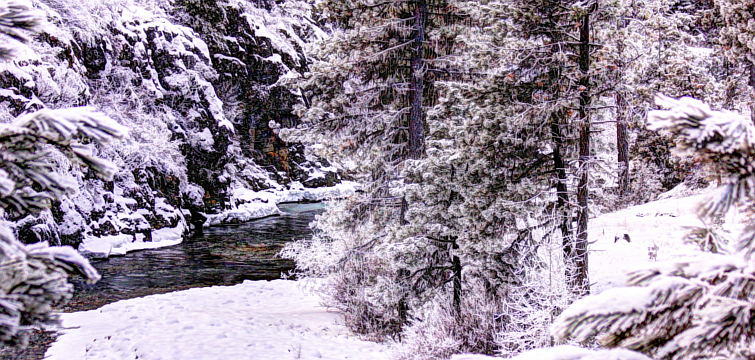 Hillsdale Estates is right outside the city limits of Star with over 1,800 acres to the neighborhood. Properties in Hills Estates are larger, with one to two acre lots. Additionally adding to the desirability, this neighborhood is complete with amenities including a park and activity field, an equestrian center, public lands, community water system, trails, and a fishing pond.
Lakeshore Park can be reached from State Street by going North on Star Road, West on Floating Feather, and then North on Watershed Avenue. Homesites in this neighborhood have 11,000 to 14,000 square feet. This neighborhood also includes a homeowners association fee, this one $50 a month, which provides residents with a community park, pool, and walking paths. Some homes in this neighborhood are more desirable because they are waterfront properties.
Yellowstone is in Northeast Star, which makes it conveniently located against the picturesque foothills. Homesites are between a third of an acre to a half an acre large, which allows great space for your new home. Yellowstone homes come in an array of different styles, including the American Traditional, European Cottage, Pacific Northwest, and Tuscan styles. To accent these varied styles, this neighborhood includes walking paths throughout, which add a cozy feeling to the landscaping.
Parks in Star
No matter what neighborhood you choose to live in, however, everyone can enjoy Star's beautiful public parks. Westpoint part, for example, is a park with vibrant grassways and gently flowing water. With 2.4 acres, this park is a great place to spend the day. Picnic tables and benches are scattered across the park for all to use.
Slightly more developed than Westpoint is Blake park. This park has four acres with open fields, horseshoe pits, and playground equipment, including swings. These fun amenities makes Blake an excellent place to enjoy Idaho's outdoors.
Finally, River Park is also a lovely park to visit. Having 4.78 acres, the park has plenty of room to jog or stroll down its nature trail. For a more relaxing day, you could sit by the river on one of the benches or fish in the passing water.
Star History and Community
Star is one of the oldest communities in the Treasure Valley. Founded originally as a landing stop, Star offered a landmark on Western trails. When an irrigation ditch was built between Middleton and Star, permanent residents started a farming community in this town still continued to be an essential part of the trail to Boise. A school house was later built with a star on it, becoming the official landmark for travelers and inspiring the name of the town.
The economy grew as Star became more popular, and in 1888, the first hotel was opened. Seven years later, Star expanded its city limits to a four mile radius. The community continued to grow but still maintained the small town charm it has today.
Surrounding Communities
Star continues to have a strong connection to its surrounding communities. As part of the largest metropolitan area in Idaho, this town is not too distant from modern city amenities, but still far away enough to avoid the traffic and business of a larger cities. Only just a few miles Northwest of Boise, Star residents commute to the state's capital for shopping, recreation, and entertainment possibilities. Look into Star real estate today. If you would like to be located closer to the capitol, check out real estate in Boise.
Contact Your Star Realtor®