Meridian Idaho Real Estate Listings
About Meridian Real Estate
Meridian is one of our growing cities with a high quality lifestyle, business, education, and careers. Meridian is a premier community that boasts outstanding opportunities for people. Meridian was also selected to be a part of the 100 Best Places to Live for small cities. Are you looking for Meridian homes for sale in Idaho? You've come to the right place. With over 700 different properties, there are potential Meridian homes for sale that will be sure to impress and delight you. Start your home search today. As you look for your Idaho home, there are many different communities and cities to look into, especially Meridian, Idaho. A diverse and colorful community, this city is a highly desirable place. Start your search for the ideal Idaho home right here.
Meridian Homes for Sale
December 4, 2023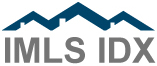 All listings featuring the IMLS IDX logo are provided courtesy of the Intermountain Multiple Listing Service, Copyright 2023.
IDX information is provided exclusively for consumers' personal, non-commercial use, and may not be used for any purpose other than to identify prospective properties consumers may be interested in purchasing. IMLS does not assume any liability for missing or inaccurate data. Information provided by IMLS is deemed reliable but not guaranteed. All listings provided by IMLS are marked with the official IMLS IDX logo.

Meridian Real Estate
Meridian is one of Idaho's most rapidly growing cities, and a premier location to find a home. With our site you have instant access to all homes as soon as they are listed for sale on the MLS. Are you curious to know how affordable Meridian homes are? Discover Meridian real estate statistics.
Meridian is an excellent city in Idaho, with a wide variety of homes. Whether you're looking for a new, custom, resale, or otherwise, you can find a home in a city selected as one of the 100 Best Communities in America. Begin your home search today!
This is an easy-to-use real estate resource for brand new homes, new construction homes, builder homes, resale homes, lots, acreages and more in the Meridian area. View the tremendous variety of homes and properties for sale throughout Meridian with our innovative and powerful search functions.
Meridian Idaho Geography
Meridian is located about 11 miles west of downtown Boise and 13 miles east of Nampa. Meridian is in the north central part of the Treasure Valley and the Boise River runs along the northern border of the city. Access our listings to find beautiful new homes in budding neighborhoods across the city.
Meridian Real Estate
Meridian homes come in sizes, shapes, and locations. There are hundreds of listings under Meridian real estate with a range of prices from under 200k to over 2 million.
Find a Meridian House
If you want to find houses for sale in Meridian, go no farther. Our advanced home search is designed to help you find a home efficiently and effectively. With hundreds of Meridian homes for sale, there should be something for you. Don't feel overwhelmed with all of the options, however; our search can help you narrow down this comprehensive list according to your specifications.
There are several ways to search for your next property, such as the features and amenities you want present in your ideal new house, like pools or sheds. In order to fulfill your space requirements, houses can be sorted by their specific lot size, property type, square footage, number of bedrooms and bathrooms, or even garage capacity. You may also search by price. Home seekers are normally on a budget and therefore need to find something within their price range. Use this tool to select the minimum and maximum amount of money you are willing to spend for the house you are looking for.
Search by location as well: according to city, school boundaries, area, or zip code. Some areas will appeal to you more than others. Feel free to focus your search in one of these areas - after all, you will be living in the area surrounding your home as well, and you should feel comfortable there. An advanced way to search homes in a certain location is with our polygon search. On our provided map, simply draw the parameters around your desired area.
Neighborhoods
With about 12 square miles in the city limits, there is plenty of room for neighborhoods. Neighborhoods in Meridian are great places to live, where you can become familiar and attached to the city. Some subdivisions in Meridian include Chateau Meadows- a quiet neighborhood for those who like such an environment, Heritage Commons- an area that takes special pride in its landscaping, and Turtle Creek- which hosts fine instances of beautiful architecture. But of course these are only examples. There are many other neighborhoods to suit your desires, and all have their appeals.
History of Meridian
Before you move to Meridian, however, you should know a little about what makes it the beautiful city it is today.
The city of Meridian was established in 1891. As the name suggests, it was founded on the meridian of Boise. The town started as a small settlement and then quickly grew in 1902 when Meridian was incorporated into the Settlers' Irrigation Ditch - this helped the agricultural people in the area prosper and contribute to the economy. The city continued to grow in population, as well as become a successful community. With only 2,803 people per square mile, in the 2010 census, Meridian still has plenty of room to continue to add more residents.
Recreation in Meridian
Many who live in Meridian enjoy being right next to the great outdoors. This close proximity allows for opportunities in hiking, camping, biking and fishing during the summer. In the winter, there are plenty of outdoor activities as well, such as cross-country skiing, ice skating and snowboarding. Bogus Basin is a popular ski resort in the winter months but it is also popular in the summer months due to its hiking and picnicking options.
Another pastime of residents in Meridian during the summer is boating. There are lakes close to Meridian for this purpose. Lakes like Lucky Peak, Cascade, and Bear Lake are perfect for a day on the water, complete with jet skiing, swimming, water skiing and knee boarding, just to name a few.
For longer trips, you can visit some of the National Parks in Idaho like Craters of the Moon or parts of Yellowstone. Other popular locations in Idaho you can visit when you live in Meridian are the Bruneau Sand dunes and Eagle State Park.
If you want to stay closer to home, there are plenty of things only a few minutes away from any Meridian home, such as visiting some of the parks in Meridian. Setters' Park is a community favorite, as well as Storey Park and Tully.
If the outdoors isn't for you, you can still have fun. Visit one of the several movie theaters, water parks, arcades, bowling alleys, and entertainment centers in Meridian. One popular location is the Meridian Village, a fancy shopping center.
Meridian's Cultural Awareness
Meridian is a fun place to live, where there are substantial pastimes as well. Meridian has cultural availabilities to enrich the mind, body, and soul. One of these opportunities includes the Initial Point Gallery in Meridian's own Town Hall. This gallery is free to the public and showcases artists from Idaho.
There are also performances for Meridian residents to see talented musicians from their community. The Meridian Symphony Orchestra provides excellent music for the city of Meridian and other nearby cities as well. Their performances include both traditional concert halls as well as open air parks like Julius M. Kleiner Memorial Park.
Meridian's close proximity to Boise, the state capital, allows Meridian residents access to Boise's own diverse cultural, business, and recreational opportunities.
By searching through the houses for sale in Meridian on this site's Multiple Listing Service, potential house buyers are searching through a range of great possible homes to enjoy in the years to come. The quality of life in Meridian is an excellent indicator of the greatness Idaho has to offer. Feel free to ask any of our trained real estate professionals on this website, who are eager to help you find a property in Meridian.
Meridian Idaho Neighborhoods
Meridian, Idaho, was established in 1891 on the meridian of Boise and was given its location's namesake in 1893. It was originally a farming community and successfully boomed in 1902 when the Settlers' Irrigation Ditch was built to incorporate Meridian. Since then, Meridian has blossomed into a successful community. According to the 2010 census, 75,092 people live in Meridian, Idaho. However, this number does not accurately reflect Meridian's contemporary rural environment, as there is a population density of only 2,803 per square mile. This fosters both a strong sense of community as well as gives Meridian plenty of room to grow.
There are many opportunities for a successful, enjoyable life in Meridian. Investing in Meridian Idaho real estate offers a chance to move to both a beautiful state as well as a beautiful town, rich with a strong cultural and recreational identity that reflects in nearly every aspect of one's life there.
Established in 1891, Meridian, Idaho was given its name because of its location on the meridian of Boise. This town was originally a farming community which boomed when a widespread irrigation ditch was expanded to include Meridian in 1902. Meridian continued to grow until it became what it is today.
From 2000 to 2014, Meridian grew 81%. As one of the fasted growing and third largest city in Idaho, Meridian has an estimated population of over 80,000, as of 2012, creating a population density of almost 3,000 people per square mile.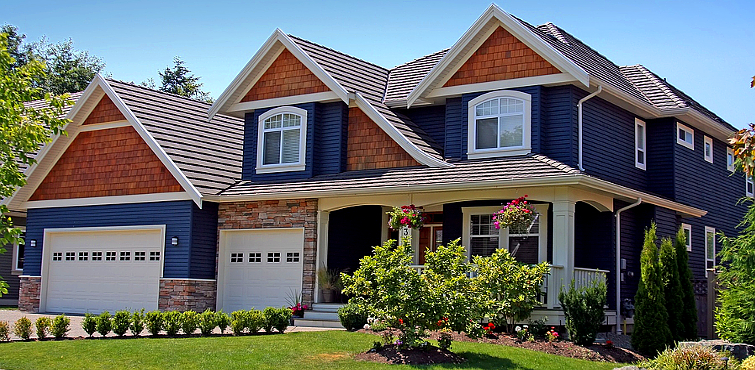 Meridian Idaho Schools
The Meridian School District is home to 11 high schools and alternative schools, 9 middle schools and 31 elementary schools.
Meridian Idaho Amenities
Meridian residents often take advantage of the cultural opportunities in Boise with such close proximity, but the city itself boasts its very own extensive set of entertainment options for everyone. Meridian is home to Roaring Springs, one of the state's most visited water parks. Wahooz is a fun center with activities such as bumper boats, go-carts, lasar tag, bowling, and miniature golf. Also visit the Meridian Speedway, the Majestic Cinemas, several parks and the area's large bounty of outdoor recreation such as swimming, boating, fishing, hiking and camping. If you are considering Idaho real estate outside of the Meridian area, you may want to try out the advanced map search features on this site.
What's More
Meridian is an outstanding community to live with low crime, temperate year round weather and well-designed neighborhoods. We are your ultimate source for Meridian Idaho homes for sale, whether you're searching for the best deal on a foreclosure or short sale or the perfect home lot for your brand new home. You'll love our fast and easy search functions and detailed, easy to navigate listings with a wealth of information to assist you during your search for the best home in Meridian!
Meridian Idaho real estate has plenty of opportunities to find your ideal property. There are a total of forty-six different neighborhoods with homes for sale represented in the Meridian Multiple Listing Service (MLS).
Some examples of these neighborhoods include Alpine Pointe, off of Eagle Road, with its larger lot sizes, or Chateau Meadows, a quaint and tranquil neighborhood. Perhaps you might be interested in Heritage Commons, filled with matured trees that provide excellent shade for a potential home. Or maybe you'd enjoy Turtle Creek, characterized by a soft-color palette that charms the eye. Whatever you are looking for in your future neighborhood home, Meridian is bound to have something that will appeal to your sensibilities.
There are many reasons to look into Meridian Idaho Real Estate. The local environment, both natural and man-made, supply an inviting city culture that opens its arms to anyone who wishes to be a part of it.
Culture
There are many cultural opportunities in Meridian. In fact, Meridian's own Town Hall emphasizes artistic creations by having an art gallery in its third floor, called the Initial Point Gallery. Free to the public, this gallery showcases Idaho's own artists who contribute their work for exhibition. Meridian is full of cultural experiences including art and music. One example is the Initial Point Gallery in Meridian's Town hall, which is open to the public and showcases artists from Idaho. The Meridian Symphony Orchestra also brings culture to Meridian. They perform all over the Boise Metropolitan area including both the traditional concert hall and outdoors. Meridian residents also have close access to the culture of Boise to enrich their lives.
Meridian is also home to the Meridian Symphony Orchestra, which provides high quality orchestral music for the Meridian community as well as other areas in the Southwestern Idaho area. After its foundation in 1990, the Orchestra has assisted in organizing educational programs for younger students to help them cultivate an appreciation for classical music. They perform at many different public parks and centers, including Julius M. Kleiner Memorial Park.
For those who want to take advantage of a premiere shopping center, the Village in Meridian is a fun community friendly complex. There is an ever growing number of shops and activities available to its patrons, and a stunning village fountain in the center which can create visually stimulating water and light shows. Fashioned to resemble the intimacy of a European shopping center with its paved and lit roads between shops, The Village offers its own unique cultural influence to Meridian.
Meridian is also in very close proximity to the capital city of Boise, which allows for a diffusion of culture to occur between the two cities. This promotes growth and provides plenty of activities for Meridian residents.
Recreation
Meridian Idaho real estate, like the rest of the state, offers fun and exciting ways for its residents to enjoy a vibrant life. For example, Meridian is close to many camping, hiking, biking, and fishing opportunities. Due to the diverse, semi-arid climate of Meridian, there are plenty of opportunities for season-specific recreational activities. In the winter, there is enough snow in the mountains for traditional snow sports like snowboarding, cross-country skiing, and ice skating. However, for those who wish to enjoy warmer weather activities, there are plenty of lakes in the area that offer swimming, skiing, and other fun.
There are several public parks in Meridian that are a great place to spend the afternoon including Settlers' Park, Tully Park, and Storey Park. One of Idaho's most popular outdoor parks is Eagle Island State Park, which is readily accessible to those living in Meridian. Eagle Island State Park is a recreational center that includes paths and trails for hikers, bikers, and equestrian trainers alike, as well as water activities like fishing and swimming - the park even has its own water slide! Eagle Island is also where many community activities are hosted, like Renaissance Fairs or Barbecues. If you have a dog then you will appreciate the nearby dog park in Nampa.
There are also many places in Meridian that offer alternative recreational activities. Close to Meridian are some very popular amusement parks, including different water parks, arcades, and bowling alleys. These locations are great at fostering feelings of community between residents of Meridian.
Like most people who live in Idaho, residents of Meridian enjoy the climate and want to explore it. A few favorite local activities include fishing, boating, camping, and hiking. Even visiting local parks can make for a fun-filled day, such as Tully Park, Settlers' Park, and Storey Park.
In the winter there are places to cross-country ski, ice skate, snowboard, and slope ski like Bogus Basin, a popular ski resort in winter. In the summer, there are hiking and biking trails, such as Corral to Hills and the Green Belt.
However, those who may not always want to go outside don't need to in order to have fun in Meridian. There are plenty of more urban activities, including shopping centers like the Meridian Village, which has a wide variety of shops and restaurants that anyone can enjoy. Meridian residents can also enjoy the many local entertainment centers, arcades, and water parks.
For access to Meridian and all it has to offer, search for your Meridian sale today.
There are plenty of nearby communities to check out. Real estate opportunities are available all over the valley.
Meridian Real Estate provide many opportunities for residents to enjoy not only their homes, but the area around them as well. Look into Meridian as you search for your new home.
http://en.wikipedia.org/wiki/Meridian,_Idaho
http://www.meridiansymphony.org/
http://www.idahostatesman.com/2013/10/10/2809455/building-a-village-in-meridian.html
http://www.meridiansymphony.org/symphony.php
Meridian Real Estate by Listing Type
Contact Your Meridian Realtor®