Idaho Foreclosure Property For Sale
If you are looking to real estate for sale, have you considered examining Idaho foreclosure homes? Idaho, like the rest of the nation, has had a varied level of foreclosures over the years. Though the economy can ultimately dictate how many foreclosure properties are available as well as their prices, there are still foreclosure homes on the market. The rate of Idaho foreclosures, like much of the rest of the country, has slowly but surely began to lessen as the United States has emerged and recovered from its economic crashes. However, for those who are interested in buying these properties, there are plenty of Idaho foreclosures still available for sale. Depending on where in Idaho you look, these foreclosure properties will differ in quantity as well as the discounts available for purchasing them.
Idaho Foreclosures for Sale
December 4, 2023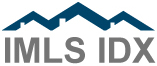 All listings featuring the IMLS IDX logo are provided courtesy of the Intermountain Multiple Listing Service, Copyright 2023.
IDX information is provided exclusively for consumers' personal, non-commercial use, and may not be used for any purpose other than to identify prospective properties consumers may be interested in purchasing. IMLS does not assume any liability for missing or inaccurate data. Information provided by IMLS is deemed reliable but not guaranteed. All listings provided by IMLS are marked with the official IMLS IDX logo.
Foreclosures For Sale
As many know, foreclosures can offer tremendous value to patient homeowners. While they aren't as plentiful these days foreclosures still come on the market, maybe just where you're looking. In addition to foreclosures, other distressed properties include short sales and auctions. The term "foreclosure" usually refers to a property that has gone back to the bank after the homeowner was unable to make payments. They are sometimes called bank foreclosures or REO's (Real Estate Owned). The bank often tries to get the property off of their hands as quickly as possible, while still regaining as much of the value of the home as possible through the sale of the property. This means that there is a chance for homeowners receiving a discount, though they shouldn't expect bargain prices.
Foreclosure Statistics
In 2012, there were almost 8,000 homes listed as Idaho Foreclosures. Since then, however, the number has decreased drastically. In 2013, there was about half of the previous year with a total of 4,081 foreclosures. The number continues to decrease as the economy continues to improve.
As of May 2014, Idaho had an average of 1 foreclosure property for every 1,718 homes - the counties with the highest rates of foreclosure were Twin Falls with 1 property foreclosed in every 456, Camas with 1 in every 801, Ada with 1 in every 822, and Payette with 1 in every 1,491.
Though the number of foreclosure properties in Idaho is decreasing, there is still potential real estate for those interested in looking into foreclosures in Idaho as their next purchase.
Potential Real Estate
When looking into real estate in any state, price is a concern for many potential buyers, and most people will want to find an excellent property at a lower expense. One popular way to find a home with a better deal is by looking through the foreclosure listings; these could be a great real estate investment.
Foreclosures listings are homes that were reclaimed by a bank when the resident did not pay the building mortgage. Many people assume that foreclosures on homes only happen to run-down, low end homes. This is not always true. Most of the time, foreclosures happen to those who are not living within their means, and this can include properties from less expensive ones to the higher end homes. Idaho foreclosures include homes from under $100,000 to over $500,000 in value. Regardless of the price, however, most foreclosures have a discount.
Buying a Foreclosed Home
When looking into potential real estate with foreclosed homes, make sure you remember some essential things about these kinds of properties. There are some pitfalls that come with purchasing a foreclosed home that can be avoided by taking a few simple steps. If you remember these details about foreclosed homes, then the process will become more simple.
A foreclosed home is a home where the previous residents did not pay the building mortgage. Because of this, foreclosed homes are stereotyped as being run-down and at the lower end of home quality. This is not always true, however. Foreclosures can happen to any home, regardless of the socioeconomic status of the owner or neighborhood. In Idaho, there are foreclosure listings from under $100K to over $500k. No matter the price, most foreclosure homes will be highly discounted.
Idaho foreclosure listings are great potential homes. Foreclosure listings, homes reclaimed by the bank when the building mortgage is left unpaid, are generally less expensive than normally listed homes.
If you are looking into foreclosed real estate, make sure that you take the necessary steps to find your new home in an efficient, effective way. The first thing you want to do when looking into foreclosure listings is make sure you start the process with a pre-approval from your lender. Next, figure out your financial plan for buying a house and what your price range is. Idaho Foreclosure listings prices are stereotyped as being low-end homes, but this not always the case. Idaho foreclosure listings are priced between under $100,000 to $500,000.
Be prepared for different types of sales as you look into the real estate potential of foreclosure listings. These include short sales, bank owned foreclosures, and auctions. Most sellers of Idaho foreclosure listings, like most states, will want a pre-approval letter, with little room for negotiations. Another aspect that makes foreclosed homes different than other purchases is that the seller will not make repairs -- the house will come as is.
Discounts on Idaho foreclosure listings vary according to city and also fluctuate through the years. Foreclosure ratings in a state may vary because of the housing market or the state economy. From 2012-2014, the foreclosure rate in Idaho decreased significantly but there are still some foreclosures every year that enter the housing market and become potential real estate. In May 2014, there were more than 200 foreclosure property listings, but that number will vary from day to day.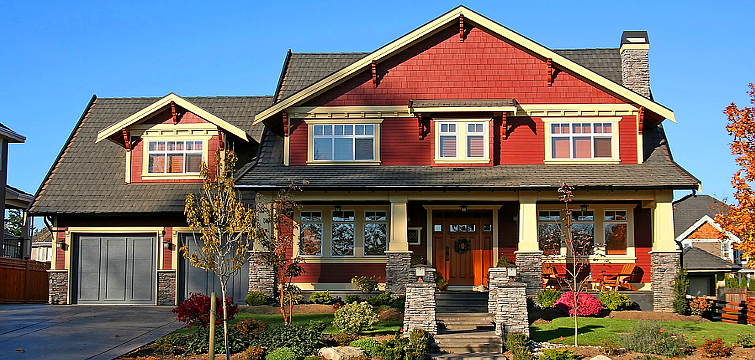 Buyers of foreclosure properties generally must jump through more hoops, prepared or unforeseen, to finalize the sale of the home. Bidding wars among buyers can drive up Boise foreclosures until it could sell for above market value. The buyer should take into account the probability of necessary repairs for the property, as distressed properties are often sold "as-is." Buyers also should be prepared for a possibly lengthy, occasionally grueling, process. The buyer will want to submit a loan approval letter to the bank with their offer or proof of funds. They will likely want to make their offer subject to home inspection approval to have the option of withdrawing an offer if necessary repairs are too extensive.
A professional, experienced Hughes Group realtor is a must for buyers to smoothly navigate the foreclosure process while coming out ahead financially.
Foreclosures may or may not be a home run for your buying experience, but it can be another option, giving you the best chance for success. Please feel free to browse the site and contact a customer-service focused Hughes Group agent for foreclosures, area information, and more.
When investing in a foreclosed home, your first step should be getting a pre-approval letter from your lender. This will allow the transaction to run more smoothly, providing the legal proof needed for the purchase.
Also, be prepared for sales that vary from the norm including auctions and short sales. An auction is a common way to buy a foreclosed home in Idaho, and the home will simply go to the highest bidder. After the purchase, remember that the house will come as-is. Unlike a typical transaction where you can request improvements, a foreclosed home is not offered the same luxury. Furthermore, there is little room for negotiations when it comes to a purchase of a foreclosed home.
Foreclosure Process in Idaho
Idaho is classified as a non-judicial foreclosure state. A non-judicial foreclosure state simply means that the foreclosure does not need to go through the court. In Idaho, there is a different process to foreclose homes.
The first step is taken when a resident of a home does not make a payment to the mortgage. They are notified through mail and the notice is recorded. If they still do not make a payment to the mortgage, they are given a timeline in which they have to make the payment. If they do not follow the timeline, a Notice of Sale is mailed to the resident and the home is marketed for sale. The home resident(s) must move out by the prescribed amount of time and then the home is sold. During the whole process, the home resident is given the opportunity to pay off the home or take the case to court.
Most of the time, when the home is ready to be sold, the Idaho foreclosure homes will have an auction date set for sale.
Why move to Idaho?
Idaho's Great Outdoors
Numerous Idaho pastimes include the great outdoors, getting out and enjoying nature. Whether for recreational or exercise purposes, you can find it in Idaho. One popular activity in nature is biking. With hundreds of trails of biking trails, including mountain biking trails and paved paths. Some trails include Trail of the Coeur d' Alenes, Route of the Hiawatha, and Old Milwaukee Road.
Another pastime in Idaho is boating. With clear lakes such as Lucky Peak, Alpine lake, Black Canyon, and Lake Lowell. Some public parks while others simply for the eye, these lakes offer relaxation and peace in nature. Some activities to do on a lake open for recreation include water skiing, tubing, and wakeboarding. Some lakes, like Lucky Peak, have beaches so swimming is also a favorite. Some simply enjoy sitting on the beach and enjoy looking out at the water.
Other outdoor appeals include hiking, camping, rock climbing, and fishing. In the winter, ski resorts, Bogus Basin for example, offer snow sports for those so inclined. Whatever you like to do outdoors, Idaho will have it for you.
Foreclosure Properties in Idaho
Searching through Idaho foreclosure properties is one way to find your next home. You might consider looking in to these homes for the financial benefit that it could bring, including discounts that come with a foreclosed property. Though Idaho's foreclosed homes come in a wide price range of under $100,000 to just over $500,000, each home may be discounted and you could end up paying less for more. There is, though, some risk that can come into looking into a foreclosed home. Being aware of the steps necessary to purchase a foreclosure home beforehand will greatly increase the likelihood of you making a satisfied purchase.
In Idaho, an auction is the most likely way to come in possession of a foreclosed home. This is, in part, because Idaho is a Non-Judicial Foreclosure state.
A Non-Judicial Foreclosure means that the foreclosure does not have to be processed in court. If a homeowner's property is in danger of being foreclosed, they receive notification in the mail. This occurs when a payment on the mortgage is not met. The residents are given an allotted amount of time to make the payment before their house is foreclosure. If they do not comply, they receive a Notice of Sale and the house is marketed for sale. They also have the opportunity to pay off the debt until the house is sold. Once the home is on the market, a date for the auction is set and the home will go to the highest bidder.
Residents of a home that is pending for foreclosure can also try to sell their home instead of it being foreclosed; this is called a Pre-foreclosure sale. Looking into a Pre-foreclosure sale will allow you to interact with the homeowner directly as well as with their mortgage lender and/ or bank. A homeowner would look into a Pre-foreclosure in order to not lose the value their home completely. If their home is foreclosed, they lose their home completely, without compensation, but if they sell the home themselves, they can pay off the bank and keep the balance.
Another means of buying a foreclosed home is a short sale. A short sales in Boise means that the bank will agree to a mortgage payout that is less than what the current owner owes on the property, so this means of sale helps both the buyer and the seller. The seller will less negatively affect their credit score. And though short sales are more likely to fall through, it helps the buyer to get a good deal for the property.
An auction is a likely possibility in Idaho and makes it so that any liens against the property are void. With an auction, the homeowner does not have negotiating power and cannot give input. Buying an auctioned home can get you a considerable discount. However, the home will not have a pre-sale inspection and improvements do not come with the sale.
If you know the types of sales that come with a foreclosure home, you can purchase with more ease and likelihood for success. Look into an Idaho foreclosure property for a significant discount on a home for you.
Counties With the Most Foreclosures
In Idaho, the foreclosure properties on the market have changed in amount and price, depending on the economy at the time. As of the beginning of 2014, the price range of foreclosure listings was from under $100,000 to over $500,000. Because of this range, there is an array of housing options in foreclosure listings. These listings come from the 1 in every 1,718 homes, with Twin Falls, Camas, Ada, and Payette having the highest foreclosure rates.
Twin Falls
In May 2014, Twin Falls County had one in every 451 homes were foreclosed homes, with the cities Murtaugh, Buhl, Kimberly, and Twin Falls being the highest. Over the county the number of foreclosure properties was significantly higher than it was the previous year for the month of May.
Camas
In Camas, the foreclosure rates were drastically lower than the previous year in May, with one in every 699 homes. Fairfield has the highest foreclosure rate in Camas county.
Ada
In Ada County, one in every 830 homes are up for foreclosure, as of May 2014. Kuna, Meridian, Garden City, and Star had the most foreclosure homes. In the beginning of 2014, the foreclosure rate dropped 10% from the previous year.
Payette
The homes that were foreclosed in Payette in May 2014 was slightly less than the previous year. There is one in every 1404 homes that have been foreclosed. The highest foreclosure rate were in Payette, Fruitland, and New Plymouth.
If you know the market, finding your new home could be a fast and easy process. Start your search for an Idaho home today.
http://www.bankrate.com/finance/real-estate/how-to-navigate-a-short-sale-1.aspx
http://www.boiserealestateplus.com/market-statistics/
http://www.realtytrac.com/statsandtrends/foreclosuretrends/id/ada-county
http://www.buyboiserealestate.com/idx/
http://en.wikipedia.org/wiki/Foreclosure
http://www.mbaa.org/files/ResourceCenter/ForeclosureProcess/JudicialVersusNon-JudicialForeclosure.pdf
http://www.realtytrac.com/statsandtrends/foreclosuretrends/id
http://www.startpackingidaho.com/blog/idaho-foreclosure-rate-declines.html
Contact Your Idaho Realtor®