Idaho Ranch Land for Sale
Are you looking for Idaho ranch land for sale? With over 11 million acres of farm and ranch land in Idaho, there is bound to be the perfect spot of land for you. Start searching through Idaho ranch land right now. Look into farm land to find your new property. Use our advanced search to make specific modifications for your new property including size, area, other features. Begin your search today!
Farms and Ranches for Sale in Idaho
December 9, 2023
$2,399.96
Avg. $ / Sq.Ft.
$1,787,000
Med. List Price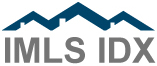 All listings featuring the IMLS IDX logo are provided courtesy of the Intermountain Multiple Listing Service, Copyright 2023.
IDX information is provided exclusively for consumers' personal, non-commercial use, and may not be used for any purpose other than to identify prospective properties consumers may be interested in purchasing. IMLS does not assume any liability for missing or inaccurate data. Information provided by IMLS is deemed reliable but not guaranteed. All listings provided by IMLS are marked with the official IMLS IDX logo.
Land in Idaho
Over 60% of Idaho's lands are preserved for the natural environment, like national parks, state parks, and nature preserves. There are plenty of opportunities for those who want to live closer to these beautiful areas, such as living on a ranch. A ranch is traditionally a large piece of land where cattle and other livestock are raised. However, there are ranches which exist as strictly recreational properties. Business recreational properties are typically tourist ranches. There are also privately owned ranches which are used for domestic purposes. Similar to cabins but with far larger tracts of land, these sorts of ranches are enjoyable vacation spots where people can relax after stressful lives in more urban areas.
Regardless of which ranch you are looking for among Idaho ranches for sale, however, this state has plenty of room available for you to find your ideal spot.
For example, the foothills of the Rocky Mountains create small valleys with plenty of brush for grazing that agricultural ranches will need in order to support their livestock. Livestock, especially cattle, will need expanses of land that may cover hundreds of acres, so they can graze an entire season. Some roads in Idaho will pass through these acres, but rest assured, Idaho law dictates that all livestock have the right of way. Any motorist who harms livestock will be required to pay the owner of the livestock a fine dictated by the state.
When people purchase agricultural ranches, they are making a large investment, so it makes sense to be aware of the land that is being purchased. Agricultural areas have a carrying capacity, which dictates how many animals can sustain themselves in one area. Ranch owners who do not accurately understand the carrying capacity of their own ranch will lose money as they either unwittingly have too much or too little land for their livestock. Overall, Idaho ranches for sale will require a comprehensive understanding of business, agriculture, marketing, and effective resource management by their owners.
There are ranches for more social purposes in Idaho, as an alternative to agricultural purchases. Whether buying to entertain guests or a household, ranches that are not agricultural in design will still require maintenance to upkeep the large property. Though vacation houses will not require much land due to the lack of animals, these ranches are often purchased for their surrounding natural landscapes. In Idaho, there are plenty of beautiful sights such as the many rivers or mountains. Buying into these particular tracts of land, however, will be accompanied with taking care of territory that is not maintained by state foresting services. That said, there are plenty of things to do in a piece of land that you can call your own!
Most people will prefer larger plots as that will allow them more room to engage in whatever activities that they wish to be a part of. Popular activities on ranches include horseback riding, hunting, and fishing, for example. Idaho has a lot of recreational opportunities made available by the climate, and many who live in or visit Idaho try to make the most of them.
Idaho ranches will traditionally see the most activity during the warmer months, whether they are agricultural or purely residential properties. Animals and crops will mature in the summer months, before being sold or traded as winter approaches. Vacation ranches are usually in terrain that are sub-prime for winter recreation activities. Idaho's white winters pull people to the snowy mountains that have great skiing and snowboarding opportunities, where people will stay in higher altitude lodges or cabins.
During the summer months, the possibilities for recreation in Idaho are nearly limitless. Idaho has over 26,000 miles of rivers and streams available for people to enjoy, of which 3,000 of those miles are white water rafting. Those who want to enjoy white water rafting in Idaho have the opportunity to experience rapids from every one of the five classifications, giving both newcomers and daredevils an opportunity to enjoy the thrill. For those who don't raft, however, much of the other rivers and streams are open to everyone for fishing, swimming, boating, or lazily enjoying the water. Rivers like the Salmon, which is the most free flowing river in the continental United States, offer incredible fishing opportunities, including fly fishing.
Idaho has a strong hunting community. Ranches allow those who live near Idaho's many wilderness areas to drive a smaller distance to enjoy some of Idaho's incredible terrain and wildlife. Of course, those who don't hunt can still enjoy these sights by the many trails that wind their way through the state, accessing natural amenities, like the Idaho hot springs, that are available nearly everywhere in Idaho.
Idaho allows for all sorts of preferences as to what amenities are available to a ranch. Luxury Idaho ranches for sale as well as more traditional ranches are available for potential buyers. In order to find a ranch or property that would best appeal to you, you can use this site by checking the Multiple Listing Service. Our trained and professional real estate agents are eager to help you find a housing situation that makes you satisfied. Contact them at any time to find information about Idaho ranches for sale, or any other types of home for sale, that may appeal to you.
http://www.agri.idaho.gov/Categories/Marketing/Documents/English%20Final%202011%20-%20for%20emailing.pdf
http://www.noble.org/ag/economics/ranch/
The state of Idaho is known for its impressive geography that spans over 83,000 square miles, divided into smoky mountains, winding rivers, and expansive plains. This land is used for a large variety of purposes - sixty percent of the terrain is managed by either the Bureau of Land Management or the National Forest service, the most of any other state. Between the national and state forests, parks, and wildlife refuges are Idaho's cities and towns, and their agricultural land. This agricultural land makes up twenty-two percent of Idaho's land, and 4.7 million of these acres are for ranching.
Idaho Farms
Statewide, a typical Idaho farm will have approximately 454 acres. Southern Idaho receives less rain than Northern Idaho (12 inches verses 25 inches comparatively). Southern Idaho is therefore considered a 'high desert,' and crops require irrigation systems. This much-needed water comes from miles of irrigation, which is composed of canals, drainage ditches, dams, and reservoirs throughout the state. Some of the first irrigation systems in Idaho were made in 1855 in Lemhi Valley and are still being used today.
Agriculture in Idaho grew in importance during and after the 1860s, and it surpassed mining as the leading economic activity thirty years later. Today, agriculture continues to be the most important industry in the state. Both Northern and Southern Idaho hold an important part of the global agricultural economy.
With over twelve million acres dedicated to farm land, Idaho has a successful agriculture industry, and its most well-known crop is the potato. Over 320,000 of these acres in Idaho are dedicated to potatoes. In fact, potatoes contribute $550 million to $700 million annually to Idaho's economic portfolio. But Idaho farms are not limited to potatoes. Other popular crops include mint, barley, hay, corn, onions, and sugar beets - and that's only naming a few!
Some areas of the state have adopted a specific crop, whether it simply grows best there or is otherwise identified with the place. Canyon County, for example, produces 90% of the world's sweet corn seed.
Ranches in Idaho
You can find large parcels of land in Idaho ideal for ranching, especially in the relatively flatter Southwestern section. Over 40% of Idaho's agricultural lands are used for grazing animals, and an acre of this land will typically sell for around $2,560 an acre - comparably, the national average was $3,550 per acre, in 2012, almost a full thousand dollars more.
Idaho ranches often raise cattle, particularly beef and dairy cows, though there are ranches for sheep, elk, and llamas in Idaho, as well. Of course, llama boys doesn't hold the same imagery as cowboys.
Caring for ranches is labor-intensive, as ranchers need to be aware of agricultural, environmental, and economical concerns. The carrying capacity of a land refers to the amount of organisms that can live there. Surpassing this limit can cause a ranch to lose money as the land is overgrazed or the animals get sick. Ranchers work to keep their animals healthy.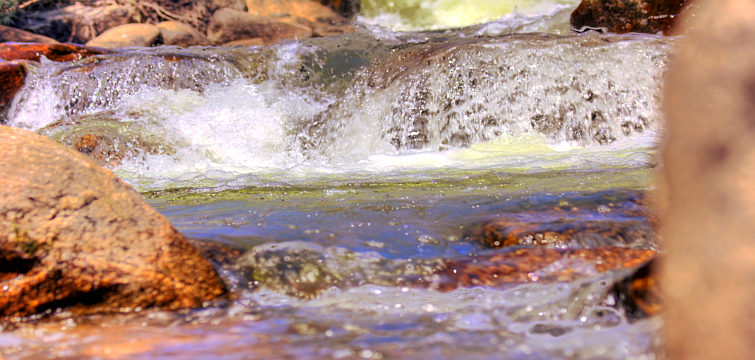 Idaho ranches can be so large that some roads will pass through them. Fortunately, in Idaho all livestock have the right of way on the road, and automobilist will be penalized with a heavy fine should they maim or otherwise harm an animal. Domestic animals on open range can graze on any unenclosed city space.
Cattle's Contribution to Idaho's Economy
Though there are many varieties of ranches in Idaho, the most recognized are the cattle ranches. Cattle have become an integral part of Idaho's economy. In January of 2012, the cattle across the state were estimated to be worth 2,731 million dollars, which placed Idaho as the 12th cattle producer in the nation.
Of the more than 2,200,000 heads of bovine in Idaho, there are hundreds of breeds represented in the state's cattle population. Some of the preferred dairy breeds are the Holstein and Jersey. On the other hand, beef breeds include the Angus Herford, Charolais, and Limousine.
Beef cattle are raised and sold mainly for their meat for consumption, in various cuts such as steak, ribs, etc.. However, beef cattle are also used to make a number of goods. For example, their hides are used to make car seats, basketballs, clothing, purses, boots, and lipstick. On the other hand, their fats and proteins can be used in items like crayons, glue, gelatin, detergents, and linoleum.
Dude Ranches
Ranches don't need to be completely agricultural. Some are residential, or eve commercial. These ranches may have some animals, but devote most of their land space to outdoor recreational activities. Some of these properties, which are known as dude ranches, are very popular vacation lodges. These offer guests a western experience amongst the rugged and wild Idaho terrain.
Idaho's Weather
Idaho residents and visitors can enjoy four distinct seasons over the year, and beautiful landscapes year round. Ranches will be more popular and busier during the warmer months of the year, as some parts of Idaho can receive several feet of snow a year.
Idaho's Outdoor environment
In Idaho's mountains, whether it be the Rocky Mountain range, the Owyhees, or the Sawtooths, there are plenty of places to hunt, fish, camp, hike, bike, and other such like activities.
With over 93,000 miles of rivers and streams, Idaho has more waterways than any other state in the continental United States. There are about 3,000 miles of whitewater rafting locations, both for the beginner and the expert. For class V, true the North fork of the Snake River or the South Fork of the Payette River (check). Or, there are places to calmly float along like the Salmon River or the Boise River, both with excellent fishing opportunities.
Idaho's Rodeos
Idaho is one of the largest states in rodeo, and hosts all sorts of roping, bucking, and racing competitions every year. For example, Caldwell Night Rodeo is attended by over 40,000 people every year. This five night event in late summer, which began in 1935, has become one of the top 20 professional rodeos in the nation. To top it off, just a few miles away from Caldwell in Nampa, Idaho is the annual Snake River Stampede. This incredible rodeo is held every third week of July, and is one of the leading members of the Professional Cowboy Rodeo Association.
Idaho Orchards
Idaho farm land includes orchards as well. The first commercial orchard was founded in 1863, set in just 15 acres of Lewiston, Idaho. Originally just distributed to mining camps, this orchard quickly advanced into 6,000 acres of trees producing apples, cherries, pears, peaches, plums, and even almonds.
Today, however, most of the orchards in Idaho are located in Southwest Idaho. In fact, one of Boise's well-known parks, Julia Davis Park, used to be an orchard. Thomas Davis donated the land to the city under the promise it would be a public park, naming it after his late wife Julia. Before becoming a park, the orchard was known for growing pears, apples, peaches, blackberries, and plums.
As fruit became a more popular export in Idaho, it also became a more common use of farm land. Today there are many cities with orchards including Council, Weiser, Indian Valley, Payette, Emmett, Caldwell, and Fruitland.
Events In Idaho
There are many annual events in Idaho meant to celebrate the state's agricultural history. These festivals and fairs have existed in some iteration for decades, even centuries! But they're still some of the most popular summer pastimes.
Western Idaho Fair
The Western Idaho Fair lasts about two weeks at the end of August and has existed since 1897. It was originally a fair meant to connect cities to Idaho's capital, focusing on bringing together Idaho's major departments: livestock, domestic manufacturing, and agriculture. Though originally a method through which locals could display their crops and animals, the Western Idaho Fair has evolved to include other activities like shows and rides, as well as some of Idaho's most well-known fair food.
Snake River Stampede
This began as a small rodeo that was attached to a Nampa harvest festival in 1913. As the rodeo grew in popularity, it split off to become its own event in 1937 and converting to a night show. Eventually, it joined the Rodeo Cowboys Association and grew into an official rodeo. Today, the Snake River Stampede is a popular event for both the regular Idaho resident as well as professional cowboys throughout the United States.
Caldwell Night Rodeo
Caldwell Night Rodeo began to commemorate Boise's irrigation system. The first Caldwell Night Rodeo was hugely popular and has continued to draw in tens of thousands of people every year. Cowboys, both professional and rookie, have entered the competition for the chance to show off their skills and win one of the various competitions. Caldwell Night Rodeo is now one of the top twenty professional rodeos in America.
Idaho is not a solely agricultural state, but it embraces these parts of it to create both strong economic and cultural identities. There are still farms and orchards, or land to create them, for sale in Idaho. Begin your search for Idaho farm land near Boise for sale today.
http://www.encyclopedia.com/topic/Nampa.aspx
http://idshs.org/index.php?page=firstArticle
http://imnh.isu.edu/digitalatlas/geog/agirrig/agirtext/agigmain.htm
For those who want to make a ranch their next home, there is a lot to offer in Idaho. Start your search for Idaho ranch land for sale today!
http://www.pte.idaho.gov/AG/FFA/State_Officers/President.html
http://www.agri.idaho.gov/Categories/Marketing/Documents/English%20Final%202011%20-%20for%20emailing.pdf
http://www.noble.org/ag/economics/ranch/
http://www.idbeef.org/CMDocs/IdahoBC/All_About_Cattle_2012_notes.pdf
http://www.theatlantic.com/health/archive/2011/07/a-way-to-save-americas-bees-buy-free-range-beef/241935/
http://usda01.library.cornell.edu/usda/current/AgriLandVa/AgriLandVa-08-02-2013.pdf
http://www.netstate.com/economy/id_economy.htm
http://www.nass.usda.gov/Statistics_by_State/Idaho/Publications/Annual_Statistical_Bulletin/Annual%20Statistical%20Bulletin%202012.pdf
https://asci.uvm.edu/equine/law/fence/id_fnc.htm
http://www.idahorivers.org/protectrivers/
http://www.snakeriverstampede.com/snake-river-stampede/
http://www.caldwellnightrodeo.com/history/
Contact Your Idaho Realtor®