Idaho Real Estate
Idaho MLS Real Estate
Idaho Real Estate has many property options. Idaho homes are known for their appealing architecture with stunning views of the mountains wherever you live. Depending on where you choose to settle in Idaho, there are different options and opportunities for real estate.
With access to all of the Idaho's MLS, this website allows you to search by price, the number of bedrooms, the number of bathrooms, square footage, acreage, the year the house was built, and a description of the house. The description includes information about the landscape on the outside of the house, the style of the home, and information about the home itself.
Idaho is a fast growing state with a vibrant economy and awesome lifestyle. Residents of Idaho enjoy a low cost of living, 6.5% lower than the national average as well as a lower unemployment rate the U.S. average. Idaho is famous for its breathtaking mountain ranges that provide not only an amazing view for those who live there but also many recreational activities to get away from it all. Idaho is the perfect location to look for a new home and begin a new lifestyle
Idaho Homes for Sale
December 4, 2023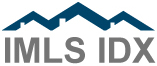 All listings featuring the IMLS IDX logo are provided courtesy of the Intermountain Multiple Listing Service, Copyright 2023.
IDX information is provided exclusively for consumers' personal, non-commercial use, and may not be used for any purpose other than to identify prospective properties consumers may be interested in purchasing. IMLS does not assume any liability for missing or inaccurate data. Information provided by IMLS is deemed reliable but not guaranteed. All listings provided by IMLS are marked with the official IMLS IDX logo.
Idaho Communities and Idaho Real Estate for Sale
These are only a few examples of communities in Idaho and the neighborhoods in them. To learn more, additional information is located on this site to help you with your home search. If you know which city and subdivision you want your new home in, you can modify your property exploration on our advanced search option.
40% of Idaho's population reside in the Boise Metropolitan area. This area, affectionately called the Treasure Valley, has several different communities that have many real estate options including residential properties, acreage, spec homes, and more. Search using our Idaho MLS page to see properties throughout the Treasure Valley including Boise, Meridian, Nampa & Eagle.
Boise, Idaho is the largest city in Idaho with an estimated population of 223,154 in 2016. Though it is a big city, it hasn't lost its close-knit community atmosphere. Boise residents enjoy the culture and recreation that can be found in this beautiful city. If you are ready to check out some Idaho homes for sale. Boise subdivisions and neighborhoods come in various designs and styles, with different associations. Edgewater Estates, for example, is a gated community with similar architectural constructions. On the other and, Schmelzer is an open neighborhood with beautifully designed homes.
Meridian, Idaho is right next to Boise and is a great place to enjoy living in a smaller town than Boise but being close enough to take advantage of the amenities that comes with the city. With an estimated population of 95,623 in 2016, residents of Meridian appreciate the readily available opportunities to get outdoors but also love enjoying the fast speed of a not too far city life. Meridian subdivisions have homes, some newly constructed while others with a longer connection to the community. At the Southern portion of Meridian, Bellington Park subdivision is a brand new home community. To accent the new homes and provide recreation, a community pool and clubhouse has been constructed for residents there
Nampa, Idaho is the third largest city with an estimated population of 91,382 in 2016. This is one of the fastest growing communities in Idaho and is rapidly becoming a metropolitan center of life. Nampa real estate is known for its high-quality, affordable homes.
Eagle, Idaho has many homes with beautiful architectural and landscaping elements. This is a smaller community with a population of 24,785 in 2016. Many residents of this community enjoy living in a rural environment and being not too far from Idaho's capital. If you are ready to check out some Idaho homes for sale, you may want to try our advanced mapping features on this site. Eagle neighborhoods as well contains assorted housing options. Island Woods is known for beautiful landscaping with walking paths that lead directly a water front. Likewise, Timberland Estates is noted for homes with an exterior design that accents an elegance rustic style.
Idaho Top Employers
Idaho is a growing community with a stable economy. Some major Top Employers in Idaho include but are not limited to:
St. Lukes Health Systems

Micron Technology Inc

Boise State University

Meridian School District

Independent School District

St. Alphonsus Regional Medical Center

Wal-mart Associates Inc

Albertsons Inc

Hewlett- Packard Co.

J R Simplot Co.

City of Boise

Ada County

Idaho Power Co.

Nampa School District

Wells Fargo Bank

McDonalds- Darmody Enterprises Ltd.

Fred Meyer Stores Inc

U.S. Veterans Administration
Idaho Amenities
Many Idaho residents enjoy being in the outdoors in Idaho's mountains. Whether it's fishing, camping, boating, hiking, or mountain biking, there are many activities to enjoy nature.
Some favorite places in nature for Idahoans include Luck Peak- an extensive reservoir with opportunities for water activities, Sage Hen Reservoir- an area in the mountains with several camping sites, hiking, and fishing opportunities, and Table Rock- a hiking trail in the Boise Foothills. There are also plenty of places to enjoy year round including Bogus Basin with slopes for skiing, snowboarding, or tubing in the winter, and downhill mountain biking, mountain coasters, hiking in summer. Real estate for sale in Idaho can be viewed right here on this site using advanced search features and mapping functions.
Idaho Amenities do not stop in the mountains, however. Several residents of Idaho enjoy the city amenities as well; these include but are not limited to high-end shopping centers like the Boise Mall and the Meridian Village. Idaho also has many places for entertainment including Roaring Springs, Wahooz, and Edwards Theater.
Idaho has a lovely, diverse climate with four beautiful seasons. There is something to do every season whether it's skiing in the mountains during winter or going boating in the summer. There is a lot of available homes for sale that are bound to be perfect for you, so start looking to buy Idaho today!
LIVING IN IDAHO
Outdoor Idaho
Fishing
Fishing is a popular sport and pastime in Idaho. Thanks to the 93,000 miles of rivers in Idaho, there are plenty of places to go fishing. Popular fishing rivers include the Salmon River and the Boise River. In addition to the rivers, Idahoans can fish in creeks, lakes, and ponds across Idaho. Reservoirs are popular fishing spots as well, including Lucky Peak and Sagehen.
Whitewater Rafting
Out of the many miles of rivers, three thousand of those miles have whitewater rapids. Idaho has examples of every class distinction of rapid. For a relaxing ride on the river, Boise River is an excellent river to ride. For a harder difficulty, look to the South Fork of the Salmon River or the North Fork of the Payette River. Some rafting locations will only take an afternoon to enjoy, while other destinations will require a whole weekend.
Waterfalls
Thousand Springs State Park includes a spectacular waterfall, with lush vegetation that can evoke a more tropical location. Composed of five park units in the Hagerman Valley, Thousand Springs State Park includes water features like lakes, rivers, and of course, springs. This park is located next to the Snake River Canyon and is a must-see in Idaho.
Swan Falls doesn't only have popular hiking and biking trails, but a dam that produces power as well. Swan Falls Dam is the oldest hydroelectric generating site on the Snake River. Built in the 1901 to provide power to nearby mines, Swan Falls has historical significance. Due to its age and wear, the old plant was decommissioned and a new power plant was built in the mid-1990's. The old one, however, has been redesigned as a historical landmark. With a scheduled appointment, tours of the old dam are available.
Moyie Falls emerge from a canyon wall. The fall can be seen off of the Moyie Bridge that is suspended over 450 feet in the air, above whitewater. Located in Northern Idaho, East of Bonners Ferry, this majestic sight is truly dignified and should be seen by anyone who visits Idaho.
Other popular activities in Idaho that can be done outdoors is hiking, biking, 4-wheeling, boating, and camping. In the winter, Bogus Basin is a popular skiing resorts with many slopes-both easy and difficult.
Popular Events in Idaho
Many events in Idaho have become so practiced and well-known that they have become traditions. These activities are found throughout the state, and include many fairs and rodeos.
Western Idaho Fair
The Western Idaho Fair has become a popular tradition in Idaho since 1897. This tradition was originally formed to connect the state's capital, Boise, with other cities that were over 300 miles apart. Its original purpose was to showcase Idaho's major departments: agriculture, livestock, and domestic manufacturing. Over the years, a focus on fruit, gold, and silver was added. Today, the Western Idaho Fair stills bring people together.
Snake River Stampede
Since its inception as a simple harvest festival in 1911, the Snake River Stampede grew in size and popularity over the years. It eventually broke off from the harvest festival and became its own event. Today, this rodeo is part of the Rodeo Cowboys Association. As a professional rodeo today, it is one of the top 10 regular professional rodeos in the United States - and is located solely in Nampa, Idaho.
Caldwell Night Rodeo
As part of the festivities to commemorate the beginning of irrigation in Boise, the Caldwell Night Rodeo was organized in 1935. It grew over the years and though it had a couple years of difficulty it is now a popular event today with over 40,000 people visiting the rodeo every year. It is now a cherished part of Idaho's identity as one of the top 20 professional rodeos in the United States.
There are many reasons to look into Idaho real estate; this state is not only a great place to live for its landscape, but also for the people here and the traditions they have created. If you are searching through Idaho houses for sale, you will be able to find a property that will give you access to this incredible diverse culture. Start your property search today.
https://www.idahopower.com/ourenvironment/recreation/swanfalls/default.cfm
http://www.visitidaho.org/
Idaho Amenities
Many Idaho residents enjoy being in the outdoors in Idaho's mountains. Whether it's fishing, camping, boating, hiking, or mountain biking, there are many activities to enjoy nature. Some favorite places in nature for Idahoans include Luck Peak- an extensive reservoir with opportunities for water activities, Sage Hen Reservoir- an area in the mountains with several camping sites, hiking, and fishing opportunities, and Table Rock- a hiking trail in the Boise Foothills. There are also plenty of places to enjoy year round including Bogus Basin with slopes for skiing, snowboarding, or tubing in the winter, and downhill mountain biking, mountain coasters, hiking in summer. Real estate for sale in Idaho can be viewed right here on this site using advanced search features and mapping functions.
Idaho Amenities do not stop in the mountains, however. Several residents of Idaho enjoy the city amenities as well; these include but are not limited to high-end shopping centers like the Boise Mall and the Meridian Village. Idaho also has many places for entertainment including Roaring Springs, Wahooz, and Edwards Theater.
Idaho has a lovely, diverse climate with four beautiful seasons. There is something to do every season whether it's skiing in the mountains during winter or going boating in the summer. There is a lot of available homes for sale that are bound to be perfect for you, so start looking to buy Idaho today!
SIZES OF HOMES
Idaho homes come in various sizes. Because of Idaho's low population density in Idaho, with only 19 homes per square mile on average, there are vast possibilities when it comes to the size of your future home.
Something that future homeowners should be aware of is how large their lot of land is. Idaho property varies greatly in how much land is appropriated to a household, and some Idaho properties have hundreds of acres while others have quainter sizes. The advanced search on this site allows you to find listings that fit the size that you prefer, whether you are looking through acreage or the square footage of the home itself.
The level of comfort you in your home may be dependent on the amenities available to it. The quality of life for you and your household home often relies on the amount of bedrooms, bathrooms, floors, and garage capacity, as well more luxurious bonuses like pools or waterfront access.
STYLES OF HOMES
Idaho real estate is also composed of several styles of homes. Depending on where you look in Idaho, there will be different popular home styles.
Log Home
One common house in Idaho is the log home. Originally built for practical purposes, the log home today is vastly different from its origins in the European wilds. Today, a log home is built for comfort. Many log homes in Idaho are used as a second property - a getaway in the mountains for weekends and holidays. This style is popular in Idaho in part because of the cultural connotation of cozy wood cabins in the mountains.
Contemporary Home
Contemporary homes emphasize the connection between the exterior and the interior of the home. Thus, many designers will use materials that match the landscape around the home being built. In Idaho, several contemporary homes will be made out of natural elements such as stone and wood. Architecturally, contemporary homes will normally have a low-pitched roof with a wide porch. On the inside, contemporary homes might have big fireplaces and an open floor plan.
Modern Home
In a modern home, function is looked at over form, so modern homes generally have a symmetrical architectural design as well as an emphasis of geometric lines. Modern home designers try to come up with original, innovative functionalism and styles so that each home becomes unique with its own personality.
Townhouse
A townhouse is a practical, efficient way to build homes in a city. Townhouses will be connected to other houses in order to use less material time when building a house. Generally, townhouses will be less expensive. However, some do not like this style due to it small square footage when compared with a disconnected single family home, as well as the connecting walls with neighbors and limited lawn space.
Cottage
Cottage homes bring a cozy personality and are usually made from natural materials like stone or wood in order to appeal to those who want a more down-to-Earth home. Cottages might have bright exterior colors and a pathway surrounded by smart landscaping. Landscaping in cottages are typically viewed as very important, and many of these homes will have quite visually appealing landscapes in order to capture curb appeal.
LOCATIONS
Though there are several metropolitan areas in the state of Idaho, 40% of the population is centered around the Boise metropolitan area. This area, which is also known as the Treasure Valley, is home to the state capital of Boise as well as several other important Idaho cities. This part of Idaho has excellent opportunities for real estate and finding an Idaho home.
There are several Idaho cities with real estate options. Some of these cities are in the most populous metropolitan area- the Treasure Valley. For example, these cities include Boise, Meridian, Nampa, Eagle, Star, Kuna, and Caldwell. Look into these cities to find quality Idaho houses for sale. You can learn more about these cities by going to their community page on this website. Simply click the tab at the top of the page labeled COMMUNITIES.
Boise
Boise, Idaho is the central location for Idaho real estate. Because it is the state capital and the largest city in Idaho, people will begin looking in Boise and its bordering cities. Boise is consistently cited in publications for its high quality of livability. In 2014, TIME Magazine billed Boise as number one - "Getting It Right" - in its article "Solutions for America." Boise real estate includes property between $100,000 to over 5,000,000, which makes it easy to find a home in your price range. There are over a thousand property listings under the Boise MLS. Look into Boise real estate for your new Idaho home.
Boise Idaho is the capital of Idaho and has an estimated population of 212,303, according to the 2012 U.S. Census. It is the third most populous metropolitan area in the United States' Pacific Northwest region. Despite its large population, the air in Boise is relatively clear and the view from the mountains is absolutely breathtaking. The occupants of Boise spread out along geography. Boise is 64 square miles.
In this space, Boise has become relatively safe city. In fact, according to Time magazine, Boise was listed as #1 of eight other cities as "Solutions for America" as "Getting it right."
Boise, Idaho is also home to a developed culture. Throughout Boise's existence as a major city in Idaho, the people have striven to promote the value of culture. For example, in 1978 Boise City had a public arts commission that promoted public art installations and developed educational programs to further the culture in Boise. The art and culture in Boise continues to grow.
In addition to the culture in Boise, you should look into houses for sale in Boise Id because the readily available opportunities to be in nature. There are many places just around the corner that are a good place to be outdoors. The Green Belt, for example, is a great place to get outdoors. It runs along the Boise river and is surrounded by trees and wildlife.
Meridian
Meridian, Idaho is a growing city with over 80,000 people in its city limits as of 2012. Because it is close to Boise, Meridian residents enjoy living in more rural communities while still being not that far from the city. In Meridian, there are various ways for residents to enjoy the town like the Meridian Village. Like many Idahoans, those living in Meridian enjoy getting outdoors around the area. Meridian real estate, like the population of Meridian, is growing with plenty of real estate options. There are hundreds of property listings in Meridian with opportunities especially for you.
Meridian received its name due to the fact that it is located on the Boise Meridian. Though it is smaller than Boise, Meridian is the fastest growing city in Idaho. Since 2000, Meridian has increased by 81.5%. Despite this drastic population increase Meridian does not feel like a big city. But it isn't a small community either.
There are plenty of fun things to do in Meridian. There are amusement parks that many people find are great places to spend an afternoon. In the summer, there are several places to have fun in water including many public swimming pools and some water parks. Additionally, there are arcades that are fun for everyone. If you would rather watch a movie, there are different theaters as well.
NAMPA, IDAHO
Nampa is the largest city in the Canyon County. According to the 2010 census, there are more than 81,555 people in Nampa. Interestingly, Nampa got its name from a Shoshoni word meaning footprint.
Nampa is full of parks to if you want to spend time outdoors. The largest park, Lakeview Park, is a historic and scenic park with a picturesque landscape. There is a playground, several pavilions, and a large grass field.
Eagle
Eagle is a beautiful community with numerous homes on the real estate market. Eagle real estate is full of homes that are lovely in architecture and landscape. Eagle residents enjoy having a smaller community with plentiful. One of the reasons why people move to Eagle is to find a great, spacious home that still has close access to city amenities that can be found in Meridian or Boise. Eagle real estate has many excellent real estate properties for purchase.
Eagle, Idaho is the smallest of the four with population of 19,908. It is mostly suburban and the houses in Eagle. The population density is about 688 inhabitants for square mile. To compare, the population density in Boise is 3329 people per square mile.
Eagle is closely related to Meridian in distance and interaction, and their cultural identities are quite similar, sharing attractions and businesses. Nevertheless, Eagle remains a diverse and unique community that is very willing to accept newcomers. Homes for sale in Idaho come in a huge variety of areas & styles. Try the advanced search features found through-out this site to find the perfect home for you!
Choosing your new home comes with looking into the sizes, styles, and locations of homes. Idaho homes have a vast array of options to choose from so use our advanced search tool to find what you are looking for today.
One of the to search through houses in Idaho is by the size. You can search for a specific square footage and acreage. If you want to find a cozy cottage or a massive mansion, there are those available. Another way to find Idaho homes for sale is by how many bedrooms/ bathrooms there are per property. Or you can search for a home by the all important price tag. With all the homes for sale Idaho has for you, these should help in your home buying decisions.
Some people decide to search for a specific garage capacity, given Idaho's recreational culture. This site allows you to search Idaho houses for sale by that criteria as well. Furthermore, you can search for a specific property type whether it's residential, land, farm, commercial, or residential income. There are many ways to search through the Idaho homes for sale in order to find the one that you are looking for. The website is specifically designed for you to find success in securing the new home you want to live in. Find the home that is right for you. If you're looking for very aggressively priced homes you may want to consider checking out Idaho foreclosure listings.
Search All of Idaho Real Estate
If you are looking to buy or invest in an Idaho property, this listing service has extensive examples of Idaho real estate listings. In order to find your Idaho property, search through Idaho's MLS.
There are a lot of properties to choose from, and some people might fear that the search to find your new property could be long and extensive. These thousands of listings create a diverse amount of choices, but how do you find the best property for you, in your price range, and with everything you are looking for?
On this website, we have remedied this situation with a new property search. This highly-technological advancement makes it possible for you to filter through the options in Idaho's listings quickly, efficiently, and with all kinds of search parameters. As well as this search tool, we have experienced real estate agents that will help you with your search.
To begin your real estate search, you should have some idea of what you are looking for. Because you can only find something if you know what that it is, make a list of what you want in your home. This can include the size of property you are looking for, including lot and home size. This doesn't have to be an exact number; just a range will help get you started. If you are looking to invest in buying a home, contemplate how many rooms you need. How many bedrooms or bathrooms are necessary to have you be comfortable in your new home?
Make note of your price range. How much are you willing to invest in a new property? These options will already start to narrow down your list. Furthermore, you should ask another important question -- do you want residential, residential income, or land? While all properties have their own prices, residential income properties will inherently cost less than a similar residential property. Land properties will often need to be developed, which is a further expense.
Once you have this basic information to include, you can input this information into our property search. However, you don't need to end there. Other qualities that may make a home more appealing to you, such as how old it is or if it is a bank-owned property to be purchased, can also be included in your search. This assures that you are getting results that truly match what you want.
Search by city! On the property search there is a list of cities that you can choose from to further narrow down your search. If you already know the area, simply select the city or cities you want to find a home in. If you do not know where specifically you want to find a home for sale, learn more about some of the cities in Idaho to help you choose.
Finding the right location for your home is just as important as finding the home that fits you. Much of Idaho real estate is in cities in the Treasure Valley, otherwise known as the Boise Metropolitan area. Try looking into these cities as well, as well as the neighborhoods within those cities.
The Boise Metropolitan Area contains 40% of the state population, and a majority lives in Ada County. Ada County is the home of the state capital, Boise, as well as other cities like Meridian, Eagle, Kuna, and Star. All of these are excellent places to live, as are the cities in surrounding counties like Canyon and Owyhee. Make sure to find a location that you enjoy when purchasing a home. Look into information about these communities on our website by going to the communities' pages under the the COMMUNITIES tab at the top of the page.
If you have found a listing you are interested in, simply click on the link for more information. You can sign up for a free account to get all of the detailed information. Having an account will give you access to information on any listing on our site, and allow you to save your favorites. The account will also help you contact one of the real estate agents on this page to help you.
You aren't alone! This website not only gives you access to an incredibly advanced search tool as well as access to some of the most experienced real estate agents in the area. These agents are trained to assist in all sorts of property searches, and are very knowledgeable about the local area. Combined, you have access to a site that will help you find homes in a quick and efficient manner.
Search Idaho Property and Real Estate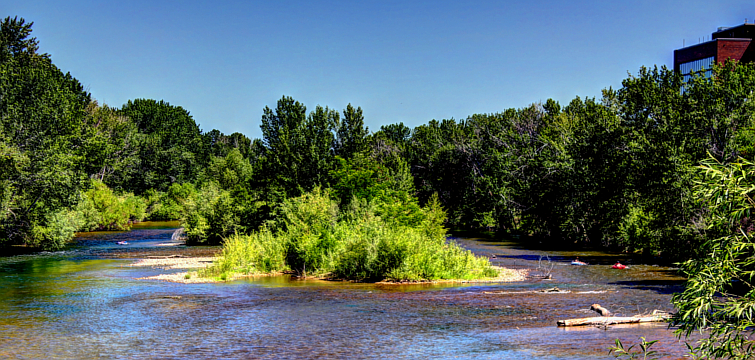 Another feature this website has that will help you find your home in the Idaho mls homes, is the many detailed photos of each house listed. You can take a virtual tour of the home and see if the home spikes your interest. If you are interested in the home, you can add it to your favorites and come back to it later. You also have the opportunity to talk with an agent about the home for more information. Any of the agents on this website would love to help you looking through the Idaho mls listings. If you find a home that you love, you can set up a tour through the home with one of the agents if you want a closer look.
With so many different Idaho mls listings, it may be overwhelming and you might not know where to start. There are several ways to make searching through mls listings easier. One of the ways to search Idaho MLS for a home is by some of these different categories; search in a way that works for you.
One category you can look for is the amount of bedrooms and bathrooms there are in the house. You can either look for a specific number or broaden your search with range of numbers for bed/ bath. Another way to search is by price. Simply type in your price range and the innovated search tool will give you a list of homes that fall under that price range. You can also search by property type. This includes residential, land, farm, commercial, and residential income. The more specific you make your search, the more specific homes to what you want will show up in your search for property for sale.
Another way to search through Idaho mls is by location. Look for a specific city and start there. Some cities that are commonly listed in Idaho mls are Boise, Meridian, Caldwell, Eagle, Sun Valley, or McCall. There are many other cities in Idaho that are in Idaho mls. The cities that are listed on this website are Boise, Eagle, Meridian, Nampa, Caldwell, Middleton, and Star.
Once you decide what city you want to live in, look at different neighborhoods and find the right one for you. Learn about the different neighborhoods and where they are located in congruent to where you would commute. A feature on this website is the property search by map. To get to that tool, go to the homepage and on the top middle hover over "property search" and then click on "search by map." You can make the area search by a specific radius or a polygon search. Also, you can simply select a specific city. This website has over 150 different cities you can select to narrow down your search.
On the map you can also narrow down the search according to price range, bedrooms, bathrooms, garage capacity, property size, property type, property sub-type, levels, age of building, lot size, area, county, school boundaries, zip code, subdivision, mls number, days on market, and other options as well. You can also search by property features. If you want to find a house with a specific property feature, use this tool. The property features you can search for include swimming pool, waterfront, fireplace, RV parking, master bedroom on main floor, and shop/ shed. Customize your search to include everything you want to find in a home.
Another way to customize your search is to consider if you want bank owned houses, foreclosed homes, personal owned houses, newly built houses, or lots to build your own designed house.
If you need help looking for a home, all of the agents listed on this website would be happy to help you with your home search. With the many homes Idaho's real estate listings, it can seem overwhelming to have to find a home that matches your wants and needs. Used the many different ways to search for you home to help you find the home of your dreams as well as a location that will work well for you.
Idaho properties have several types including homes, vacant land, homes with land, farm/ranch land, and commercial, and explains the various possibilities that these properties can be used for. Start your search for one of these properties today...
Properties In Idaho
Out of all the states in the union, there is an unsung hero of the west-- Idaho. This grandiose state is growing, and its cities were voted some of the best places to live, in 2012. If you are looking for a new place to live or some property to invest in, then you don't want to pass up a look at Idaho. Idaho properties are going up in value and functionality and it's surprising what all you can get out of property in Idaho.
Homes
When you buy a home, there are plentiful possible uses. The first of which, being the most common is residential functions. When you buy a home in Idaho, that property can be used for your permanent abode or a second/vacation home. Idaho's mountains are a perfect place for a vacation home.
When it comes to living in Idaho permanently, 1.5 million people it call Idaho home. Most of Idaho's population resides in either the Treasure Valle) or near Coeur d'Alene in the north. Because the population is distributed this way, no matter what kind of environment you want your home to be in, Idaho will probably have it. If you want to buy a home in the city, Boise or Coeur d'Alene would be perfect for you; other options include Pocatello, Idaho, and Twin Falls.
Alternatively, some people that buy properties in Idaho also use them as a business venture. Idaho properties are great for making you money. One of the most popular ways to make money with your property is to rent it out.
You can also flip homes in Idaho. You don't need to be the stars of 'Flipping Vegas' to cash in through flipping a home. If you are up for the challenge, flipping homes can be a great investment and also a fun hobby as well.
Land
When buying land, there is a multitude of options you can do with this property. A popular option is to use it for recreation. For example, you could build a cabin or campsite, it for riding horses, mountain and dirt bikes, or for combat-style sports.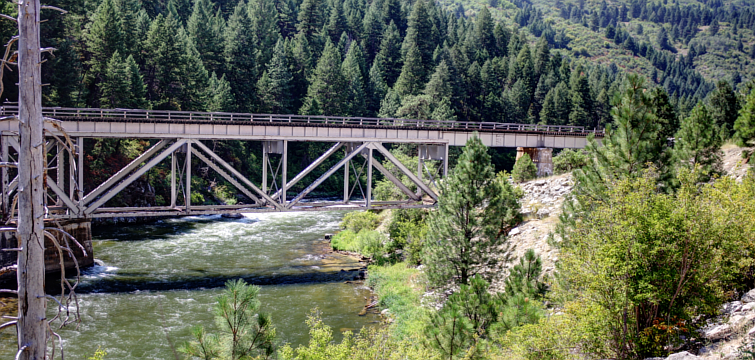 Farming in Idaho is a big industry, but it is also something that you can do with the land you purchase here. You don't have to have a huge farm, you could just make it a small garden. Vacant land in Idaho is fertile and great for most types of plants due to the layers of lava rock that have been mixed in throughout the centuries. With even a little parcel of land you can grow a nice selection of potatoes, zucchini, beans, or tomatoes.
Another great way to utilize the land you have is to develop it for sale. Idaho is a booming place for new construction and is always in need of new neighborhoods for development. In the Treasure Valley alone there are hundreds of new neighborhoods being developed.
Homes with land
Homes with land are possibly the best of both worlds. There are great properties in Idaho that are homes on larger parcels of land. These lots differ from farms mainly in size and location. Without much effort you can get a half acre lot with your home. The uses for these lots are limited only by the imagination. With just a half acre of land you can build a horse corral with enough room for grazing and riding. Lots like these are also the perfect size for a large garden plot or even an orchard of any kind. It just depends on what you want from your property.
Homes with land are not limited to the countryside but can be found in the city as well. The inner cities are more like metropolitan communities, however, once you get away from the city center, lots with a quarter acre, half acre or even a full acre are not hard to come by.
Farm/Ranch Properties
If you want to have a full farm or ranch, Idaho has plenty of properties to choose from. They range in size, function and cost, but no matter what you're looking for, you can find it here.
Idaho has deep roots in agriculture; the Idaho Potato being the most famous crop of the state. Because of this, there are lot of established farms and ranches. Some will be sold with the animals and equipment, some without. These farms are some of the most coveted in the world, so if you want a farm or ranch then you should come check Idaho's out.
Commercial
The last category of properties would be commercial. There are apartment complexes, multi-business buildings, strip mall locations and stand alone business buildings. When buying them you have many different options. Just as above, you can flip the property, if it is worse for wear, lease it out, or just use it for your own business. Boise is especially booming with business, so if you need a place to expand your business, think Idaho.
There are numerous types of properties, and there are a lot of possibilities with them. And, even though Idaho seems like a completely rural environment, you'd be surprised what you'll find here.
https://www.google.com/publicdata/explore?ds=kf7tgg1uo9ude_&met_y=population&hl=en&dl=en&idim=state:16000:30000:56000
http://livability.com/top-10/top-10-downtowns-2012/boise/id
Idaho Property for Sale and Acreage in Idaho
Another reason to look for a property is for the value of land. Idaho land may come with a house, or you may have the opportunity to build on it. Acreages of land are usable in Idaho. It is feasible to manage land for a financial investment or perhaps use it for recreational purposes.
For a financial investment, there is plentiful land used in Idaho for agricultural ambitions. This may include a farm, an orchard, or perhaps a vineyard. Thousands of acres in Idaho are dedicated for farming, and Idaho agriculture is known for its potatoes as it constitutes $550 million to $700 million in Idaho's economy. Though, potatoes are not in any means the only crops in Idaho. Other crops include lentils, corn, and alfalfa, to name a few.
Another popular use for acreage is by owning a ranch. Typically, a ranch is used to raise animals such as cattle and horses, but some landowners will choose to have a ranch for recreational purposes. Whether vacation properties or permanent residences, ranches in Idaho offer an array of choices. Ranch land can be used for horseback riding, fishing, hunting, or other uses.
Why Idaho?
Idaho Outdoors
Many Idahoans enjoy getting outdoors and there are plenty of places to do that in Idaho. One of the most popular ways to get outdoors is camping, which is an excellent way to both get outdoors as well as try other activities - like hiking or zip lining. When you camp, you can usually participate in other outdoor activities as well. In Idaho, there are hundreds of places to camp. There are campgrounds that are developed and some that are not, allowing all sorts of camping to occur, whether you camp in an RV or in a tent. A popular place to camp in Idaho is the Boise National Forest, which has many camp sites like Safer Butte and Tie Creek.
Whether camping overnight or going on a day trip, there are some great activities things to do outdoors. One such activity is biking - Idaho has over 140 miles of biking trails. Some of these trails include Watchman, Northwest Boise Circuit, and the Greenbelt, all at different skill levels. Another favorite is fishing, which is done in both remote alpine lakes and city ponds. In the winter, there is Bogus Basin with slopes for skiing and snowboarding, as well as a tubing hill and places to snowshoe.
Idaho Shopping
Idaho also has metropolitan areas with more modern activities. Boise, for example, has multiple shopping centers including the Boise Towne Square Mall. The Boise Towne Square Mall finished construction in 1988 and has since become the largest shopping center in the Treasure Valley. In more recent years, the Meridian Village was established becoming a chic popular outdoor shopping center. The other mall in the Boise Metropolitan area is the Karcher Mall in Nampa, Idaho.
In Eastern Idaho, Idaho residents enjoy the Grand Teton Mall in Idaho Falls, Pine Ridge Mall in Pocatello, and Magic Valley Mall in Twin Falls. Other malls in Idaho are the Lewiston Center Mall in Lewiston, the Palouse Mall in Moscow, and the Silver Lake Mall in Coeur d' Alene. These are just a few examples of the countless shopping locations in the state of Idaho. The more populated cities will have a multitude of numerous shopping centers, shops, and popular clothing stores.
With both the outdoor choice and the more modern style option for spending time, Idaho is truly a state that could meet everyone's wants and needs.
Don't wait. Begin your home search for and Idaho property for sale today. In order to get exclusive information, sign up for a free account on our site for your home search. With this feature, you can also save searches to come back to and modify the search as many times as you want.
Idaho Realty
Idaho real estate includes property of all varieties, like land, both residential and residential income homes, and commercial properties. There are many cities in Idaho with homes on the market that may be just what you are looking for. When considering whether or not to purchase Idaho realestate, try examining some of our excellent cities to see what kind of communities exist.
Boise
Real Estate
Prices in realestate will always fluctuate and Boise, Idaho is no different. Over the years, however, the median sales for homes has been less than the national average. There is an excellent amount of homes in Boise with various lot sizes, square footage and styles. Homes in Boise have ranged in price between below 100k to over 5 million.
Why Boise
Boise is extraordinarily affordable! Along with a lower-than-average median price for a house, the cost of living in Idaho is below the national norm. Boise is one of the most affordable cities in the United States to live in and was ranked 34 out of the 100 most affordable cities in the U.S. In Time magazine, Boise received first in "Solutions for America" as "Getting it Right." Boise residents enjoy the conveniences of city life, like smaller specialty shops as well as large shopping centers and museums. Yet they can also get outside, visiting Boise's many city parks including Ann Morison Park and Julia Davis Park. There are hiking trails nearby, including Table Rock and Camel's Back Park, for those who want to explore a more rugged landscape. Alternatively, Boise residents can also enjoy a 20 mile biking/ walking trail along the Boise River called the Boise Greenbelt.
Meridian
Real Estate
Meridian is the third largest city in Idaho. Only just west of Boise, Meridian experienced an increase in population by 81% from 2000 to 2014, and continues to grow. Meridian has excellent, high quality homes on the market for various prices -- though, admittedly, at a lower cost on average than most Boise homes.
Why Meridian
Despite the large size of Meridian, the city strives to maintain a small town atmosphere. There are many local parks that attract residents year round, like Tully Park or Settlers Park. These areas often host fairs and festivals, including Meridian's Dairy Days - a festival celebrating Meridian's history as a traditional dairy town. The Village in Meridian is a delightfully charming shopping center that confers both luxury and easygoing shopping. Meridian, like so much of Idaho, is close to outdoor recreational activities like fishing, camping, and backpacking. It is an excellent home for a wide variety of people.
Eagle
Real Estate
Eagle real estate properties, though not as numerous as Boise or Meridian homes, are known for their superior quality. Obviously, Eagle homes are likely to have a higher average price than those in other communities, but it is very possible to find a high quality home here for an affordable price.
Why Eagle
Eagle is a mostly suburban area with a population density of only 688 per square mile. This allows for Eagle residents to have greater plot sizes with excellent landscaping. Furthermore, Eagle residents are exposed to fantastic outdoor sites, including Eagle Island State Park. This state park is enjoyed for its various activities including Frisbee golf, swimming area, fishing, and water slide. Furthermore, the Eagle Bike Park has great motocross biking tracks to enjoy. The Eagle Arts Commission, on the other hand, works hard to provide beautiful public works projects, such as the 2014 Sculpture Invitational, to promote the arts in the city.
WHY IDAHO
Idaho is home to many who appreciate the value of enjoying nature. No matter where you live in Idaho, a camping trip is only a few hours away. Many Idaho residents will enjoy spending a weekend in the mountains and savor the seclusion away from a fast paced lifestyle. Popular places to camp in this state include Sagehen Reservoir, which has grounds like Hollywood Campground, East Side Campground, and Sagehen Campground. When camping, Idaho has spots for activities like hiking, swimming, four-wheeling, and fishing.
For just a day adventure, many Idahoans choose to take advantage of some of the 92,000 miles of waterways in Idaho. Popular rivers for river rafting include the Payette River and the Salmon River. For calmer rivers to fish, try the Boise River or the Snake River. In addition to the recreational opportunities, natural monuments are popular attractions including Craters of the Moon, Nez Perce National Historical Park, and the Deer Flat National Wildlife Refuge.
Idaho has a strong cultural identity a long with its connection to nature. The capital of Idaho, for example, is home to the Boise Philharmonic and other choral groups. Visual art is also abundant with art museums, public art, and precise landscaping. The Boise Art Museum, which was founded in 1937, has displayed both global and local artwork over the years, and currently displays twenty complete exhibits per year.
Look into Idaho realestate when you search for your new home. Between the many cities and opportunities available, potential homebuyers are sure to experience an excellent quality of life not found exactly the same anywhere else.
Search Idaho for Sale
Because of the many homes to be found in Idaho's housing market, Idaho's Multiple Listing Service is quite extensive. It may be challenging to traverse at first. With the proper tools and techniques, however, what once was a daunting task can become efficient and easy. This website gives you those tools.
The first tool you will need is a well equipped search engine. By utilizing our advanced search tool, you will be able to roam through Idaho's realty options quickly and effectively. This tool will help you customize your home search to match your price range as well as what you are looking for in a property. You can tailor your real estate options according to your wants and needs. If you are specifically looking for an already constructed home, you can design your search to show you properties that correspond with your dream home.
The second and perhaps overlooked tool you need is a connection with a well equipped real estate agent. With experience of real estate and knowledge of the area, a real estate agent will not only assist you in effectively determining potential real estate but also help you with knowledge in the area. The real estate agents on this site have the practice and understanding in real estate that will help you in every step of the realty process. They will make a intimidating experience run smoothly with the best possible results.
With access to an innovated search tool and some of the most well practiced agents in Idaho, start your home search through Idaho realty today.
When starting your home search, it is important to note where in Idaho you would like to start. There is extensive information on this site and our real estate agents can help you decide as well. For now, here is some information to get you started.
Cities Around the Boise Metropolitan Area
Much of Idaho realty comes from the Boise Metropolitan area, due in part because 40% of Idaho's population is in this area. The Boise Metropolitan area, also known as the Treasure Valley, includes the counties Ada, Boise, Canyon, Gem and Owyhee. Ada and Canyon contain some of the biggest cities in Idaho.
BOISE
As the largest city in Idaho, Boise has the most real estate options. There are hundreds of listings under the Boise Multiple Listing Service. Many of the neighborhoods in the area are beautifully kept and are headed by neighborhood boards to maintain or raise home values. Boise homes are great in that they have options and styles on the market. Boise residents enjoy the surrounding areas including the opportunities to get outdoors and enjoy nature as well as enjoy surrounding communities and what they have to offer.
MERIDIAN
Meridian is the third most populous city in the state. Meridian real estate, like Boise, has a diverse amount of options from land to apartments to condos to single-family homes. Like Boise, much of Meridian real estate comes in different neighborhoods. Some subdivisions in Meridian include Meadow Grass, Chateau Meadows, Bristol Heights, and Lochsa Falls. Meridian residents enjoy being close to city amenities like local theaters and the popular Meridian Village as well as the outdoor life. Look into Meridian real estate today.
EAGLE
Eagle real estate is also a great community, though smaller than Boise and Meridian. There are still many real estate options, however. Some neighborhoods in Eagle come with amenities like parks and swimming pools. Popular Eagle neighborhoods include Senora Creek, The Shores, Rivers End, and Two Rivers. Eagle residents enjoy living in a smaller city but still being close by to larger cities. Around Eagle, recreational options include a couple golf courses and a state park charmingly called Eagle Island. Eagle is definitely a city to consider when looking for your new Idaho home.
NAMPA
Nampa, the second most populous city in Idaho, is a growing community both in the businesses there and the real estate possible. Nampa is a large city, and has lots of land available for future development on larger plots of land outside of the city center. Nampa homes are high quality and relatively affordable. Thanks to the city's close proximity to Boise, many Nampa residents will commute to Boise to take advantage of its shopping and dining experiences. One of the most popular reasons that makes Nampa such an excellent place to live is that the cost of living is 5.2% lower than the rest of the United States. When looking to invest in real estate, consider Nampa as one of your options.
Other cities that are part of or close to the Boise Metropolitan area are Star, Middleton, Caldwell, and Kuna. These are also communities to look into real estate options. These smaller towns have different contributions to Idaho and are significant to the Idaho community and economy. Residents of small towns will generally live away from the cities to enjoy open spaces and a closer-knit community and then commute to the larger cities for modern day comfort and entertainment.
When looking into Idaho real estate, take a moment to consider the cities that Idaho has and the benefits they offer. Being a part of these communities can be simple, with the help of our Multiple Listing Service technology, as well as the talented real estate agents on this site, you can be assured that you will be able to buy or sell the home you want in a fast and efficient manner.
http://labor.idaho.gov/publications/lmi/pubs/BoiseMSAprofile.pd
The State of Idaho
Where do you want to live in Idaho? Idaho is a very varied state and combines all sorts of lifestyles together to create a multicultural identity. Are you looking for a small town experience, isolated from the hustle and bustle of the world? Do you want a fast-paced life in the lights of a expansive metropolis? Or perhaps some mixture of the two? Thankfully, Idaho has everything mentioned and more. Learn about Idaho's regions and how they may influence the type of life you can live there by looking into Idaho for sale.
Southwest Region
The Southwest Region of Idaho borders Oregon and Nevada. This region is home to more than 10 counties of the state, including Adams, Washington, Payette, Gem, Boise, Canyon, and Ada. This is the biggest portion of Idaho in terms of land as well as population.
The Boise Metropolitan Area, also known as the Treasure Valley, is made up of 5 counties: Ada, Canyon, Gem, Owyhee, and Boise. Ada County is the largest in Idaho, with a population of 392,365 in 2010, and is also home to Idaho's Capital, Boise. Canyon comes in second with 188,923 people, with approximately 2/5ths living in Nampa (Idaho's second most populous city). The other three counties in this area are smaller; Gem has a population of 16,718, Owyhee has a population of 11,526, and Boise County has a population of 7,028. There is always real estate available in Boise.
These highly-developed areas have excellent venues for modern entertainment and shopping, like the Boise Towne Mall and the Meridian Village. However, living in these areas does not prevent you from getting to experience Idaho's incredible wilderness. The area's residents especially can enjoy Boise's incredible foothills, as well as rivers like the Boise River.
Panhandle Region
The Panhandle is the Northernmost Region in Idaho, named for its similarity to the shape to the handle of a pan. This rural region has cities with more remote locations, which can be expected to offer a slower-paced lifestyle. Counties in this region include Benewah, Latah, Clearwater, and Shoshone. Some of the most noted counties in the Panhandle are Boundary, Bonner, and Kootenai.
Boundary County has an estimated population of 10,853, as of 2013, in its boundaries. Because it is farther north and the immense terrain differences between Idaho's regions, this area is particularly colder than the rest of Idaho. Bonners Ferry is the county seat and is a historically significant town to Idaho. Originally created by travelers who sought gold in Canada, Bonners Ferry is now a town connected to the landscape of Idaho and home to about 2,500 people.
Bonner County is more populated than Boundary, and is home to 40,476 people (2013 estimate). This county was named after Edwin Bonner, a local ferryman, and who the city of Bonners Ferry was named after. Interestingly enough, Bonners Ferry is no longer located in Bonner, but Boundary!
Another county in the Panhandle is Kootenai, which has an even larger population of 144,265 people according to the 2013 estimate. The largest city in Kootenai is Coeur d' Alene, a favored destination by many Idahoans who want to visit the majestic Lake Coeur d' Alene.
Magic Valley Region/South Central
Magic Valley is a relatively new area to the people of Idaho. Seen predominantly as an uninhabitable region, after two dams and several irrigation canals were constructed in the beginning of the twentieth century, what once was an undesirable landscape became one of the best places for agriculture.
Today, Magic Valley Region of Idaho holds almost 12% of Idaho's population, which includes Twin Falls, its largest metropolitan area and Idaho's 7th largest city. This city has seen rapid development recently in its economy and population. Twin Falls county is home to 77,230 people.
Other counties in Magic Valley are Cassia with 22,952 people, Jerome with 22,374, Blaine with 21,276, Minidoka with 20,069, Gooding with 15,464, Lincoln with 5,208, and Camas with 1,117.
Eastern and Southeastern Idaho
Eastern Idaho is just East of Magic Valley, and well-known for the many outdoor activities it can host. In the winter, Idahoans will visit popular ski resorts in this region, like Kelly Canyon and Pebble Creek. In the summer, some of the best fly fishing in the world can be found here in the Snake River and Bear Lake.
However, this portion of Idaho isn't only known for it's impressive outdoor spaces. There is a large amount of advanced educational schools here, including Idaho State University in Pocatello and Brigham Young University-Idaho in Rexburg.
Counties in Eastern Idaho include Butte with a population of 2,891, Jefferson with a population of 26,140, Madison with a population of 37,536, Teton with a population of 10,170, Fremont with a population of 13,242, Clark with a population of 982 (which holds the distinction as being the smallest county in Idaho), and Bonneville with a population of 104,234.
Clearwater Region/North Central
Clearwater has five counties; Latah, Nez Perce, Idaho, Lewis, and Clearwater, from which the region takes the name. Though not as largely populated as some of the other regions, the North central portion of Idaho has a beautiful landscape, including the wide open plains of the of Camas Prairie and the equally as impressive Bitterroot mountain range. It was this region of Idaho that famed travelers William Clark and Samuel Meriwether traveled through.
Idaho County, the largest of all Idaho counties, has over 4 million acres of land designated as National Forests. That's about 80% of the county! This land is divided up between six parks, including Nez Perce National Forest, the largest forest to be entirely located within the borders of one county. There are so many incredible areas to explore in Idaho county!
Clearwater County is a very well known county in the Idaho's history, thanks to the actions of Elias Pierce and Wilbur Basset in 1860. It was here that a major gold rush happened, which helped form the territory (and eventual state) of Idaho. Both Pierce and the Orofino River, where the gold rush occurred, have cities in this county named after them. Residents here can ski down or hike up Bald Mountain, or visit the impressive Dworshak National Fish Hatchery, one of the largest fish hatcheries in the world that focuses on breeding and raising migratory fish.
Latah County is home to about 38,078 people according to the 2013 estimate, and with over a thousand square miles, there is plenty of room for one to enjoy the outdoors. Cities in Latah County are Bovill, Deary, Genesee, Juliaetta, Kendrick, Moscow, Onaway, Potlatch, and Troy.
When starting your home search, make sure to consider Idaho's regions and which ones would best fit you and your lifestyle. Whether you want a remote town with a close connection to the land or a faster paced metropolitan area, look into Idaho for sale for you. Begin your search for your new home today.
http://data.spokesman.com/census/2010/idaho/counties/
http://www.bonnersferry.id.gov/
http://en.wikipedia.org/wiki/Magic_Valley
Idaho's Metropolitan Areas - IdahoRealEstate
In the state of Idaho, there are six defined metropolitan and eight defined micropolitan statistical areas. The metropolitan areas are Boise, Idaho Falls, Coeur d' Alene, Pocatello, Lewiston, and Logan UT. The micropolitan areas in Idaho are Blackfoot, Twin Falls, Rexburg, Burley, Moscow, Mountain Home, Ontario OR, and Jackson WY. Some of Idaho's counties are included in metropolitan areas that are from another state.
To decide where specifically you want to find your Idahorealestate, consider both metropolitan and micropolitan areas and decide based on your lifestyle what will work best for you.
Boise Metropolitan Area
The Boise Metropolitan Area is by far the largest area in Idaho in population, and is home to 616,561 people as of the 2010 census. The counties that are included in the Boise Metropolitan area, which is also known as the Treasure Valley, are Ada, Boise, Canyon, Gem, and Owyhee. Ada is home to the capital of Idaho, Boise, which is the most populated city in Idaho, as well as well the third most, Meridian.
The city of Boise is filled with shopping centers, recreational facilities, educational organizations, and performance areas, for nearly all varieties of tastes and interests. Yet, despite its highly developed interior, Boise has retained the charm unique to every Idaho city, pairing upscale features like the Boise Towne Square Mall with outdoor attractions like the Boise Greenbelt.
If you're not interested in living in Boise, however, there is a wide selection of real estate in the surrounding cities -- and these are close enough to avoid sacrificing the convenience of the city. These communities include Eagle, Kuna, and Meridian.
Idaho Falls Metropolitan Area
Idaho Falls is the second largest area in the state, and 130,374 people call it home according to the 2010 census. Located in Southeastern Idaho, the two major counties in the Idaho Falls Metropolitan Area are Bonneville and Jefferson.
The principal city is, as the name suggests, Idaho Falls. Some elements that add to the community of Idaho Falls is the Snake River Greenbelt, the Tautphaus Park Zoo, an Aquatic Center, and the Museum of Idaho. Real estate in this area includes homes on the historical register in the historic downtown, modern homes, and waterfront homes on the Snake River. Other major cities in the Idaho Falls Metropolitan area include Ammon, Iona, Rigby, and Ucon.
Lewiston Metropolitan Area
Interestingly enough, the Lewiston statistical region includes a Washington county. Composed of the Idaho county of Nez Perce and the Washington county of Washington, there were 60,884 people living in this area at the time of the 2010 census.
Lewiston, the principal city, has many community features, including swimming pools, fishing ponds, public parks, hiking areas, white water rafting, and a renown golf course. Neighborhoods in Lewiston offer an array of choices, with both larger and smaller home lots. Additional cities that are part of the Lewiston Metropolitan area include Culdesac, Lapwai, and Peck.
These are only a few areas in Idaho with real estate for sale. Look into the areas that interest you to find your new home.
What to do in Idaho
No matter what area you live in Idaho, you are never too far from Idaho's great outdoors. For example, mountains like the Owyhees, the Sawtooths, and the Rocky Mountain range make for excellent places to visit and explore year round. .
There are so many things to do in Idaho mountains, including camping for a weekend or longer. Idaho campgrounds have sites for every level of comfort - or lack thereof. Sagehen Reservoir, for example, has paved campgrounds as well as working bathrooms. Blue Lake, however, requires a mile-long hike to be reached. While camping, you can hike, bike, bird watch, horseback ride, or simply enjoy nature; the possibilities are endless.
For shorter trips to the mountains, you can go fishing for the day or explore nature trails in the area. Boise, for example, has all sorts of trails close to the city in the Boise foothills, including Table Rock and Camel's Back Park.
Or, you could take advantage of the rivers in Idaho, whether for intense whitewater rafting or floating a calm river. For those who want a more challenging ride with Class V rapids, try riding the North fork of the Payette River. If you want a leisure ride down the river, on the other hand, try the Boise River.
As you look for your next home, consider Idaho and what you can gain from moving to this marvelous state. You can live in a big city like Boise or a small town, or some mix between. Start your search for a home in the Gem State today.
http://www.usa.com/idaho-falls-id-area-population-and-races.htm
http://www.idahofallsidaho.gov/play/green-belt-webcam.html
http://www.bestplaces.net/metro/idaho/lewiston
http://www.higginsteam.com/community-info/neighborhoods
Contact Your Idaho Realtor®