Boise Idaho Foreclosures
Searching for foreclosure properties with our highly advanced, intuitive system can put you in touch with the right home for you. Whether you're looking for a bank owned building, short sale listing, or a house for auction, we have homes for sale in Boise Idaho for you! Start your search today.
Foreclosures for Sale in Boise
November 30, 2023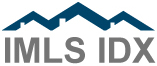 All listings featuring the IMLS IDX logo are provided courtesy of the Intermountain Multiple Listing Service, Copyright 2023.
IDX information is provided exclusively for consumers' personal, non-commercial use, and may not be used for any purpose other than to identify prospective properties consumers may be interested in purchasing. IMLS does not assume any liability for missing or inaccurate data. Information provided by IMLS is deemed reliable but not guaranteed. All listings provided by IMLS are marked with the official IMLS IDX logo.
Search Boise by Listing Types
Boise Foreclosures
If you are interested in buying one of the foreclosures Boise Idaho has to offer, you're in luck! Depending on the season, year, and economy, the amount of foreclosures in Boise will vary. However, in June 2014, Boise's foreclosure rate was one in every 1,992. Comparatively, the United States average is one in every 1,228 homes. Though there are not as many foreclosure listings in Boise compared to other locations, there are dozens of excellent foreclosed homes within Boise's housing market. Boise homes typically range in price from below $100,000 to over $400,000. In order to find out Boise's current statistics in real estate including the amount of listings, as well as the highest, lowest, and average prices of these listings, then visit Boise's community page.
Since 2006, over 5 million homes have been foreclosed in the United States. U.S. foreclosures have decreased by over half since the height of the housing crisis, however, and people are less likely to lose their home now than in years before. According to the June 2014 real estate report, 1 in every 2039 Idaho homes are foreclosed - this is much lower than the national average, which is 1 in every 1228. But if you're looking to purchase a foreclosed homes, there is plenty of appropriate real estate for sale.
Foreclosures can be profitable. If you're looking to find a home priced far below its value, purchasing a foreclosed home is a smart decision. When during a homes foreclosure you decide to purchase it can be a high determinant to its price. Here is a brief list of foreclosure states.
Buying a foreclosed home doesn't need to be difficult. With the right information, you can get a home quickly and efficiently. It is highly recommended that any potential buyer first get a pre-approval letter, especially when looking to purchase a foreclosure property. Banks selling the home will be more likely to sell to a validified buyer. With the proper paperwork in place, look into the homes on the MLS that have been foreclosed.
Purchasing a Boise Foreclosure Home
Most metropolitan areas, no matter how thriving their economy is, will have a few foreclosures. And Boise, Idaho is no different. Boise foreclosures are excellent real estate options for those interested in purchasing a home for a more affordable price. In Boise, foreclosure homes will range from under $100,000 to over $400,000, with varying amounts of listings depending on the year, the season, and the contemporary economy.
When looking into a home that is foreclosed, it is important to note the details to purchasing one of these properties. This includes the type of sale the property is. With a foreclosure home, there may be a short sale, where the home will sell for less than is actually owed. This will most likely make the home more affordable. However, short sales are more likely to fall through, so some real estate agents may advise against them.
The most common type of sale for a foreclosed home in Boise, Idaho is an auction. The bank that is foreclosing a home will market it on Boise's MLS and other areas, designate a set auction date, and sell the home to the highest bidder. In this scenario, there is also a high possibility of getting a home below its value. However, if you manage to outbid the other buyers and purchase the foreclosed home, the bank will rarely negotiate repairs to the home. Most of the time, you will get the home how it is.
Before you purchase a foreclosed home, make sure to get a pre-approval letter from your lender to ensure that your transaction will have as little complications as possible. Also, consider contacting a real estate agent to help you through the process.
Pre-Foreclosure
When a homeowner does not make a payment on their mortgage, the home will be considered a pre-foreclosure. The bank will send them a notification of their unpaid loan, and give the homeowners a timeframe in which to settle the debt they owe. If the payment is made, they are no longer considered a pre-foreclosure. If the payment is not made in time, however, the homeowners are sent a notification to warn them they must be out of their home by a future date.
Because Idaho is a non-judicial state concerning foreclosures, the lender (the bank) is not required to go through the courts to foreclose on a home. The homeowner may take it to court, however, if they feel like the foreclosure is illegal or unjustified. When a home is up for foreclosure, it is because a homeowner has not made a necessary payment on their mortgage. Homeowners are given a notice that they should pay a determined fee up to a certain date, or their home will be put up for foreclosure.
If a homeowner does not or cannot pay the fee, they risk losing their home without any compensation. In between the time that a homeowner is notified that a payment is due and the time that the home is claimed, a home is referred to as in a state of pre-foreclosure.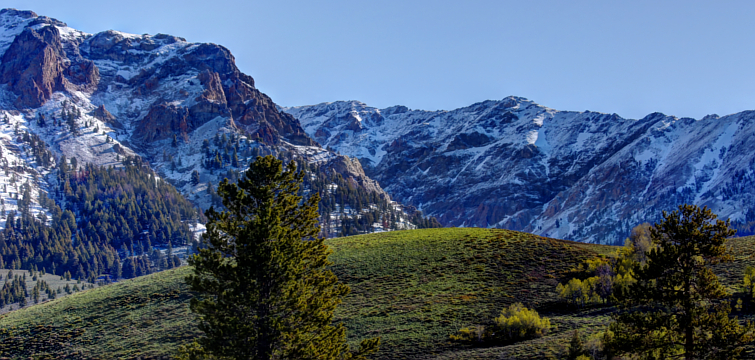 Short Sale
Short sales refer to properties that are being sold by the owner for a price that does not cover the amount still owed on the home. Short sales require the mortgage company or bank to agree to accept less than what is owed to them. Short sales are not necessarily pre-foreclosure properties, but oftentimes are.
Because short sales require a greater amount of paperwork and cooperation between buyers, sellers, and lenders, short sales run a larger risk of falling through. However, buyers who have responsible agents on their side are more likely to successfully purchase a short sale. Contact one of our trained real estate agents.
Auction
If a pre-foreclosure home is not paid for or sold by a predetermined date, the home is claimed by the bank and the homeowners are evicted. The home is then set for auction. This means outbidding potential buyers instead of negotiating with homeowners. Once a buyer has won the bid war, they are given the home as is -- auctions do not require the prior homeowner or bank to fix any problems of the home.
Foreclosure
If a home is not sold when it goes to auction, the home is sometimes listed on the MLS for a potential sale. From then on, any negotiations of potential buyers must go through the bank. Foreclosure properties are likely to be more affordable than similar, non foreclosed homes, as banks try to sell these homes as quickly as possible. Many people dislike interacting solely with the bank corporation rather than an individual homeowner, but it can be a much more affordable way to purchase a home.
The City of Trees
Regardless of the type of home sale that best suits you, however, Boise is the place to live. No matter what your interests are, there is something for you in Idaho's capital city.
Shoppers often visit the Boise Towne Square Mall, the largest mall in the state of Idaho. This complex combines popular department stores, locally owned shops, and quaint boutiques, providing shopping options that are both diverse and convenient. On the other hand, Downtown Boise has a large variety of businesses to explore, as does the The Village at Meridian. This Euro-style community shopping complex combines entertainment, goods, and outdoor spaces for a premier shopping experience.
If shopping is not your pursuit and you would consider it better for you to expand your knowledge of the arts, visit the local Boise Art Museum. This location displays art from different cultures as well as providing community outreach programs to educate the public on its exhibits. But artwork isn't restricted to Boise's galleries - the capital city's own streets are lined with incredible statues, murals, and street art by local artisans.
Sports fans will also find a place in Boise. Boise State University's Broncos is a popular college football team. When there is a home game, thousands of fans will fill up the BSU stadium, which is known for its eye-catching blue turf.
Perhaps the most popular pursuit in an Idaho city, however, is enjoying Idaho's diverse climate and outdoors. Thanks to Idaho's scenic mountains, whether it be the Owyhees, the Sawtooths, or the Rockies, one is never too far from picturesque views on local nature trails. Many people come to Idaho to enjoy the excellent fishing and hunting opportunities in Idaho's wilderness, finding animals like elk, rainbow trout, and deer. Some would rather exploring the rugged terrain on ATV, horseback, bike, or foot. Or, if you are someone who just loves the water, you can whitewater raft, go boating, or swim in one of Idaho's rivers, lakes, or reservoirs.
Idaho's Foreclosure Policy
Boise, and the rest of Idaho, follows non-judicial foreclosure rates. This means that if the homeowner does not object to the foreclosure, then the court is not required to be involved with the process. If, however, the homeowner has the opinion they are being treated unfairly, they can indeed take the matter to court. This rarely, if ever, happens.
In Idaho, a foreclosure occurs when a payment is not made to the mortgage. The homeowners will receive a Notice of Default in the mail and are given a certain amount of time to make a payment. If they do make the payment, then the process does not continue and their home is no longer pending for foreclosure. If, however, they do not make the payment, then a Notice of Sale is sent to them and the house is put on the market for sale. During this step, the homeowners are still given the opportunity to make the necessary payments. If they do not, they are given a date in which they have to vacate the home to be sold.
Living in Boise
If you do decide to purchase a home off of Boise foreclosures for sale, you will have access to everything that the Boise area has to offer. Whether you want to get outdoors or would rather spend your day within Boise highly developed urban center, this beautiful capital city has something for you.
Are you looking to get outdoors? Boise's incredible public park areas are excellent places to spend your time enjoying Idaho's varied seasons. Kathryn Albertson Park includes paved paths between acres of greenery, as well as places to enjoy nature and watch wildlife. You can also visit the oldest and most popular park, Julia Davis Park. This one not only includes a grassy area, but also many of Boise's amenities including the Discovery Center, the Boise Art Museum, Idaho Historical Museum, and the Boise Greenbelt.
The Boise Greenbelt itself is a great place to get outdoors. It is a 20 mile long paved pathway that travels alongside the Boise River. This trail, which connects most of Boise's city parks in what is known as the Chain of Jewels, is used for fun and easy travel in the Boise area. Most swimming areas in the Boise River can be accessed from the Greenbelt.
For those who want a more rugged way to get outdoors for a day, the Boise Foothills to the northeast of Boise is lined with trails leading up to Table Rock Plateau and Camel's Back Park. This high desert terrain is often rocky and lined with a wide variety of wildlife, and is often considered excellent for hiking, biking, horseback riding, and ATV motoring.
Some people want to get into the outdoors for more than a day. If this is you, try visiting the Boise National Forest. There are dozens of camping sites in this area, both developed and less developed. Go overnight, a weekend, or longer to get outdoors. While camping, there is an array of activities including swimming, hiking, bird watching, horseback riding, four-wheeling, fishing, and more.
Looking for a more urban environment? Boise may still be for you. Traverse Downtown Boise for local clothing shops and boutiques. For larger department stores, try the Boise Towne Square mall, the largest shopping center in the Boise Metropolitan area. If you want an outdoor shopping center that was designed in the European style, visit The Village at Meridian.
Surrounding communities like Meridian may not be part of Boise proper, but are in such close proximity to the capital of Idaho that residents can enjoy businesses and attractions from all over the Treasure Valley with ease. Other cities in the Boise Metropolitan area include Eagle, Star, and Kuna. For those who want to enjoy all that Boise has to offer but find a home that are outside of its limits, these are also great places to live. Look into the Boise area for your next home today!
Not limited to the city of Boise? Check out Eagle real estate for more options.
No matter who you are, what you like to do, or what type of sale you want, look into Boise for a home for you today!
http://www.buyboiserealestate.com/idx/
http://en.wikipedia.org/wiki/Foreclosure
http://www.mbaa.org/files/ResourceCenter/ForeclosureProcess/JudicialVersusNon-JudicialForeclosure.pdf
http://www.realtytrac.com/statsandtrends/foreclosuretrends/id
http://www.startpackingidaho.com/blog/idaho-foreclosure-rate-declines.html
http://www.realtytrac.com/statsandtrends/foreclosuretrends/id/ada-county/boise
http://www.realtytrac.com/statsandtrends/foreclosuretrends
http://www.zillow.com/foreclosures/overview/glossary/
http://www.nolo.com/legal-encyclopedia/how-foreclosure-works-30066-2.html
http://www.trulia.com/voices/Home_Buying/What_percent_of_short_sales_fall_through_and_why_-352500
http://www.realtor.com/advice/what-is-the-difference-between-short-sale-pre-foreclosure-and-foreclosure-2/
Contact Your Boise Realtor®