Boise Condos for Sale
While driving through the Treasure Valley, or surfing real estate web sites, you may have seen Boise condos for sale. Amongst the thousands of traditional homes and apartment complexes there are nearly a hundred different Boise condos for sale that range in price from $54,000 to $800,000. Start your search today.
Condos for Sale in Boise
December 9, 2023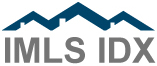 All listings featuring the IMLS IDX logo are provided courtesy of the Intermountain Multiple Listing Service, Copyright 2023.
IDX information is provided exclusively for consumers' personal, non-commercial use, and may not be used for any purpose other than to identify prospective properties consumers may be interested in purchasing. IMLS does not assume any liability for missing or inaccurate data. Information provided by IMLS is deemed reliable but not guaranteed. All listings provided by IMLS are marked with the official IMLS IDX logo.
Boise Condos
These condos are a great investment, and knowing the pros and cons before purchase could benefit you immensely.
Pros
Condos are extremely convenient because residents needn't bother themselves with the upkeep of the complex. There is hired staff that will take care of the grounds, building exterior, and some of the maintenance issues that may arise (Depending on the complex rules).
These sorts of conveniences are very similar the ones that apartment dwellers enjoy. However, the condo differs in price. To understand the price benefits of a condo, you must understand that payment on rent for an apartment could cost you more than the value of a condo in the long run. With a condo, like a home, you own the residence after it is paid off.
Convenience and price may be more prestigious of perks when it comes to condos, but one must never overlook the power of location. In Boise, there is a copious amount of condos that are built downtown so that the tenants can be close to the city's buzzing heart. If you want to be close to sporting events, Boise State University or any number of different businesses and job opportunities then a Boise condo could be for you.
Living downtown, or in a busy neighborhood, my cause security and safety concerns. Condos have far more security features installed than most neighborhoods or apartment complexes. Not to mention that the other tenant's eyes and ears are open and, due to their proximity, will know if something is wrong. Thus giving you an extra level of protection.
Cons
Space
Though they may be more secure, more convenient and competitively priced, there may be cons to buying a condo as well. The number one concern would have to be the amount of space you get with a condo. Though the living square footage may similar to an average home's, you may sacrifice storage space for hobbies or just extra things. With no garage, yards or sheds, condo owners must relinquish some of their possessions when they move into one. However there are ways to make a condo, or any small space, seem bigger than it really is.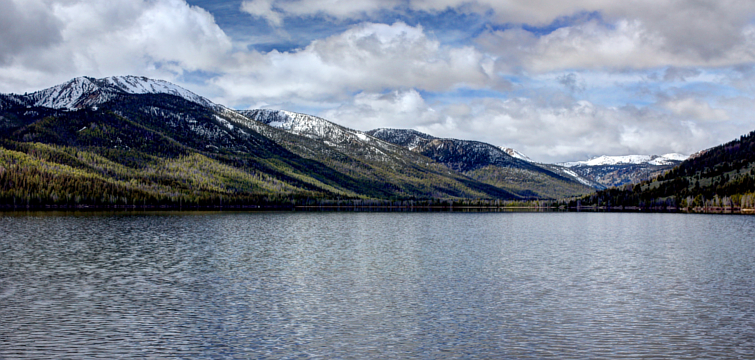 Overcome this Con
If there isn't clutter in your condo, it will be easier to accentuate the space that you do have. Clutter like papers, boxes, or books should be out of sight or neatly organized. That will give you more free space open that will give you and others room to breathe. Another way to deal with the clutter around your condo is multi-functional furniture. There are innovative pieces of furniture that can easily double as storage. There are bed frames with drawers in them, hollowed out ottomans, and more. If you search around at stores or on the web you can easily find many efficient pieces of furniture. To make your condo seem like it has even more space, use optical tricks such as hanging mirrors. The mirrors make it seem that the space extends past the walls, thus seemingly adding space to a room
Financial Disadvantages
Another con could hit your wallet pretty hard: Homeowner's association (HOA). HOAs are an inescapable part of living in a condo. An HOA has responsibilities that range from complex rules to the allocation of dues. These dues are a monthly or yearly fees for living in a complex or neighborhood, used for maintenance of the complex grounds and exterior. HOAs can sometimes be overbearing and have the power to create and enforce rules for the complex like noise ordinances or decor rules. However, some of these rules are needed and make the neighborhood a better place.
Other monetary concerns include the resale value of the condo. When the real estate market changes, condos are the first things to get affected because land does not come with the residence. There is a large possibility that a condo cannot be sold for more than it was bought. Though, there are still some things that can be done to raise the condos value.
Overcoming this Con
To to raise the value of a condo, the most obvious solution is regular maintenance of the plumbing, electrical and so forth. Also, consider upgrading appliances with energy efficient supplements. This will make the condo more desirable and increase its value. Faucets and shower fixtures are fairly inexpensive to upgrade but can improve the condos value to a staggering level. Other ideas for increasing the condos value include: repainting, replacing the carpet, and adding shelves or other small storage places. There are a lot of other ways that you can increase it's value with some creativity.
Condos may have some aspects to them that are objectionable, but they can be a great investment in your life. Whether you don't want the responsibility that comes with a home and yard, or if you just want the freedom and luxury of urban living, you need to check out the condos for sale here in Boise.
There are plenty of communities around Boise. Check out nearby Eagle real estate for additional options.
http://www.houzz.com/ideabooks/205957/list/18-Ways-to-Make-a-Small-Space-Look-Larger
http://freshome.com/2007/05/29/5-tips-for-fooling-the-eye-and-making-a-room-look-bigger/
http://www.condolifenow.com/condo-life/condo-vs-house-benefits-and-drawbacks
http://www.diynetwork.com/home-improvement/10-investments-to-boost-your-homes-value/page-5.html
http://www.bankrate.com/finance/money-guides/10-cheap-fixes-to-boost-the-value-of-your-home-2.aspx
http://www.hgtv.com/hgtv/cda/article_print/0,1983,HGTV_42791_5819925_ARTICLE-PRINT-PHOTO-GALLERY-FULL_10,00.html
Contact Your Boise Realtor®