Boise Idaho Real Estate Listings
About Boise Real Estate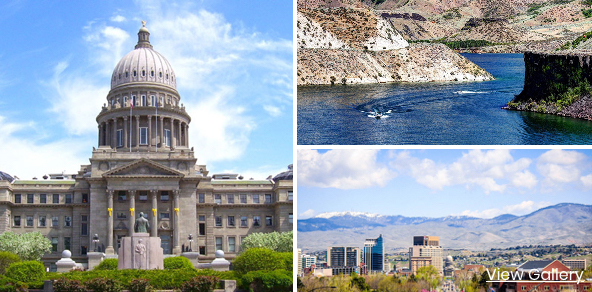 Boise is our capital city with a fun and thriving city center. Boise is a one of a kind city that has both the fast-paced metropolitan lifestyle coupled with the friendliness and charm of a small town. Boise has been featured in dozens of top ten lists for its exceptional quality of life, affordable cost of living, low crime rate and dynamic economy. Take a few minutes to explore Boise and you're bound to find a reason to call this lovely city your new home.
Are you trying to find a home for sale in Boise, Idaho? Use our advanced search tool to find homes in the Boise area based on your preferences, like price, size, and amenities. Try searching by the age of home, the number of levels, and whether it is bank owned in order to find even better matches for you. Start your search for homes for sale in Boise Idaho today!
Boise Real Estate by Listing Type
Boise Homes for Sale
December 9, 2023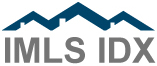 All listings featuring the IMLS IDX logo are provided courtesy of the Intermountain Multiple Listing Service, Copyright 2023.
IDX information is provided exclusively for consumers' personal, non-commercial use, and may not be used for any purpose other than to identify prospective properties consumers may be interested in purchasing. IMLS does not assume any liability for missing or inaccurate data. Information provided by IMLS is deemed reliable but not guaranteed. All listings provided by IMLS are marked with the official IMLS IDX logo.

Boise Real Estate
Boise, Idaho, one of the most livable cities in the country, is a visually stunning community featuring many options in home styles. On this site you can enjoy instant access to thousands of Boise Idaho homes and properties for sale. Want to know the average cost of these homes? Check out Boise's real estate statistics.
Idaho's real estate opportunities include a wide variety of homes such as brand new homes, re-sale homes, spec homes, custom built homes, acreage properties, condominiums, and others. You can start your home search here...
Customize your Boise real estate search further with our advanced search options.
Boise Idaho Geography
The capital city of Boise lies in southwest Idaho about 41 miles east of the Oregon border and about 110 miles north of the Nevada border. Mountains rise to the northeast, stretching from the southeastern tip of Boise to the city of Eagle. These mountains are known as the Boise Foothills, which is a hotspot for residents from all nearby areas for outstanding year-round recreation. Some of the most luxurious and beautiful Boise homes for sale are found near the foothills.
Homes for sale in Boise Idaho are found throughout an area spanning over 64 square miles.
Downtown Boise lies in between the North End, Southeast Boise, and the Depot Bench. Downtown Boise is the State's business and political center, home to several high-rises and small buildings. It is also the state and region's cultural hub. It's incredibly green: just a block away from the core is Boise's largest park, Julia Davis Park (home to Zoo Boise) and Ann Morrison Park. You'll find a great mix of dining and shopping opportunities with many locally-owned boutiques and restaurants. Downtown includes the Idaho State Capitol, the Egyptian Theatre, the Idaho State Historical Museum, Century Link Arena, and the Boise Art Museum.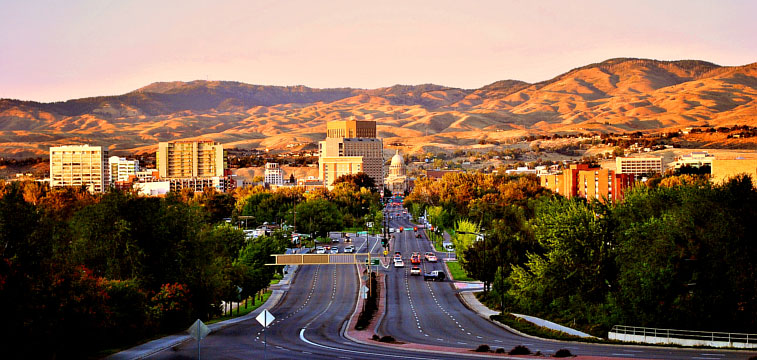 Northwest Boise is snug against the Boise Foothills to the north, State Street to the south, the Eagle Idaho to the west, and downtown Boise to the east. If you're looking for a Boise home that delivers quick access to the Boise Greenbelt system or the numberless trails of the foothills network, northwest Boise is the neighborhood for you.
Southeast Boise, a neighborhood riddled with advantages, extends from Boise State University to Micron Technology. Southeast Boise has a homes for sale, with residents who enjoy close proximity to many of Boise's finer amenities, such as the Greenbelt and the Boise River. If you're interested in buying your next home in Southeast Boise, you'll enjoy Ivywild Park, Barber Park and Julia Davis Park. Nothing is too far when you live in Southeast Boise, including Downtown, fine restaurants, easy foothill access, the airport, and many other important services.
The West Bench is close to the largest mall in the state, Boise Towne Square Mall, and a number of restaurants, businesses, and shops. Cole Road, Fairview Road, Northview, and Milwaukee are all major thoroughfares. Winstead Park incorporates a large area on the West Bench, with a mix of old and new homes for sale in Boise. The West Bench borders Meridian.
Boise's North End contains many of the city's classic homes. The North End is beautiful, with its many tree-lined streets, such as Harrison Boulevard, where you'll find many Boise homes on the historical register. 9th street takes you right into Downtown, and 13th street is home to Hyde Park where you'll find many quaint restaurants and local businesses.
Many residents who live in the outlying areas of Nampa, Eagle and Meridian find employment opportunities with these companies. High-tech industry is increasingly important to Boise, with Micron Technology being the largest employer. Employment fields are varied: the call center industry also has a presence in the city, with over 7,000 people finding employment in over 20 different centers.
Boise Idaho Amenities
A home in Boise means a home near some of the most sought after recreational activities in the country. In the surrounding area, you'll find everything from skiing, hiking, camping, whitewater rafting, boating, swimming, fly fishing, hunting and much more. Other than nature's bounty, Boise is an outstanding cultural hub for arts and entertainment where you'll find numerous museums and historical destinations, including the state Capitol building, the Old Boise Train Depot, the Morrison Center, and the historic Hyde Park.
What's More
Besides Boise's enviable year-round weather and four distinct seasons, low crime and clean neighborhoods; Boise has been cited constantly by publications like Forbes, Fortune and Sunset for its quality of life. The city frequently receives recognition on Top Ten Lists for its security, urban environment, business, careers and overall quality.
Join us to find out what Boise Idaho real estate opportunities are waiting for you. Whether you're interested in buying a brand new home, an older residential home, or if you're looking to purchase a Boise foreclosure, short sale property, or other Boise homes for sale, you've come to the right place. Enjoy unprecedented access to all things Idaho real estate, whether you're a seasoned investor or you're visiting the industry for the first time. Find your housing in Boise options today!
Contact Your Boise Realtor®
For Sale in Boise Idaho
Boise's location along the Boise River as well as crowned by the Boise Foothills allows residents to participate in a wide variety of outdoor recreational activities. Some of these activities, like floating down the Boise River or strolling along the Greenbelt that runs aside the waterway, are fun and easy ways to enjoy the Treasure Valley's climate. The Boise Foothills, however, have both hiking, biking, and horseback trails to explore. Furthermore, just outside of Boise are places for camping, boating, and other similar things to do.
No matter your interest in Boise, this city has excellent amenities for public usage, and a rich cultural history over a century old. You can visit the Old Boise N-Scale Model Railroad to see handcrafted landscapes with live miniature rails, explore the tree-lined streets of historical homes, or climb the nearby Table Rock to see a view of the whole Treasure Valley. Check out Boise today!
Boise Neighborhoods
Boise benefits from having both older and newer neighborhoods. During the rush of settlers in the late nineteenth century and twentieth century, housing styles from all over America at the time began to invade the state. This pattern has continued in the 21st century, and now home styles of nearly any variety can be found in the area. Furthermore, the spacious area has many acres of undeveloped land for sale, which could be made into someone's perfect home.
Whether you are looking in the North End, the West Bench, Stewart Gulch, Central Rim, or another neighborhood, there are excellent homes for sale in Boise Idaho that match your needs in price, listing type, space, and so much more.
Communities Near Boise
Boise is considered to be the central location to the Treasure Valley, and it is surrounded by other notable cities in Idaho. If your looking for real estate near Boise, check out Meridian, Eagle, Nampa, and Garden City. Because Boise has access to both these individual communities as well as incredible outdoor areas, locals can enjoy all sorts of activities throughout the Treasure Valley at little to no hassle. Entertainment arenas like the Ford Idaho Center in Nampa or the Meridian Village shopping district are shared with Boise residents, like how neighboring cities' residents come to Boise. The Treasure Valley continues to grow and develop with Boise at the center.
Search for Boise Homes
Finding your next home in Boise is a cinch with our advanced search engine. Do you already know what part of Boise you're looking to find a home? Try our Map Search. Here you can rove a map of the area and find homes in proximity to certain community locations, or search with our drawing tools. With the Polygon Search, draw and manipulate a shape across the map to find listings in that area. With the Radius Search, see listings within a certain distance from the origin -- this is an excellent way to find homes close to places of work or recreation.
Alternatively, you can sort listings with our Property Search to thumbnails of the properties that fit your needs instantly. Here you can search by common parameters like price, location, and size, as well as more unique, personable preferences - do you want to buy a short sale or bank owned property? Would you like a modern or historical home? Are you searching for a home with some acreage, or perhaps a condo? Here, you can see homes for sale in Boise Idaho that fit you - quickly and efficiently!
Boise ID Real Estate
Boise ID has many real estate options. In order to search for Boise ID real estate, simply use our advanced search conveniently located for you at the top of the web page. Here, you can customize your search to find the home you are looking for with the right size and property type. Begin your search today.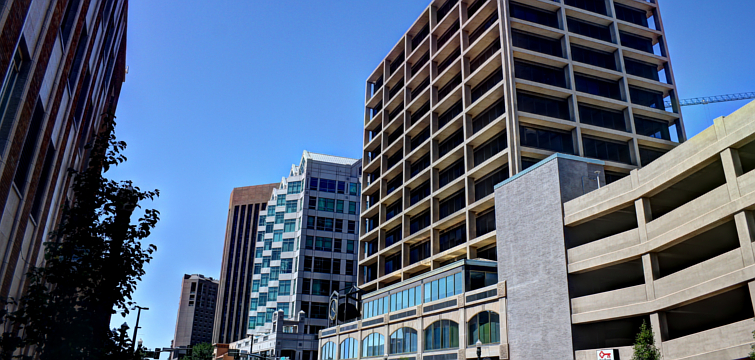 To make your search more convenient, sign up for a free account to add to the personalization of your search. You will be allowed to modify your search and save listings that interest you. Also, you will get access to detailed, extensive, and exclusive information on every one of the listings.
BOISE REAL ESTATE
Real estate in Boise is quite successful with an array of choices for property. These properties come with many different prices with a range from under $100k to over a million. Boise properties are known for being affordable with the average price fluctuating around $300k. In May 2014, the mean price of a Boise home was $296,445. Within this price, there is a large amount of styles available.
Townhouse
One common type of home in the more urban parts of Boise is the town house, a style invented for cities to maximize square footage, materials, and time. Townhouses are very practical and will most likely be less expensive. However, some people prefer unattached housing units, because they do not like sharing walls and having a limited yard space. However, townhouses still retain popularity, and some of the historical homes in Boise are townhouses.
Modern
A modern home generally has practical architecture with an emphasis on a layout in the organic style, having a focus on geometric lines. Modern homes are energy efficient with windows to connect the indoors and the outdoors. Some modern homes will even have skylights. As well as being built practically, a modern home will have a touch of charm. Many modern homes are personalized when built and therefore have a unique design.
BOISE REGIONS
Boise, Idaho is separated into regions. Learn about the different regions to know where to look for your new Boise home.
Northwest Boise is located just North of the city center, East of Eagle, and West of downtown Boise. Right next to the Boise Foothills, Northwest Boise is close to outdoor Idaho. The Boise foothills have many hiking and biking trails including the popular Table Rock trail and Camel Back Park.
Southeast Boise is right along the Boise River so residents of Southeast Boise have close access to the many activities that come with the river such as fishing, floating the river, and swimming. They also are close to Ivywild Park, Julia Davis Park, and Barber Park. Southeast real estate has many new homes and opportunities for new construction.
The North End is on the outskirts of downtown Boise. The landscaping on the North End is beautiful with tree-lined streets. Part of the North End is Historic Boise with streets with homes on the historical register, including Harrison Boulevard. Residents of the North End enjoy being close to Hyde Park with is a great place to get outdoors.
The West Bench is on the border of Meridian with major streets being Fairview, Cole, and Milwaukee. The Boise Towne Square Mall is the largest mall in Idaho and is right next to the West Bench. West Bench is also close to Winstead Park- open to the public.
Downtown Boise is between the North End and Southeast Boise. As the center of Boise, it is the most populous part of the city. Consider living in Downtown Boise if you want the faster paced city life with available shopping and culture. If you are in the downtown district, visit the Boise Art Museum, Egyptian Theater, or Idaho State Historical Museum.
BOISE RECREATION
Sports
Boise is home to the Boise State Broncos, a popular football team with hundreds of fans. As a national ranking American college football team, this blue and orange team has shown their fame throughout the United States. Football isn't the only popular sport in Idaho, however. Many Boise residents are also fans of the Boise Hawks, a minor league baseball team, and the Idaho Steelheads, a popular hockey team.
Music
A city with a strong musical identity, Boise is home to the Boise Philharmonic, which has brought music to Idaho since the 1960's. This esteemed musical ensemble is made up of professional musicians from establishments such as the San Francisco Conservatory and Julliard. Community Choirs are also a part of Boise's musical identity. Cantus Youth Choirs and the Common Ground Community Chorus, for example, allow Boise residents to not only listen to music but also join in creating music with them.
Art
If you are a visual art person, there are plenty of opportunities in Boise to associate with your passion. Popular collections of art include the Visual Arts Collective, the Boise Art Museum, and the Boise Visual Artists. Downtown Boise itself is a collection of art with popular street art in areas such as Freak Alley where professional artists come from all over the North West to add to the art in that area.
Nature
One of the perks of living in Boise is being able to get outdoors into the mountains. Many Boise residents will leave town for a weekend to go camping in popular campgrounds like Trout Creek campground and Peace Valley. Another popular activity is hiking in places like the Boise Foothills, which has several hiking trails. Or, there are quite a few biking trails around Boise including Watchman and Spring Valley Creek. Fishing is also a favorite in the Boise River or nearby ponds in local parks. In the mountains, there is a copious amount of creeks and lakes to go fishing in as well.
Living in Boise ID could enrich your life. Start your search for a Boise home right no
Boise Idaho
Finding a home in Boise is made simple with our comprehensive home search. Find potential homes in Idaho's capital city by standard needs like price, the number of bedrooms, and square footage, as well as features like the age of the home, its time on the market, and whether or not it is bank owned. Finding a home can be fun, and there are several ways to do it. The Boise Parade of Homes is one of several enjoyable ways to find what you are looking for.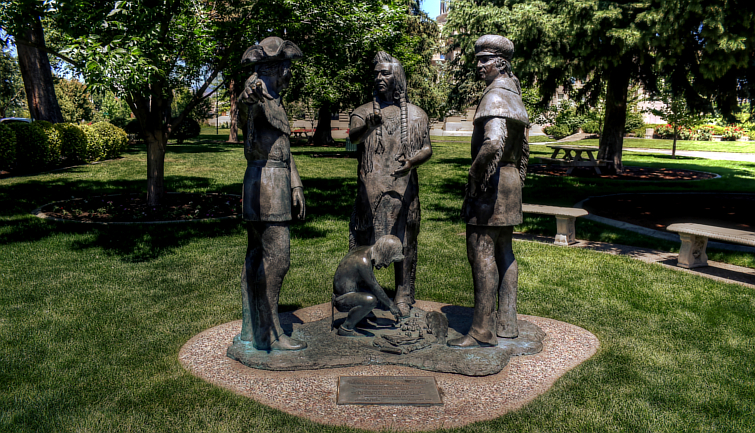 Boise enjoys a rich history in its one hundred and eighty years of existence. Fort Boise was established in 1834 by British fur traders, which was located 40 miles from present day Boise Idaho, at the mouth of the Boise River. However, it was abandoned in 1854 because of frequent raids by local Native Americans. In spite of this threat, however, the United States built another fort nearby in response to the promise of gold in the near hills. Because of this and that the fort's location along the Oregon Trail, the population rapidly increased. After the gold rush, however, the population declined. The population only began to grow again in 1872 due to the construction of the territorial prison and the U.S. Assay office in the city.
Boise's capitol building was completed in 1886, and became the center of Idaho's activities when Idaho became a state in 1890. And in the early 1900's, Boise again rapidly increased in population. Several key innovations occurred around this time, including the usage of a district heating system powered by the natural gasses in Idaho (which is still in use today!) as well as the expansion of irrigation to and from the city.
Boise is a quickly advancing city, that since it's inception has only grown thanks to the wealthy of natural resources in the area. Consistently rated as one of America's most livable cities, this capital city is a
RECREATION
There are several public parks available for Boise Idaho residents. Boise's oldest park, Julia Davis Park, was founded in 1907. Julia Davis Park is thought to be the center of Boise's cultural identity. Julia Davis park was named after Julia Davis, a local hero lived in Boise in the 1862 to 1907. Julia Davis has over 43 acres of park. Connected to both beautiful water features as well as vast expanses greenery, the park hosts plenty of space for any sort of activity. The park has two reservable pavilions, public restrooms, and is connected to the Green Belt. Also connected to the park is a Rose Garden with vasts amount of beautiful roses that bloom in the summer. Julia Davis is even home to some of Boise's most popular attractions, including Zoo Boise and the Boise art museum.
Boise continues to grow with new developments for public entertainment. Jack's Urban Meeting Place, or JUMP, is a public works project meant to honor local billionaire, J.R. Simplot. Simplot was the founder of the Simplot agricultural business. JUMP will be a six story community center with a museum, performance hall, art rooms, park, and multi-story parks. Slated to be finished in 2015, JUMP is just one more example of Boise's continued growth and advancement.
CULTURE
Visual Art
Boise has a strong global identity, thanks to the public art programs that are so important to the city. For example, the Boise Art Museum, or BAM, has displayed hundreds of thousands of pieces since it's creation in 1937. An AAM (American Association of Museums) certified facility, the Boise Art Museum displays twenty exhibits of countless art pieces every year from all over the world. But there are other sorts of museums in Boise - one of which is Freak Alley. Situated in a Boise alleyway, Freak Alley is a display of street art by artists from all over the Northwest of the United States. Every two years, new paintings are created.
Performing art
Besides visual art, there are plenty of options for Boise reside to take advantage of the performing arts as well. One of the most prominent examples of performing arts is the Boise Philharmonic Symphony, a nationally touring group which both entertains and educates people about chamber orchestral music. Furthermore, there are choirs based in Boise, including the Boise Philharmonic Choir, the Cantus Youth Choirs, and the Boise Intergenerational Chorus . The dramatic arts are also popular in Boise. The Idaho Shakespeare Festival is a repertory theater group that displays major shows during the summer months and offers educational opportunities year round.
GETTING OUTDOORS
Many residents of Boise enjoy going outdoors and enjoying nature. There are several places around Boise to enjoy Idaho's environment, for whatever amount of time you have available. For just a few hours outdoors, you can hike in the Boise Foothill, exploring Table Rock, just behind the Old Idaho State Penitentiary, or Camel's Back Park. Or you could walk or bike along the Boise Green Belt. With 20 miles of a paved trail along the Boise River, you can get outdoors and enjoy nature without having to get too dirty.
If you would prefer to go camping in the mountains for a few days, there is plenty of opportunity for that as well. There are many camping sites not too far from Boise Idaho. One favorite location is near Sagehen Reservoir, which has many different campsites, hiking trails, and fishing opportunities.
SURROUNDING AREAS
Boise has many listings on its MLS. Likewise, there are several communities that surround Boise Idaho. These communities include Meridian, Eagle, and Nampa- just to name a few. So, living in Boise Idaho does not limit you to what Boise has to offer...though it does offer a lot! You can take advantage of Boise as well as the surrounding communities. Boise Idaho has a lot to offer its residents, including culture, history, and recreation. Look into Boise Idaho as a community of choice when you look for your new Idaho home.
Boise Idaho Homes for Sale
There are many reasons to look into Boise Idaho homes for sale. As the central city in the Treasure Valley, an area which alone holds 40% of Idaho's population, Boise has lots of activity within the city limits and several locations in the area for recreation and business. With numerous real estate options, look into Boise real estate to find your new home today...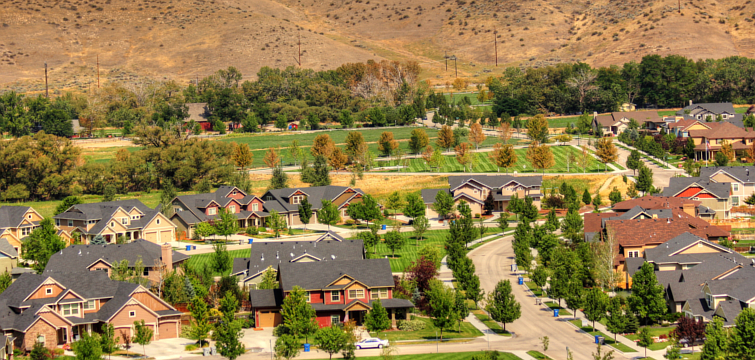 BOISE REAL ESTATE
Boise Idaho homes for sale are built with high quality and fine architecture - but not with a high price tag! Boise homes are affordable with a moderate cost of living, which may fluctuate from year to year but nonetheless remains steadily below average. In fact, Boise was ranked 34 out of the 100 most affordable cities in the United State. As well as being classified as financially feasible, Boise is a great place to live, and it was featured in a 2014 issue of Time Magazine under the header "Solutions for America" as "Getting it Right."
The average cost of Boise real estate will alter as listings are posted and sold regularly. With thousands of listings on Boise MLS, homes will range from under $100,000 to over $1,000,000. However, the average listing price is expected to fluctuate around $300,000.
BOISE HOMES
Homes come in many styles on the real estate market. Boise homes are no different, so learn about the styles to discover what is best for you.
Contemporary Homes
Most Contemporary homes will have an organic layout with a focus on geometric lines. They will often channel connecting the indoor and outdoor spaces together and will most likely have windows placed to let in natural light. Consequently, there will also often be skylights in the structure. The natural light accents the open layout in the home and creates a strong sense of movement.
Townhouse
The town house was invented for cities with high population growth. In order to create efficient, fast building homes, a townhouse will generally not take a lot of space in width and will normally have a wall or walls connected amongst homes. At a time of advanced growth in Boise, town homes became quite popular.
Log Homes
The log home, originally used as a for practicality, is seen as a cozy home, mostly with vacation or recreational values. Boise residents will not live in a log home but rather have it as a getaway - by a lakeside or in the mountains. Most cabins will promote the rustic style of the mountains, with decorations from the outdoors brought indoors.
NEIGHBORHOODS IN BOISE
Neighborhoods will often feature similar homes in color and in style to other homes in the subdivision. This is in no way a comprehensive list, as there are plenty of other neighborhoods in the Boise city limits.
Each neighborhood has a quality that brings people to live there. In order to find the right one for you, you should know a snippet about some of the neighborhoods around the Boise area.
Somerset Village
Somerset Village is a charming neighborhood with an excellent community. Only being a few minutes away from downtown Boise, Somerset Village residents can access the amenities that comes from a city life. In the neighborhood itself, there are amenities like the neighborhood clubhouse and pool.
Schmelzer
Located in the Southeast section of Boise, Idaho, Schmelzer is just enough away from downtown to have a quiet neighborhood but close enough to not miss out all that Boise has to offer. There are many new homes in Schmelzer with modern floor plans and high energy efficiency. All of the homes are beautifully designed, both on the interior and the exterior.
Edgewater Estates
This subdivision,located in Northwest Boise, is a gated community with premier new home options. The neighborhood is desirable for not only the architecturally sound homes but the strategic location. Edgewater Estates is close enough to the Boise River to enjoy fishing, swimming, and floating, without being too close to worry about floods from rainfall.
WHY BOISE
Boise, Idaho is the capital and the most populous city in the state. Boise residents can love the rush of city living but still can enjoy a quieter life from a small town community, as well as getting outdoors in local areas such as the Boise River Greenbelt and the near-by Boise foothills.
In Boise itself, there are many parks to get outdoors like the popular Julia Davis or Ann Morrison. For longer trips, residents of Boise will take travel to the mountains for a weekend or longer camping trip.
In the winter, there are opportunities to use the slopes on the mountains in ski resorts like Bogus Basin where you can go for a day of skiing, snowboarding, snowshoeing, or snow-tubing.
In the Boise community, there are several ways to enjoy a city life. Downtown Boise are high end shopping centers like the Boise mall, small shops, and high end restaurants for fine dining. Boise downtown will normally be bustling with activity and energy.
SEARCH FOR BOISE IDAHO HOMES
Sign up for a free account on our website for exclusive information on each Idaho listing, including Eagle Idaho homes for sale. To make the process more efficient, there are real estate agents on this website that will help you with both your home search and transactions within the buying process. These experienced Realtors have knowledge and skills in not only the real estate industry but the surrounding area.
Start your search through Boise Idaho for sale in order to find your new Idaho homes. Other real estate opportunities in the Boise Metropolitan area are Meridian, Eagle, Star, and Kuna. You can look into these cities as well. To begin your search, simply use our advanced search tool and plug in your specifications to find listings that match you. Begin your home search today.
Boise Idaho Real Estate
When looking for your perfect home, there are many aspects that you know you want in your new house. Something to not overlook when searching for your perfect home, however, is where you want your perfect home. One location that offers something to almost anyone is Boise. Start your search through Boise's listings today.
Search Boise, Idaho
There are many ways to search for your perfect home in the Boise Idaho Real Estate market. Use this website to make your customized search in order to find the best home for you. Many Boise homes are listed with quality and quantity Boise MLS listings. You will be able to find not only the perfect home for you but the perfect location as well.
Boise Neighborhoods
There are great neighborhoods in Boise Idaho Real Estate listings. Each one has a certain personality in the people who live in them as well as the architecture that is prominent. Many neighborhoods are structured around an idea or a theme. Additionally, some have commodities that are available to those who are part of the community. In Boise, for example, there is the Red Feather subdivisions that has a community pool, clubhouse, park, and even a basketball court. When you are searching for a Boise house for sale, consider which neighborhood would best fit you. Interested in down town living? Check out available condos in Boise.
Variety
Another benefit in buying Boise Real Estate is the variety of places to visit. If you are a city person, you can simply take a walk downtown Boise in order to feel like you are in a big city. There are several stores for window shopping as well as cool art displayed throughout the streets. On the other hand, Boise also has quick access for a peaceful afternoon in nature, such as the Boise Greenbelt. The Greenbelt, for the most part, follows the Boise river and is surrounded by trees and other nature elements. Though you do not leave the city of Boise, you can still have and experience nature. Finally, if you feel like seeing more historic architectures, you can take a drive or a stroll down old Boise. There are many historic houses that are still in good quality that show the history of Boise and what it used to be like for the people that once lived here.
Surrounding Cities
Another reason to look into Boise Idaho Real Estate is that it is close to other cities so you don't have a limit to just Boise. Surrounding cities to Boise include Meridian, Middleton, Kuna, Nampa, and Eagle. All are great places to live. Each city is connected with the other cities in both location and lifestyles. Though each city has a specific personality and stereotypes, Boise is the focal point which brings them all together.
Areas Around Boise
Foothills
One area that is really close to Boise is the foothills, with hiking trails and parks to enjoy. Table Rock, for example is a favorite of residents in Boise. This hiking trail attracts people to it to for great exercise and adventure. There is nothing like hiking up a trail to the top of a hill that overlooks the place you live. At the top of Table Rock, you can see not only Boise but much of the Treasure Valley as well. The best gratification of hiking to Table Rock is being able to enjoy the vast view of the valley below. The most beautiful time to enjoy this view is at sunset when the bright light shines on everything you see the the many colors blend into the horizon over the mountains in the distance. If you want to enjoy the view but not hike, there is a road you could take to the top instead.
Another place to visit in the foothills is Camel's Back Park. Located at the North End of Boise, the park is a great place to spend the afternoon. There are tennis courts, large grassy fields, picnic areas, and a playground. The park is also near the many other areas in the foothills that you could visit.
Parks
Parks are an integral part of the Boise community. With nature parks such as the Rose Garden with various species and colors of flowers, to acres of grassy landscaping like Ann Morrison, one of Boise's Parks can become your favorite. Another such park is Julia Davis park that includes some of Boise's amenities including the Boise Discovery Center, Boise Art Museum, Zoo Boise, Idaho State Historical Museum. Or, Albertsons park is also a Boise favorite, with the beautiful landscaping and fishing ponds.
Activities
Another reason to look into Boise Idaho Real Estate is the activities that you can do if you live in Boise. This includes camping, river rafting, fishing, hiking, spelunking, and much more. If you are an outdoor person then Idaho is definitely the place for you. If you aren't an outdoor person, however, Boise's city features might still appeal to you. The Boise Mall, for example, is an excellent major retail shopping center. There are cool stores in the Boise Mall, as well as local specialty stores downtown that are a great place to shop. Boise definitely brings the best of both worlds. Real Estate in Boise Idaho is just the beginning... folks moving to the area find a home, a great lifestyle, and pleasant surroundings.
Knowing what you want in your home is very important when you search for a house. But no matter what your dream home is, you should consider the location to be of importance. One place to definitely consider looking into is Boise Real Estate. If you look enough you will find the perfect place to live with almost everything that you dream about. Look in Boise Homes to find your perfect home for you.
Boise Real Estate Listings
There are so many homes in Boise which can be found today with our advanced real estate search engine. Try finding a home based on your preferences like price, square footage, location, type of purchase, age, school district, and others! Begin looking for your new home today.
Boise Real Estate
East End
The East End, like much of the rest of Boise, was first built in 1890. This area developed into a series of residential subdivisions, consisting of mostly single family homes. This district had the most rapid growth from 1910 to 1940, and it eventually grew to spread over thirty nine blocks.
Architecturally, twenty-nine percent of the homes in this district are in the Craftsman bungalow style. Other styles that are prominent in this area include Queen Anne Cottages, American Foursquare, and a few Mission Revival designs. These styles of homes are scattered through the area, making the district diverse in the exteriors of the home.
North End
Known as Boise's first suburban development, the North End is historically significant to the area. The first neighborhood in this area was platted in 1878, which was only a few blocks between Ninth Street and Thirteenth Street -- from Resseguie to Fort Street. Thirteen years after being established, a race for the land in this area began as speculators rapidly purchased the land here. This began a building boom that lasted 25 years.
Homes in the North End area are predominantly modestly sized bungalows.
Hays Street
The Hays Street Historic District was massively developed during the beginning of the twentieth century, the majority of which still stand today. However, as the years passed, several homes were converted into offices or demolished for parking lots. It spans an area of just under twenty-two blocks, located in the northern half of the Original Boise Townsite.
Currently, this district has a mix of land uses, including residential multi-family homes as well as offices. Historical landmarks are still present including the Queen Anne architectural style, as well as Colonial Revival, Craftsman, and Minimal Traditional.
Warm Springs Avenue
The Kelly Hot Spring was the inspiration behind the name of Warm Springs Avenue. A natural mineral spring, the water was utilized for both public and private uses in the area. This marks one of the first major usages of geothermal water in city waterworks. Because of this and the present of stately homes, Warm Springs was considered by the city as the most historically important local district. Today, Warms Springs Avenue still has grand homes with various styles in architecture.
Harrison Boulevard
A year after Idaho became a state in 1890, President Benjamin Harrison visited the fifth state he had signed into the Union. As an extension of appreciation, 17th Street was renamed to Harrison Boulevard. Because of this new association with the President, Harrison Boulevard and it's surrounding area became a very popular subdivision. Harrison eventually became one of the most innovated streets in the capital, being dubbed the "model road" by the City Engineer in 1916. This was due to the median parkway and street lights that were added to the road.
Excellent, stately homes were built in Harrison Boulevard, which accent the rolling natural terrain of the Foothills that crown the area. This is one of the most picturesque historical neighborhoods in Boise.
Present Boise Real Estate
Today, Idaho's capital has many subdivisions and neighborhoods that contribute to Boise real estate listings. The largest neighborhoods, in order of population include:
Boise continues to grow! Local real estate potential is constantly being developed as the city develops new residential subdivisions for incoming home buyers. Whether you prefer to purchase a property by owner, build a custom home, purchase a foreclosure, or buy into brand new homes, look into the Boise Idaho houses for sale. There are many different home plans and styles available on the market. Be sure to check out nearby communities such as Meridian real estate and Eagle real estate for additional listings.
Boise is one of the most livable cities in America, based on numerous polls and lists in national media. For example, a recent Time Magazine featured Boise in the issue "Solutions for America," considering Boise as "Getting it Right." Additionally, it was ranked 34 out of the hundred most affordable cities in the United States. Look into buying a home for sale in Boise real estate listings today.
http://pds.cityofboise.org/planning/hp/districts/
Boise Real Estate MLS
Interested in finding Boise real estate MLS? Get instant access to the Boise Multiple Listing Service and the homes that they have available. Start looking today…
Boise Real Estate
When looking to buy a home, it is just as important to consider the neighborhood as well as the house itself. Research the neighborhoods in Boise, which could be specifically suited for custom, spec, or brand new homes. Knowing this could help you find the best neighborhood for you.
Newer neighborhoods in Boise include Carlton Bay, Edgewater Estates, Brookdale Meadows, and Englefield Green. If you would rather have a historical home, look into the East End or Hays Street for property listings. On the other hand, the West Bench and Veterans Park are both eclectic mixes of both older and newer styles. For more information about Boise neighborhoods, visit BOISE REAL ESTATE LISTINGS.
Why move to Boise?
Boise is the center of life in the Treasure Valley, containing 13% of Idaho's population and the recipient of several awards for its livability. In recent years, Boise was ranked fourth out of the Top 10 Downtowns in America in "Livability.com." It was number eight in 10 Best Places to Live in the United States, and in "Women's Health/ Men's Health," Boise was ranked as the fifth most in Healthiest Cities.
One benefit to living in Boise is its joint-identity of big city bustle and small town charm. As some say, Boise life contains both high-end shopping and dining, as well as muddy hiking boots and camper trailers.
For a shopping experience, Downtown Boise is full of activity with privately owned shops that line the center of town as well as some chain stores. It is also the home of the largest mall in Idaho, the Boise Towne Square Mall, which has over 180 stores.
If you would rather spend time outdoors, visit one of Boise public parks. Julia Davis is a 43 acre park which was donated to the city of Boise in 1907. The park is more than just grass and trees, however. It is a gathering place where many community events are held annually. Furthermore, this park is home to some of Boise's most popular venues, like the Zoo Boise, the Idaho State Historical Museum, and the Boise Greenbelt.
Other parks in Boise include Ann Morrison Park, which is 41 acres across with a paved pathway and pond, and Albertson's Park, known for its beautiful landscaping. These public areas are favored by local citizens and those of surrounding areas, as are the lesser developed parks, like the trails around Table Rock north of Boise.
There is no limit to outdoor fun in Idaho! In the summer, many Boise residents spend time enjoying the rivers in the area. Leisurely floaters can be found relaxing down the Boise River. For those who want to try harder rapids, they go down the South Fork of the Salmon River or the Payette River at the North Fork.
Some people who live in Boise want to spend more than a day outdoors. It's a good thing there are over 70 campgrounds in the Boise National Forest, with RV, water, camper, cabins, and good, old-fashioned camping choice available. Recreation in these campgrounds include biking, fishing, hiking, and water activities, to name a few.
Winter is incredible in Idaho, and there are still ways to enjoy the outdoors. Bogus Basin, for example, is a popular ski resort with skiing, snowboarding, and snow-tubing.
Surrounding Communities
Living in Boise means more than just being part of Boise. The Boise Metropolitan area encompasses other cities including Meridian, Eagle, Kuna, Star, Caldwell, and Middleton. Still part of the Boise community, these cities also have viable real estate options on the MLS. Look for your new Idaho home today with some of the homes in the Boise Real Estate MLS. You can use the Boise Real Estate MLS to check out neighboring communities homes and properties like Eagle real estate.
What is MLS?
The MLS is a tool used for realtors around the valley. This Multiple Listing Service allows real estate agents to list properties for sale with details about each property. The MLS is then available for realtors to use to help their clients. If their client is a buyer than the MLS will help them find a home according to their wants and needs. On the other hand, if their client is a seller than the realtor will input their property onto the MLS, thus marketing the home and making it available for buyers to see.
How can YOU use MLS?
Our website allows you to search through all of Idaho's listings with almost any specification you might have. You can search with the traditional features such as size, price, MLS number, area, and subdivision. But we also have an innovated polygon mapping search, which allows you to literally draw an area on a map where you want to find a home. Furthermore, our site connects with the MLS almost every thirty minutes so you will have the newest listings on the market.
Once you find a listing that interests you, our site gives you the information you need about the home. You will get information on each property including all of the amenities, the size of the property, designs of the house, and information about the area. You can also get a virtual tour of the house with both interior and exterior photos.
Boise RealEstate
Are you looking for Boise real estate? Sort Boise home listings with an advanced search to find real estate according to size, area, neighborhood, property features, MLS number, school boundaries, and more. Start your search of Boise real estate today…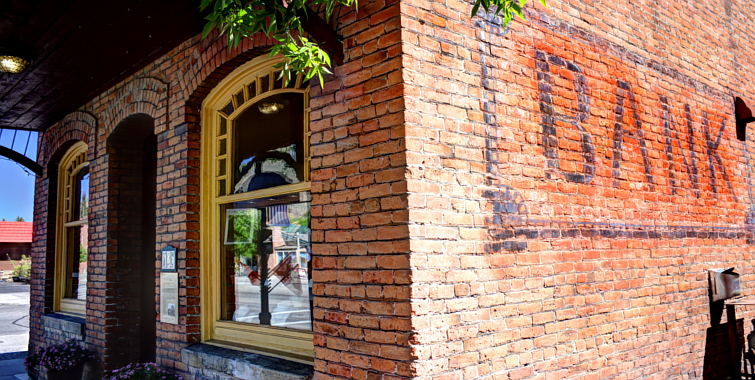 Idaho is known for its affordable homes all across the state - and Boise is no exception! In fact, Boise was ranked 34 out of the 100 most affordable cities in the United States. In order to learn more about the average cost of a home in Boise's, as well as the prices of the highest and lowest listing, and total amount of listings, visit Boise's community page.
Neighborhoods in Southeast Boise
Southeast Boise is conveniently close to the Boise River and not too far away from Downtown Boise. Also, this area not too far from Boise's Parks including Barber Park, Julia Davis Park, and Ivywild Park.
Pier Pointe
Pier Pointe neighborhood is located next to Parkcenter Boulevard, near the center of Southeast Boise. Only a few minutes away from this charming neighborhood is the Bown Crossing Market Place, which has local restaurants and stores. Residents don't need to go too far to play outdoors, either - Pier Point is located near to the Boise Greenbelt and Barber Park.
Homes in Pier Pointe have a variety of architectural designs - which is no surprise, since this neighborhood was developed between 1984 and 2012! However, common features of the homes in this neighborhood include a fenced backyard and a front porch. There are over 200 homes in Pier Pointe, with the average lot size of 0.18 acres. The square footage of these homes will most likely be between 1,300 to 2,640 square feet.
Silverado
Silverado is in Southeast Boise, close to East Gowen Road. Generally larger than homes in neighboring neighborhoods, Silverado houses have about 1,500 to 4,000 square feet that usually include hardwood floors. The neighborhood includes a community swimming pool, walking paths, tennis courts, and a recreational center.
Silverado is only a mile or so away from the Idaho IceWorld, a skating rink in the area that often hosts hockey games. And practically right out of Silverado's backdoor is the Simplot Sports Complex, a large outdoor field that spans 161 acres.
Neighborhoods in Northwest Boise
Northwest Boise is West of Downtown Boise and just North of the city center. This area consists largely of single family homes, both older and newer in age. This part of Boise is particularly known for being in close proximity to the Boise Foothills, small local mountains with premiere hiking and biking trails.
Hidden Springs
Hidden Springs is near State Street, North Gary Lane, and West Hill Road. To some, Hidden Springs is more of a community than just a neighborhood, with a local cafe and post office. Amenities in this neighborhood include two pools, a community park, tennis and sand volleyball courts and even a community garden.
Hidden Springs has over a thousand homes in the community. They're usually between 0.1 to 1.88 acres and contain 2,500 to 4,000 square foot structures. These homes are built as high quality, energy-efficient dwellings meant to last.
Avimor
Avimor is about 15 miles West of Downtown Boise, and is more secluded from the rush of the city. It is located alongside the Boise Foothills, allowing residents access to acres of open land - right outside their backdoors!
Avimor home lots are approximately 0.125 acres to 0.25 acres, and have floor plants that vary between 1,000 to nearly 3,800 square feet. However, homes in Avimor are built around a community called Village One, which includes a 12,000 square foot community building, an amphitheater, sports fields, and playgrounds.
Other Boise Neighborhoods
West Bench
The West Bench is next to the major streets Fairview, Milwaukee, and Cole. Residents of this area enjoy visiting the Boise Towne Square Mall for shopping or Winstead Park to spend time outdoors. West Bench is within one mile of many entertainment and shopping areas, most of which can be accessed by some of the paved pathways that wind through the neighborhood.
There are over 28,500 homes in the West Bench, and is one of the largest neighborhoods in Boise. Just over half of these are single-family homes; the other homes are multi-family and residential income properties.
North End
The North End is just outside of Downtown Boise, and one of the first neighborhoods to be developed during Boise's early population booms. In fact, many of the homes here are listed under the National Register for Historic Places, especially on streets like Harrison Boulevard.
Thanks to a building boom that lasted nearly 25 years in the early twentieth century, homes in the North End consist of single family homes, bungalows, and some townhouses. Living in this area means you are only a few minutes from Downtown Boise's excellent shopping and dining locations.
Nearby Eagle provides residents with an extension of the Boise greenbelt. It also provides residents with outdoor recreation, shopping, and a plethora of restaurants. If you are looking for more spacious lots, with a little more driving, check out homes for sale in Eagle.
When looking into Boise Real Estate, consider the neighborhood in which you want to find your new home. By utilizing our advanced search, you can narrow down results by area or neighborhood. With our interactive map feature, you can even draw out the area you would like to look for listings in. It has never been easier to find your next home!
Boise Homes for Sale
If you are searching for Boise homes for sale, you've come to the right site! Use our powerful search tool to quickly find your new home. Begin your home search today with options to sort by neighborhood, price, area, beds/baths, address, or MLS number.
BOISE HOMES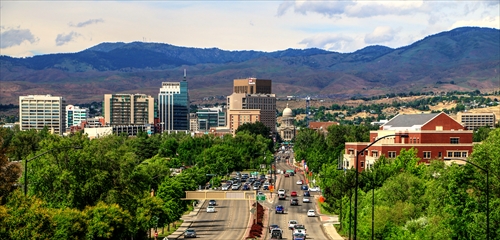 Homes for sale in Boise include new construction homes, resale homes, foreclosures, condos, spec homes, and acreage properties, just to name a few. These homes have a vast price range from under $100,000 to over $1,000,000. The lowest price was $15,000 and the highest price $5,500,000, with an average price of $296,445, in May 2014.
SEARCH THROUGH BOISE MLS
With our abundant options, it might be hard to find the home you are looking for, but by using the advanced search tool on this website, you will be able to navigate your way through the MLS listings quickly and efficiently. There are numerous ways to narrow down your search and find your home including price, acreage, square feet, and number of rooms. Also choose a listing type from Boise New Construction, Boise New Listings, Boise Acreage, and Boise New Homes. There are plenty of methods through which you can find your ideal houses in Boise Idaho.
Another way to begin your search is to investigate locations and regions in Boise. There are a few areas to look for homes for sale in Boise Idaho to look for your new home, including Northwest Boise, Southeast Boise, the West Bench, the North End, and Downtown Boise.
BOISE REGIONS
Northwest Boise is next to the Boise Foothills, just Northwest of the city center. The Southern corridor State Street is East of Eagle, Idaho and West of Downtown Boise. Living in this area of Boise gives you quick access to the Boise Foothills and the Greenbelt, a paved pathway along the Boise River. If you want to be close to nature but not too far from urban society, the Northwest area might be for you.
Southeast Boise is not too far from Downtown Boise with various shops, fine dining, and recreational activities. This area is in close proximity with the Boise River and therefore has quick access to Boise's Greenbelt as well. Also, living in Southeast Boise puts you conveniently close to Ivywild Park, Barber Park, and Julia Davis Park. Over the years, real estate in Southeast has thrived with many new homes being built, including higher priced homes and waterfront property neighborhoods.
The West Bench borders of Meridian, having the major thoroughfares Cole Road, Northview, Fairview Road, and Milwaukee. This places it near the Boise Towne Square Mall, the largest mall in Idaho. Also incorporating West Bench is Winstead Park, where there are many new and old homes for sale.
The North End of Boise is just on the outskirts of Downtown Boise. In close proximity to the North End is Hyde Park- a great place to spend an afternoon with restaurants and local businesses. The North End of Boise has beautiful landscaping with tree-lined streets, including Harrison Boulevard, with quaint Boise homes for sale that are on the Boise historical register.
Downtown Boise is located between the North End, Southeast Boise, and the Depot Bench. If you want the city life, consider living in downtown Boise. There are several high-rises, quaint shops, fine restaurants, and most of all, the capitol building. For entertainment, Downtown Boise has the Egyptian Theater, Idaho State Historical Museum, Boise Art Museum, and Century Link Arena. For outdoor recreation, residents include including Julia Davis Park and Ann Morrison. All of Boise's residents can enjoy Downtown, no matter the area they live in.
SURROUNDING COMMUNITIES
There are many cities in the Boise Metropolitan area, adding to its charm with more exceptional places with Boise Idaho homes for sale. Some of these communities include Eagle, Meridian, Nampa, Caldwell, Kuna, Middleton, and Star. Each city has different personalities but all have the beautiful atmosphere of an Idaho life.
WHY LIVE IN BOISE?
In 2014, Time magazine listed Boise, Idaho as the #1 in the section "Solutions for America" under the header "Getting it right." Additionally, Boise has been consistently cited in other publications such as Forbes, Fortune and Sunset for its distinct quality of life. Boise is a beautiful city with an extremely low crime rate and charming neighborhoods. It has been recognized on several Top Ten Lists for its quality, business, urban environment, and security. Enjoy our powerful site features for your searching of houses for sale in Boise Idaho!