You Can Do Anything in Yellowstone National Park
Posted by Hughes Group Blog Team on Monday, July 13, 2015 at 1:35 PM
By Hughes Group Blog Team / July 13, 2015
Comment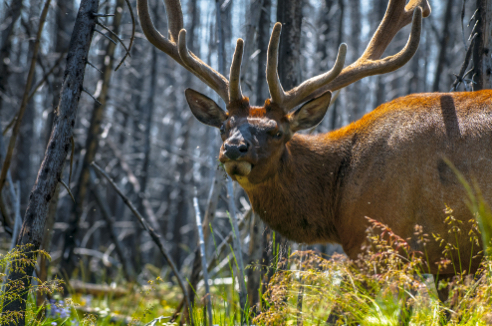 Living in Idaho provides you with plenty of opportunities to head outside and enjoy the great outdoors. Sometimes, you don't even have to leave the city to do so. Even though Idaho itself has plenty to offer in the way of state parks, national parks, and more, you'd be really missing out if you never went to visit Yellowstone National Park. The park is an incredible place to visit, especially if you love exploring hot springs and watching geysers, like Old Faithful, erupt in a spectacular fashion.
You don't have to enjoy sightseeing with hundreds of other people to find something you like doing at Yellowstone National Park, however. The park is full of great opportunities for you to enjoy. Odds are, you'll be able to find anything that you could possibly want to do within the park.
Things to Do in Yellowstone
While you always have the option of sightseeing from your car, or taking the many boardwalks to view the incredible attractions and features of Yellowstone, you aren't limited by sticking to the road. There's a lot that you can do, from boating on Yellowstone Lake, exploring the backcountry, or touring the park..
Backcountry Exploring and Camping
There are over 300 backcountry campsites where you can spend the night out in nature, with nothing but the starry sky above. You can spend your days exploring around the park, and at night, enjoy a nice campfire (in designated areas) as you think back over your day and plan what to do to tomorrow. You can make reservations for campsites, but reservations aren't required. You will have to pick up your permit in person, and requests for reservations can only be done through mail, fax, or in person.
Boating
While there are restrictions, you can boat on most of Yellowstone Lake and Lewis Lake. The other lakes allow only non-motorized boats, and there's only one river, the Lewis River channel, that's open to non-motorized boats only. Boats are available to rent at Yellowstone Lake, and you'll also find outfitters for guided boat trips and fishing trips.
Fishing
Fishing has been a big draw for visitors in Yellowstone for over one hundred years, and it still plays an important role today. There are regulations and restrictions to be aware of. Before planning your fishing trip, be sure to check out the season and regulations.
Horseback Riding
Take a ride around Yellowstone on horseback. Xanterra Parks and Resorts offers rides up to two hours, or you can even take a wagon ride to a steak dinner. Backcountry trips are also available. You can bring your own horses into Yellowstone, but you'll want to check online for information.
Picnicking
What trip to Yellowstone would be complete without eating outside in the beautiful park? There are picnic areas all over the park, and they all have tables. Most have restroom facilities available. Camping is not allowed at any of the picnic areas. Some areas have fire grates, where you can have a wood burning fire. Otherwise, you are allowed to use camp stoves and self-contained charcoal grills.
Wildlife Viewing
Don't forget about the wildlife that you'll be able to see. The various animals that live in Yellowstone are just as famous as the geysers of the park, but you'll want to stay safe when you see a wild animal. Remember, they are wild. Don't get close. Most injuries happen because people were too close to the animals. Use your binoculars or camera. You'll be able to watch the animals, and you won't put yourself in danger. Always use the pullouts on the road so you don't block the road.
Source- http://www.nps.gov/yell/planyourvisit/things2do.htm