Winterize Your Idaho Home
Posted by Hughes Group Blog Team on Wednesday, October 21, 2020 at 2:12 PM
By Hughes Group Blog Team / October 21, 2020
Comment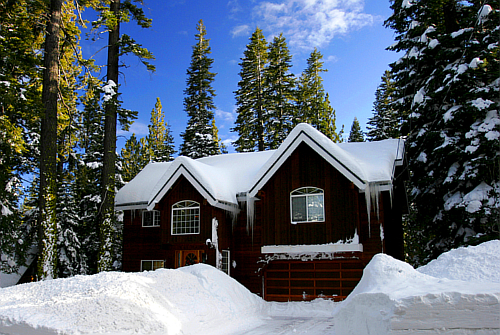 Idaho is one of the lucky places that experiences distinct four season weather with fairly temperate days and nights throughout the year. However, average winter temperatures do dip into the 30's and occasionally into the 20's overnight, so it's important to protect your Idaho home from the elements.
Keep your home in tip-top shape throughout the winter by beginning the job in autumn. One of the first things you should do is have your furnace inspected. It's important to ensure that your furnace is operational, energy efficient and of-course, safe. Have a HVAC professional come out and have a look. The repairman will clean the furnace, change the filter, check for leaks and unhealthy gases and ensure everything is operating as it should.
Getting Hands On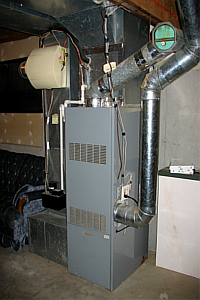 Like to do some things yourself? Change the filters regularly. It won't hurt to look at the filter after about 30 days to see if it needs changed. Also, stock up on filters during the warmer months of the year when you can find them at discount prices.
Once you've taken care of the furnace, inspect the exterior of your house, including doors and windows. Watch for crevice cracks and exposed entry points around pipes. If you find any, seal them up. Next, ensure your windows and doors are airtight. The last thing you want is your furnace blowing money through the cracks. If you have cracks in any window panes, replace them. If you have storm windows or doors in storage, bring them out and install them. You can also caulk around your windows in areas where you might feel a draft coming in. Idaho is no stranger to the occasional breeze, so you may also invest in some inexpensive weather stripping around the doors.
Is your Idaho home equipped with a fireplace? If so, it should be inspected thoroughly just as your furnace before its first use. Contact a professional chimney sweep to come in and clean out any creosote (a potential fire hazard) that may have built up. Next, inspect the damper and make sure it opens and closes as it should. Check the mortar between bricks for any cracks. Cracks have the potential to cause a fire if not fixed. In the process, watch for any birds or birds' nests and rodents. Put in a cap or screen to keep them out in the future.
Preventative Care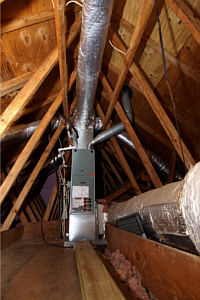 Now you're ready to move onto the roof. It's important to check out the roof and the gutters before winter sets in by looking for missing or loose shingles. Idaho does get the occasional hail storm, so look for any dents or small tears and holes. Check flashing to ensure water cannot get into your home and of course, clean out the gutters of any collected debris. It can also be very helpful to add in extra insulation to the attic to prevent warm air from escaping onto the roof.
Prevent plumbing freezes. In-so-doing, be sure you know where your water main is in the event you must shut it off. Start off by shutting off all garden hoses, insulating exposed plumbing pipes and drain the air conditioning pipes (if it has a water shut-off valve, turn it off). As you are turning off the water supply to the sprinklers, you need to use compressed air to blow out any water in the lines. Leaving your Idaho home for the winter? You must keep the furnace to no lower than 55 degrees.
Don't forget your Idaho home's foundation, crawl spaces and exterior areas. You'll start off by looking out for any cracks or holes. If you find any perpetrators, seal up the cracks with mortar or an expanding foam filler. Next, clear your foundation of any debris and vegetation to prevent molding. Seal up the tiniest of entry points, as mice are very crafty. Tightly close up crawlspace entrances and cellar doors.