Winter Traditions
Posted by Hughes Group Blog Team on Sunday, November 27, 2016 at 2:11 PM
By Hughes Group Blog Team / November 27, 2016
Comment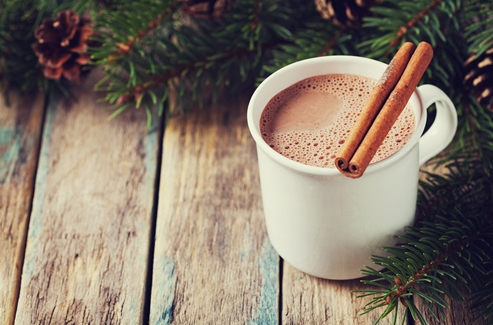 Winter is a magical time, especially here in the Treasure Valley. There is so much to do and so much to enjoy that it is hard not to have fun— which is one of the reasons that the Treasure Valley is so amazing. The outdoor winter activities, for example are so numerous that they are just about as abundant as the activities of other months of the year. This makes it attractive to people of all kinds.
Here in the Treasure Valley there are so many things that can be enjoyed that it is impossible to not form your own winter traditions. Here are a few to get you started, but don't stop with this list, dive in and add to it!
Hot Cocoa
For many, hot cocoa is a vital part of my winter traditions. In fact, it is more like a necessity. There is something about that warm sweet nectar that not only keeps you from freezing, but gladdens your belly at the same time. Of course, there are many options when it comes to hot cocoa, you can mix it up at home, swing by a coffee shop, or just buy it at a restaurant. However you get it though, you've got to take it with you on a trip downtown. There is something about sauntering down the streets of downtown Boise with a warm cup of hot cocoa in your hand that screams winter wonderland. You've got to try it.
However, if you don't want to go about outside, you can always enjoy your hot cocoa in the comfort of your own home. This is best when it is snowing outside so you can watch the beauty of the precipitate as it falls down to the earth. Hmm, nothing better. All you need now is a warm blanket and a good book.
Reading
Good books aren't hard to come by, there is a stack next to my bedside table that keeps growing higher and higher every day. There is a chance to knock it down a little however, during the winter months. Since the Treasure Valley can have some bone chilling weather during the winter months, there is no better time to curl up with a book and start reading. If you are at a loss of what to read, be sure to head down to one of the many branches of the library and see what they have to offer.
Sledding
You can never go wrong with sledding during the wintertime. There is nothing like taking a swift trip down a hill on a sled or toboggan (which can be bought at any local department store if you don't already have one). Some of the best places to go sledding in the Treasure Valley would have to be the hill at Camel's Back Park, The Hyatt Hidden Lakes Reserve, and, if you are willing to take a trip into the mountains, Grime's Creek near Idaho City.
If you want a more intense sledding adventure, you can always head up to Bogus Basin where they have a tubing hill next to the ski runs. This tubing hill isn't your standard everyday hill, it is a long run that even comes with a ski lift like machine that takes the tube back up for you. (All tubes must be rented from Bogus Basin and returned at the end of the visit).
Ice Skating
In town, there are several places to go ice skating, the most popular being the ice rink on the edge of town. This place allows for normal free skate as well as hockey for both novice players and advanced players as well. It is owned by the City of Boise so costs are kept to a minimum; they also offer skate rental for a decent price so that if you don't have a pair of your own, you can still have some fun!
If you are ok with a smaller rink the size of an average kitchen, then you can easily take a few laps while you take a break from shopping at the Village at Meridian. It is a seasonal ice rink, since it is located outside, and is used as a putting green during the other months.
Ice Fishing
Now, ice fishing isn't for everyone, but if you have never gone, you really need to try your hand at it. There are plenty of ways for Treasure Valley Residents to get involved with ice fishing, the only problem being that they have to travel an hour or so northward into the mountains to Lake Cascade. It is not a long trip, but if the roads aren't plowed it can be a bit slow going. Once you get up there though, it is a sight to behold.
Lake Cascade, and the Payette Lake that is only another hour north in McCall, are both beautiful in the winter. They are sheets of white in the middle of the green of the forests of the mountain range. They usually freeze thick enough every year to allow for ice fishing which makes them popular destinations that get visitors from all over.
These are but a few of the winter traditions that I participate in when the weather turns cold here in the Treasure Valley. There are many more out there, you just need to find them. Talk to one of our local agents to find out more awesome things to do here in the valley. You won't be disappointed.