Winter Photography
Posted by Hughes Group Blog Team on Wednesday, November 23, 2016 at 2:13 PM
By Hughes Group Blog Team / November 23, 2016
Comment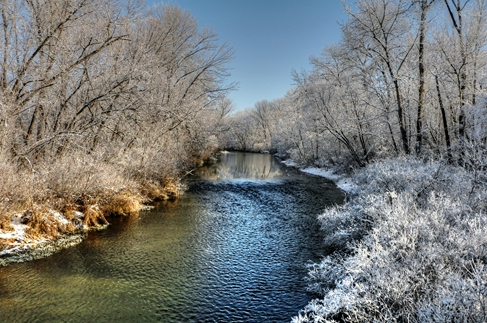 Photographers in the Treasure Valley during the winter months are like Bronco fans on game day-- full of uncontainable excitement. But why? You see, in the Treasure Valley there are many amazing places to take pictures already. For instance, there are picturesque mountains, forests, lakes, streams, and rivers nearby; there is also an aesthetic downtown area with architecture that will knock your socks off, but during the winter time these photo ops go from beautiful to breathtaking. The way the overcast Boise sky shades the frosting-like layer of snow that coats the entire valley is magical, turning even the simplest of scenes into a winter wonderland.
Some of the popular places to photograph here in the Treasure Valley would have to be downtown Boise, the Foothills (including Table Rock), Lucky Peak Reservoir, Eagle Island State Park, the Village at Meridian, and any number of the valley's city and community parks (particularly Kathryn Albertson Park and Julia Davis Park to name a few). All of these places are beautiful any time of year, but are more particularly beautiful with a fresh dusting of snow and frost.
One of the most popular spots to take photos of Boise is from the old Boise Depot that watches over the state capital. The depot is on the south end of Capitol Boulevard directly opposite the state capitol building. From the depot's elevated position, you can easily take both standard photos and time-lapse photos of the capitol, Capitol Boulevard, and all the skyscrapers, hotels, and stores that line the street.
This shot is awesome during the summer months, but it is also absolutely gorgeous during the winter. When the capitol grounds and the tops of the skyscrapers are covered in snow and all the trees are barren but for the precipitate, it is a stunning spectacle to behold. So, make sure that this year you hike up to the depot with the ole' camera and snap some pictures!