Winter Day trips from the Treasure Valley
Posted by Hughes Group Blog Team on Monday, December 31, 2018 at 2:06 PM
By Hughes Group Blog Team / December 31, 2018
Comment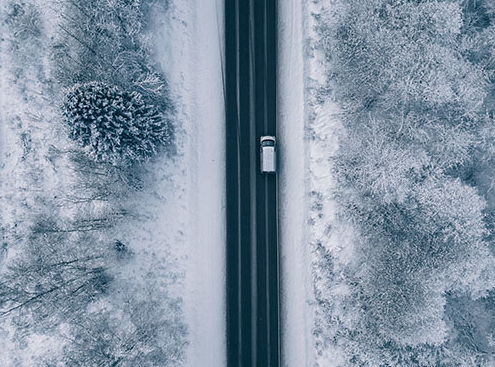 Winter in the Treasure Valley is somewhat like one out of a fairytale. The snow-capped mountains visible in the distance as the towns grow sleepy in the cold. There are great coffee shops and stores to find refuge in if you are wanting to stay near home and just spend a day of spending time indoors and out of the cold. There are great places to go that are indoors and outdoors for you in the winter. There are museums, theaters and more all over Boise. In the Treasure Valley, however, it is not as popular to stay indoors when there is snow on the ground. People like to find little ponds to go ice fishing at or go somewhere to ski, snowboard, and sled. There is a ski resort in Boise called Bogus Basin that is a great place to spend the day skiing or snowboarding. You can find little places all over to go sledding and there are great trails to go snowshoeing. There are also amazing hot springs throughout the Treasure Valley that require a hike before finding the secluded hot springs where you can watch the snow fall while you relax in the warm pools. In the winter wonderland that the Treasure Valley turns into you are sure to find something to do during this magical time of the year for the day.
Bogus Basin is a great place to consider going with a group or solo to ski, snowboard or snowshoe. The mountain is beautiful and then there is a place to rent out snow gear if you need as well as a lodge where you can take breaks and refuel for your fun-filled day. There are small hills throughout the Treasure Valley in parks that are popular for taking younger kids sledding that can serve as a fun day trip as well. Being outdoors is a great way to spend the day in the winter because it is so calm and peaceful. There is also a place called Eagle Island and it has grown from being the founder of Eagle city's home to being a recreational site where people can go and enjoy activities such as horseback riding, sledding and participating in the penguin plunge. The penguin plunge is where you jump in the lake while it is ice cold and a large group of people gathers together and it is actually a fundraiser but it is also a fun thing to do as a community. There are hills in Eagle Island that can be used for sledding and the park is near downtown Eagle where there are quaint coffee shops and nice restaurants that you can end your snow-filled day of fun.
There is a place called Hyatt Hidden Lakes reserve that is similar to Eagle Island where there are hills that you can sled and play in the snow. There is also a pond that freezes over that is great for breathtaking pictures. This area is also interesting because it was designed to clear water of any contaminants that could be in it. The filtration system happens naturally with how it is structured so while it is a fun place to visit and play in the snow it is actually a great place for the health of our environment. These systems filter rainwater and melted snow. This means that it is important to try and keep the area clean so that it does not have extra work to do. Being kind to our parks is important so that we can continue to enjoy spending time in these areas year round. There are other smaller parks around the Treasure Valley that are great for recreational activities year round.
As mentioned before ice fishing is a popular thing to do in the winter. If you live in Boise you are no more than an hour and a half away from great lakes that have the right climates for ice fishing. The Payette and Cascade lakes get cold enough that they freeze thick enough to support weight and you can go out and fish. There are plenty of places that you can go to in order to find the proper supplies and if you are new to ice fishing there are places to get more information and tips on how to ice fish with the most success. It is important to know where you can fish for keeps and where you have to catch and release. Following hunting and fishing laws are taken seriously in Idaho because there are so many people that participate in those activities and if there are no regulations the environment can become unbalanced if everyone is not being careful about where and when they are hunting and fishing. You do not want to get in trouble on your fun day trip so it is a good idea to be educated in the area you are fishing in. It is also important to know how to drill into the ice and practice safe procedures so that you do not crack the ice incorrectly and end up in the lake.
The Treasure Valley is so beautiful during the winter months and there are so many fun things to do during these colder months. You might consider going sledding, snowboarding, skiing, snowshoeing. If you want a winter activity to do but you do not want to be outside there is an ice rink that you can visit called Ice World that hosts hockey tournaments and figure skating competitions but there are also public hours where you can go and practice your own skills. You are not far from an adventure in the Treasure Valley. The winter months can get cold but the culture of Idaho, in general, is very focused on outdoor activities and for the most part, the locals accept the cold and make the best out of it. You do not have to stay locked in your home until the spring flowers bloom and you can enjoy the winter with all these fun activities that you can enjoy in the winter.
Sources:
https://www.startpackingidaho.com/blog/2016-winter-activities-in-the-treasure-valley-needs-photo.html