Why is Boise so Popular?
Posted by Hughes Group Blog Team on Thursday, March 12, 2020 at 12:03 PM
By Hughes Group Blog Team / March 12, 2020
Comment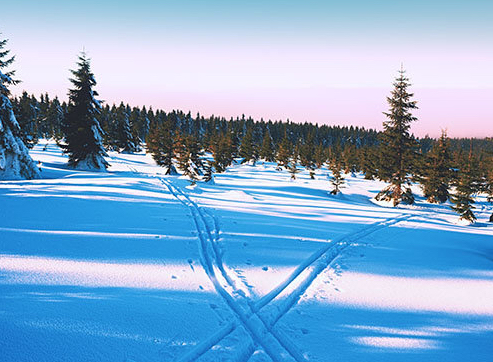 When it comes to populated cities in the borders of Idaho there is one that stands out from the rest. As the capital of Idaho, Boise is a very important city. However, many capital cities across the United States (And even in some countries) are not the most important city when it comes to the economy or the largest city when it comes to population. Just look at the capital of the United States. New York City is the economic center of the country with its banks and stock market, but Washington D.C. is our permanent capital. What makes Boise so special then, to be both the capital of the state and the most populous as well? That is the question, of course, but I think I can do something to shed some light on why Boise is such a popular city. If you have never lived in or been to the city, you might be a little confused about what makes it so unique. It might come up as the next place for you to take a vacation or it might even become a candidate for your next home. Who can say?
One of the really cool things about the Boise area is all of the museums that can be found there. Idahoans find it really important to record and exhibit their history and so there are places everywhere where you can find that history exhibited. There is the Boise Art Museum where a rotating sequence of artists can put on display their work and you can check out the artistic talent of thousands of different people. There are permanent showings as well, but it can be more interesting to discover what is new after you have been before. There is Idaho State Museum, a museum that is connected to the local university. Here, you can learn all kinds of things about Idaho and its history. If you have pride in your state and your city, this is where you can expand that pride by learning more about what has transpired in the places you love. For a bit of living history, head to the Old Idaho State Penitentiary. The prison is still standing there after more than 100 years of operation and you can still find the cells where the prisoners made their lives and the areas where they ate and worked. For a more diversified look at Idaho history, there is also the Idaho Black History Museum. There are performances to check out and you can learn more about what a people have gone through over the last few eras and how it might have connected to Idaho.
It might surprise you that Boise is a bit of a centerpiece for the beer and wine community of Idaho. There has been something of a renaissance for this community over the last decade or so. Of course, Idaho has always been a great place for the growth of hops and for setting up vineyards, but it has only recently been put to that use when it comes to producing high-quality beer and wine. Vodka is also an extremely popular drink in Idaho and you may get a chance to test out locally grown and sourced drinks of many different kinds if you tour the Boise bars, breweries, and even vineyards. Even if you do not drink or are not as enamored with it as other people, it can still be interesting to learn about the various processes that go into making such drinks. Idahoans brew and pluck with such passion that their enthusiasm for the creation of such products can be infectious.
Boise also offers straight forward access to the resorts at Bogus Basin. For the most part, Bogus Basin is all about skiing and other winter activities, but even when the summer is in full swing and there is not an ounce of snow on the ground, it can be a fun place to visit. There are hiking trails and mountains ideal for exploring and any number of different fun activities. The area can be just stunning at any time of year and is worth a visit even if you are just going to do some searching around and not actually participate in anything. However, if you do want to do some participating, skiing can be a lot of fun and there are a number of different slopes that you might try yourself against. Even the novice skier who has never put on a pair of skis is likely to find themselves having a fun and enlightening time. No worries if skiing is not for you, there are a host of additional options offered.
One of the reasons people really like Boise, both as a place to visit and as a place to live, is that it is a place that gives you options. Not only do you have all of the things and places you might want to enjoy in Boise, but there are also a number of cities that are very close to Boise so as to be almost right up against the city limits. In a sense, Boise is a part of a, not so obvious, larger region known as the Treasure Valley There is Boise, Meridian, Nampa, Caldwell, and a host of other smaller cities and towns that are smashed up together. If you are in Boise, it generally does not take you long to get to Nampa. If you are in Nampa, it generally does not take you long to get to Caldwell, and the relationship between these cities can go in whatever direction you feel like. Basically, if you live in Boise, you have access to all of the fun things you can do in Boise along with access to all of the fun things you can do in every city that is neighboring. Live in one city and enjoy the benefits of several others.