Why I Run in Boise, Idaho
Posted by Hughes Group Blog Team on Wednesday, June 24, 2015 at 1:36 PM
By Hughes Group Blog Team / June 24, 2015
Comment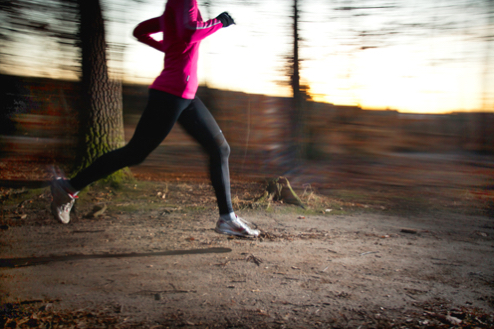 I run in Boise, Idaho because I found the most extraordinary trail flanked on either side with beautiful, whispering willow trees. The sky stretched out forever ahead of me, and as my feet pounded the challenging dirt trail, the beauty around me recharged my heart. There was no end in sight, no obstruction to deter my newly discovered speed. I flew around a slight bend in the trail, nodded amiably to a couple of bikers passing me by and relished the sweet and refreshing scent of the nearby creek. The trees closed in around me, providing a dark and fleeting solace from the sun. Faster and faster, I emerged deeper in the Boise, Idaho hills and sprang up the ascending trail.
A Runners High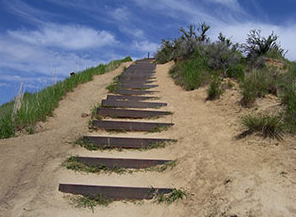 A life-saving breeze broke around me,cooling the sweat on my skin as the hill rose before me, and I ran into a majestic view by any standard. I flew past the gorgeously crafted Boise homes and breathed in the fresh green around me. With each aggressive step, I felt spectacular. A hawk flew above me, high in the splendid sky, passing by much like the wilting clouds. I've run in many places, but none of them have surpassed the daily beauty and calm found in and around the Boise Idaho valley, a high-desert plain with thousands and thousands of trees and the most runner friendly weather of any other place. The foothills in particular, with its many diverging trails and well maintained areas, is a runner's oasis.
The most inspiring place I've ever run, the Boise foothills rise above Idaho's capital city like a protective barrier with postcard beauty. As a runner, I share the many winding and challenging trails with mountain bike enthusiasts and hikers alike. These interconnecting trails create a network of cherished and intricate pathways carved along the surfaces of these hills, a potluck of bountiful recreation alive with activity every day of the week. With over 130 miles of trails, there is plenty for all of Boise's residents to enjoy, and from the moment I found my dream Boise home, I laced up my running shoes and roved these trails, hoping for the most beautiful and challenging course of my life. Boise delivered.
It's not that I want this wonderful secret to leak out to all the other runners out there, but I just can't keep this spectacular Idaho beauty all to myself. The nature and natural beauty around the Boise Valley make for a splendid, ideal place to live and recreate for anyone.
Contact an agent today for more information on Boise Idaho living at (208) 571-7145.