Why I might consider becoming a real estate agent
Posted by Hughes Group Blog Team on Wednesday, January 4, 2017 at 5:10 PM
By Hughes Group Blog Team / January 4, 2017
Comment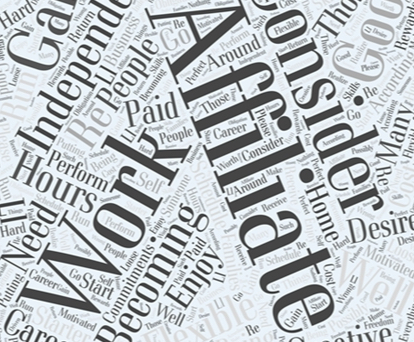 Real estate is one of the fastest growing professions out there. You have probably seen people right and left announcing they're becoming a new real estate agent in the area. For many of you, you may be scratching your head. "Why would they want to be a real estate agent?" you have probably asked yourself; or maybe, "would I like being a real estate agent?" Well if these are the sorts of questions you are asking yourself, then you are in the right place. Real estate is an exciting game and there are many pros and cons to working in it. Today we will only be exploring the pros, but be sure to do your research and learn all the downsides as well. Do not decide on a profession after reading one positive article online.
NOTE: being a real estate agent can be both rewarding and frustrating—exhilarating and exhausting—and it is not for everyone. Again, this is just a pros article there are many more things you should consider before you move forward.
1. Being a real estate agent means you get to be your own boss
This is probably the most common pro that agents say when asked why they became a real estate agent. They like the freedom that comes from it. The freedom that comes from being your own boss and calling all the shots. This especially is important when it comes to the direction you want to take your business. If you want to take your business in any which way, then you have the power to do that. If you want your business to be branded a specific way, then by all means, do that. You don't need to ask for approval from any boss or superior.
However, it is important to realize that joining a real estate group, a great resource for agents new and not so new to the game, means that you will need to abdicate some of that power. Some teams have specific branding or designs that they want everyone in the team to use; there may also be certain practices that they require. But, by relinquishing those decisions to someone else will buy you a lot of great things (depending on the group). You won't be losing all your power to govern your business, just some of it and it all depends on what group you want to join. Be sure to always know what they will require of you before you join.
2. Being a real estate agent means you get to set your schedule
Now, this ties in pretty close to the above idea that you are your own boss. You see, as an agent, you get to decide when you want to work. You can do your work in the morning, in the evening, in the middle of the day, or the middle of the night if you want— it all depends on your preferences. Now, you may not have a ton of control when it comes to showings. Those will be restricted by the parties involved. However, other than that and other meetings, you can do paperwork in your pajamas at home at 3 A.M. if you like.
3. Being a real estate agent means that every day is different from the last
A lot of people love the variety of work they get to do as a real estate agent. They like that they can be driving around showing houses all day and then wake up the next morning to go to a negotiation. No two days are going to be the same in the life of a real estate agent. Gone are the days of endless monotony. Gone are the repetitive schedules that haunted your waking hours. As an agent, you will always be surprised what lies in store for you.
4. Being a real estate agent allows you to help people
Another of the more popular reasons that people become real estate agents is because they have the opportunity to help people. As you have no doubt noticed, real estate is a tricky business. There are regulations, rules, expectations, and jargon that needs explaining and your real estate expertise will help them to get through it all. They are looking to you to make sense of it all as well as for advice. So, you really can make a difference by being a real estate agent. If you think about it, buying or selling a home is a major financial investment, one that everyone wants to do right. So, you get the opportunity to make it happen and make it happen right for your clients.
5. Being a real estate agent means you have relative job security
Let us preface this: you don't have complete job security. Real estate agents are still victim to the will of the market and luck in general. For instance, since you will only get paid on commissions, if you have a string of bad months, you could find yourself out of money to live on. (There are saving strategies that can be used to combat this) But, when we talk about job security in this sense, we mean job security from being fired or let go. You are your boss, as we have already stated, you are the only one that can decide if you want to get out of the real estate game (barring any violations on your part of the rules of being a real estate agent). So, you won't be "fired" or let go by anyone. However, you can be let go from a team if the directors of the team disagree with how you are running your business.
6. Being a real estate agent means you can meet lots of new people
There are a lot of things that happen in real estate, a lot of things that require a lot of different people. And while you are working in real estate, you can meet many new people in various industries.