Which Corner of Idaho are you?
Posted by Hughes Group Blog Team on Wednesday, April 2, 2014 at 1:41 PM
By Hughes Group Blog Team / April 2, 2014
Comment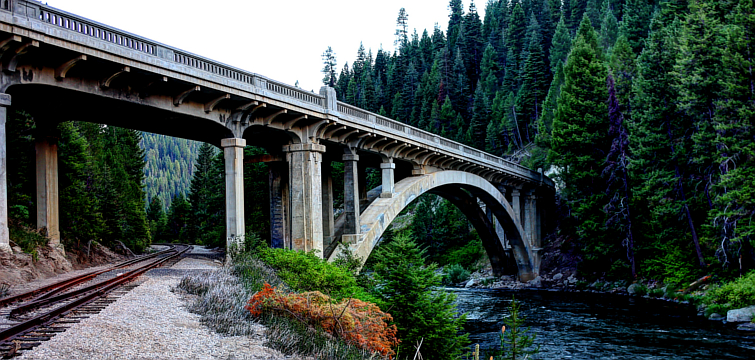 When considering a move to Idaho – there's a lot of choice ahead of you. Between every corner of the state is a truly diversified and exciting geography with a number of unexpected twists and turns. The urban and rural areas are just as unique with characteristics adherent to the borders that define them – spectacular places like Coeur d'Alene, Twin Falls, Boise and Sun Valley. Idaho is unified by beauty and the great outdoors – but beyond that, you'll find night and day differences from one corner to the next. So, which area of Idaho best fits your needs and wants?
Southwest Idaho – This is Idaho's population hub – and at roughly 30,000 square miles, it's a significant chunk of our state's most diverse and fantastic landscape. The canyons of the Snake River Valley, the thick forests of the Boise National Forest – there's a bit of every type of landscape between New Meadows and Glenns Ferry, and a whole lot of small towns and big cities. Boise sits at the center of it all, with the large neighboring cities of Nampa, Meridian and Eagle within a short drive. This is where Idaho's cultural and artistic action is – as well as the center of Idaho's business and technology sectors.
Whether you're an adventure seeker or traveler, southwest Idaho offers rocky canyons, sand dunes, natural hot springs, wineries and a multitude of cultural attractions. Visit the Birds of Prey Conservation Area, the Hispanic Cultural Center, the Basque Block, the Anne Frank Human Rights Memorial, the Idaho Black History Museum and the Idaho Historical Museum. Southwest Idaho is also home to Boise State University, the state's most populous higher education institution. There's all you need in southwest Idaho to live a high quality life – while both playing and working. The Boise Nampa metro area is home to over 600,000 people.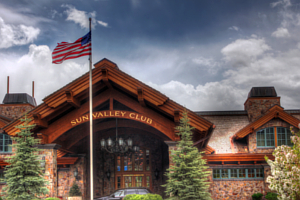 Central Idaho – The middle of the state is arguably the most diverse terrain of Idaho, from massive, stretching volcanic lava fields to the skyward bound Rocky Mountains. This is the part of Idaho that remains the most world renowned with the Sun Valley Resort in Sun Valley and the flurry of seasonal homes owned by Hollywood celebrities throughout Ketchum and Hailey. These small, mountain towns are home to some of the most sought after properties in the entire state. Much of it is covered by federal lands administered by the United States Forest Service, and a large portion of the Sawtooth National Recreation Area. Borah Peak, Idaho's tallest mountain, is also located here. Some other noteworthy towns include Bellevue, Salmon, Stanley and Challis.
Northern Idaho – Or also known as the panhandle, has come to be called lake country. The prehistoric glaciers during the ice age left us a beautiful collection of pristine lakes, including Lake Pend Oreille and Priest. Coeur d'Alene is the hustling city of northern Idaho, where travelers come for some world class golfing, mountain biking, canoeing, hiking, fishing and during the winter – hitting the slopes at Schweitzer Mountain and Silver Mountain Ski resorts. Here is also the site of Silverwood Theme Park, the largest theme park in the entire Northwest. There's over 216 acres and more than 65 rides, slides, shows and other attractions – including two world famous wooden roller coasters. North Idaho has a strong hunting culture, and in addition to Coeur d'Alene, includes Moscow, Sandpoint, Post Falls, Lewiston, Bonners Ferry and Grangeville – among others.
Eastern Idaho – Eastern Idaho is also known as Yellowstone Teton Territory. It holds roughly 358 thousand people, Idaho Falls and Pocatello being the region's largest cities. Eastern Idaho is also home to several higher education opportunities, including Idaho State University, Eastern Idaho Technical College and Brigham Young University-Idaho in Rexburg. Like all other areas of Idaho, eastern Idaho is an all season outdoor mecca with ski resorts and renowned fly fishing just to name a few. People come from far away places to try out the world famous fly fishing stream, Henry's Fork of the Snake River, which winds through the meadows of Harriman State Park. The area enjoys close proximity to Yellowstone, the Tetons, Jackson, and Grand Targhee in Wyoming – all lie near Idaho's border.
Nearby in Southeast Idaho, you enter what is known as the land of pioneer history. The area is rife with thick forests, mountains, rivers and lakes. Here, people seek out Lava Hot Springs – Idaho's world famous hot springs and olympic swimming complex resort. Folks can also play on the shores of Bear Lake and visit the Paris Tabernacle, one of the true pioneer landmarks of the West. It enjoys a place on the National Register of Historic Places.
Wherever you find your home in Idaho, there's something to discover and experience nearby. The beauty and spectacular scenery stretches everywhere – it's no wonder that tourism is one of Idaho's major industries. Idaho, despite growing increasingly cosmopolitan, is still one of the country's last major unspoiled areas. It's unhurried nature and abundant outdoor recreation make it one of the best places to live and visit.
So, come – stay awhile.
Hughes Real Estate Group assists both buyers and sellers throughout the Treasure Valley and beyond, including Boise, Nampa, Sun Valley and Hailey, Idaho. Contact us anytime at (208) 571-7145 to get your search started.