Where Can I Shop in Boise?
Posted by Hughes Group Blog Team on Friday, September 9, 2016 at 1:52 PM
By Hughes Group Blog Team / September 9, 2016
Comment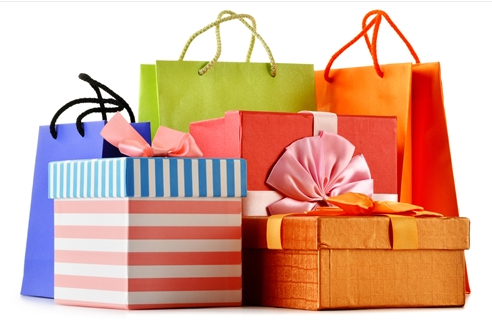 There are many reasons why people go to the store. They could be going for food, clothes, and other supplies that will last them the rest of the month, or they could be going just for fun to buy and shop for the social aspect of it. However, it doesn't matter why you go to the store, whether it be for retail therapy or because you want good clothes to wear for the next few weeks, it is still important to know what options you have so you can make the right shopping choice for you. In Boise and the surrounding areas, we have a wide variety of stores, shops, malls, and department stores and all of them serve a specific purpose for this community. These shopping centers are usually pretty well spread out through the Treasure Valley, so no matter where you live, you will be able to find a great place to shop.
In this articles, we will highlight a few of Boise and the Treasure Valley's best places to shop. They are in very convenient locations with most of them being on major intersections or near a freeway entrance/exit. They are great places to shop and amazing places to spend a few hours if you are searching for something fun to do.
The Boise Outlet Mall
This collection of unique stores is located on the other side of the airport. It is a great shopping center for people who like to get great deals on some great things. In the outlet mall you can find DressBarn outlets, Eddie Bauer shops, and even an outlet for Famous Footwear, not to mention everything in between. It has been around since the mid 90's and may soon be shifting gears. For now, however, it is still in business and has plenty of deals for everyone. It is also right next door to Idaho Ice World (Idaho's largest indoor rink that is open for public use).
The Karcher Mall in Nampa
This awesome mall is one of the oldest in the Treasure Valley. It's a large mall off of Karcher Road in Nampa and is one of the main malls and shopping centers in Canyon County. It has been in Nampa since the 60's and continues to grow and expand over time. Many people go to the Karcher Mall to get clothes, food, trinkets, and much more.
There are many stores in the Karcher Mall including places like Joann, Macy's Clearance, GNC, and Burlington Coat Factory. Karcher Mall also has a large food court, so that you may grab a bite while you are shopping, as well as visit an arcade if you want to take a break for a little fun.
The Boise Towne Square Mall in Boise
This is one of the largest and well-known shopping centers in the Boise area. It is an amenity that many residents and visitors have enjoyed for years. It is an awesome stop on your shopping tour of the valley to get some great new clothes, trinkets, furniture, technology, toys, and so forth; not to mention the awesome food court.
The stores in the Boise Towne Square Mall number well over 150 with 5 main stores (anchors). These anchor stores are Macy's, Kohl's, Dillard's, Sears, and JCPenney. However, there are some other amazing places to shop. There are kiosks, franchise stores, and specialty shops that you may only see here in Boise. Some of the popular stores are H&M, Hot Topic, Victoria Secret, Gap, Build-a-Bear, and so on. There are also many places where you can grab a bit to eat so that you don't "shop till you drop". The restaurants in the Boise Towne Square Mall include Panda Express, Wetzel's Pretzels, Blimpy, Mongolian Barbecue, and lots more. There are dessert places, specialty cousins, and much more so it really just depends on what you are in the mood to eat.
In the Boise Town Square Mall there are also many places to get pampered. There are nail salons, hair cutting places, skin care counters, and even shaving shops.
Furniture Row
Once you have found the best deals on clothes, shoes, and novelties, then you should also check out Furniture Row to get some great accessories for your home. Furniture Row, though not a true mall, is a strip mall with amazing stores like Sofa Mart, Denver Mattress, and Bedroom Expressions which will have everything you may need to get a new home off to a great start.
Furniture Row is the shopping center of your dreams if you have wanted to do the décor of your home, or just want a new couch or mattress. It is located off of Cole Road and Franklin just a few miles from the Boise Towne Square Mall.
While you shop to your heart's content, you may always take a break and get some grub at one of the many restaurants nearby. Or, if you want some entertainment, you can go to the Boise Aquarium that is just next door!
The Village at Meridian
Coming in as one of the newest of the Treasure Valley's shopping destinations, the Village at Meridian is a place that is destined to win your heart. It is an open air mall that is designed to resemble a small European village (hence the name) with small streets, stunning architecture, amazing shops, and great places to eat.
The Village is home to several dozen shops, a handful of delicious restaurants, a movie theater, a bowling alley/ arcade, and so much more. It is truly a place where you could get all your shopping done and have the time of your life as you do so.
One of the main attractions of the Village is the large show fountain that is located in the middle of this amazing shopping center. It is a world class fountain with regular light and water shows. It is lined with beautiful statues as well as a mini golf course (the golf course is converted into an ice skating rink during the winter time).
Well, now you don't have to worry about where you are going to shop here in Boise. However, these are only a few of the great places to shop. There are many great stores, complexes, strip malls, and so forth all over town. Some of the honorable mentions that didn't make our list would be downtown Boise, Overland Road in Meridian, and also the City of Eagle. The list could go on... So, be sure to check out these and other great places to shop the next time you need to buy something or have a good time.
If you are new to the Treasure Valley, or you are contemplating relocating to Boise or the surrounding area, call us today at the Hughes Group of Silvercreek Realty Group. We would love to answer any questions you might have about Boise, Meridian, Eagle, or any of the valley's other cities, the amenities they offer, and the homes up for sale. Call us today and we'll help you make your home buying (or selling) dreams a reality.