Where Can I Get Great Food in Boise?
Posted by Hughes Group Blog Team on Wednesday, August 24, 2016 at 1:03 PM
By Hughes Group Blog Team / August 24, 2016
Comment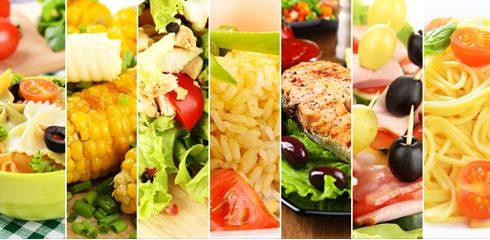 Eating out is always a treat. Whether you prefer a specific cuisine, a café, or even a fine dining establishment there is nothing that compares to a great meal out. Many cities have portfolios of all the great restaurants they have to offer their residents and guests, and Boise is no different. Here are a few of the great places there are to eat here in the Boise area. They range from prestigious dine-in establishments to local originals. So, the next time you get a hankering for some good food, try one of these on for size and send your taste buds on the ride of their lives!
Ruth's Chris
Probably one of the newest restaurants to Boise on this list, Ruth's Chris has quickly found a place in the hearts of Boiseans everywhere. This amazing steak house is a prestigious place to eat with some of the best steaks, lamb chops, lobster, and shrimp you can find in the valley. It is located on the bottom floor of the Zion's Bank building on the corner of 8th and Main.
Ruth's Chris is open from 5:00 PM to 10:00 PM (11:00 PM on Fridays and Saturdays) with happy hour starting at 4:30 PM. It is estimated that a plate at Ruth's Chris is about $35 to $50 a person.
Kona Grill
Kona Grill is an amazing restaurant located in the Village at Meridian on the corner of Fairview Avenue and Eagle Road. It is a sea and land food restaurant that puts their focus on quality craftsmanship. Their food, no matter what you order is guaranteed to be delicious.
They serve both lunch and dinner with a large menu of great options. They have Pad Thai Noodles, Lobster, Jambalaya, Pesto Linguine, and so much more. One of their signature items that many people come for is their sushi bar. They have all kinds of delicious sushi from Nigiri to Maki (rolls).
Kona Grill is open from 11:00 AM to 10:00 PM Sunday through Thursday and 11:00 AM to 11:00 PM Friday and Saturday. Happy hour is different depending on the day, check their website for specific times and they may change.
Cottonwood Grille
The Cottonwood Grille is a wonderful place for some delicious food. It is a beautiful building with amazing architecture and aesthetics located on the corner of 9th and River Street in downtown Boise. The Cottonwood Grille isn't all about looks and atmosphere, though. In fact, they have some of the best food in town.
Cottonwood Grille serves an awesome array of amazing food. They offer top notch chicken and gorgonzola ravioli and club sandwiches for lunch, legendary duck and trout for dinner, and appetizing steak and eggs for Sunday brunch. Their menus aren't restricted to what is listed here, however. In fact they have extensive menus that can be accessed online at CottonwoodGrille.com.
The Cottonwood Grille is open from 11:00 AM to 9:00 PM Sunday through Thursday and 11:00 AM to 10:00 PM on Fridays and Saturdays.
Bardenay
If you are looking for some great food and in-house brewed beers then Bardenay Restaurant and Distillery is the place for you. This distillery offers you a one-of-a-kind experience in both Boise and Eagle. Each location may have their own menu with a vast variety of foods, but the one thing you can count on is quality. The cooks, brewers, and staff at Bardenay don't mess around. They only offer the best.
The Bardenay in Boise is open from 11:00 AM to midnight Monday through Friday and 10:00 AM to midnight on Fridays and Saturdays.
Chandler's Steakhouse
This is one nice place. Chandler's Steakhouse is the restaurant of choice if you are looking for both great steak and amazing wine. Their dinner menu consists of everything from seafood platters to Filet Mignon and just about everything in between. It even has specialty Japanese steak and natural grass-fed filets if you are looking for that kind of meat.
Chandler's Steakhouse also has a lounge/ bar area for people to enjoy wine, spirits, beers, and even some of the great food from the restaurant itself.
If you are hosting an event, Chandler's can help out with that too. They have banquet halls and other areas to throw smashing parties.
The steakhouse is open from 4:00 PM to 11:00 PM Monday through Thursday, 4:00 PM to 11:30 PM on Friday and Saturday, and 4:00 PM to 10:00 PM on Sundays.
Barbacoa
One of Boise's most exquisite Mexican/ "Cowboy" cuisines, Barbacoa is a great place if you are looking for a restaurant with a rustic atmosphere and some amazing food. They serve a mix of food that is indicative of the old west.
You can start off your visit to Barbacoa with oven firebread or Cancun style ship, enjoy a main course of kabobs or steaks, and chase it down with some flan, cheese cake or fried ice cream. Their menu is extensive and has someone for everyone, so be sure to check it out.
They are located off of Parkcenter Boulevard in east Boise and is open from 4:00 PM to 10:00 PM Monday through Thursday and 4:00 PM to 11:00 PM on Friday and Saturday.
Merritt's Family Restaurant
Merritt's is a Boise favorite. This small local diner and café is located off of State Street in north Boise and has been for over 35 years. It has become a tradition to go to Merritt's for special occasions for many people in the Boise area and, if you have never been there, you'll understand why from the moment you set foot inside. This is because Merritt's café is a retro restaurant that still pays homage to its roots through its décor and design. From the creaky wooden door you walk through to the jukebox in the corner to the authentic tables and booths, Merritt's café is like something out of a different time.
The thing that brings a lot of people to Merritt's the most, however, is the food. Merritt's is best known for its awesome scones. Now, these aren't just any old scones— these are large plate sized scones. Not to mention they have amazing omelets and other great food.
Merritt's is open 6:00 AM to 10:00 PM Sunday through Wednesday, 6:00 AM to midnight on Thursday, and open all day Friday and Saturday.
Tango's
This is Argentine cuisine at its best. If you are after empanadas or any other Argentine food, then you need to check out Tango's. This awesome little restaurant is located on Orchard Street in Boise. It is locally owned and operated.
They have some the best empanadas that come in flavors that range from pizza to Del mar. However, they aren't just an empanada joint, they also serve sub sandwiches and some great drinks and fries.
Tango's is open from 11:00 AM to 7:00 PM Monday through Friday, 11:00 AM to 4:00 PM on Saturdays, and is closed on Sundays.
Big Jud's
If you are looking for some of the best burgers in the Boise area, then Big Jud's is the place to be. This awesome locally owned and operated fast food restaurant is a Boise icon for its good food, and amazing portion sizes. Big Jud's is well known for their "Big Jud's Challenges" They are both one hour challenges that require the person to eat either a 1 or 2 lbs. burger, a large order of fries and a milkshake. It is a massive undertaking and can be quite exciting. Many people have tried and many people have failed the challenge, but the winners, they get their picture taken and put on the victory wall!
The Big Jud's Challenge was such a big thing that the TV show "Man vs. Food" actually came to Boise and the host took on the challenge.
Big Jud's is open from 11:00 AM to 9:00 PM Monday through Saturday but is closed on Sunday.
Though eating out every night isn't the most financially sound meal plan, you can see why it would be hard not to here in Boise. The restaurants of Boise are amazing to say the least and they provide our community with not only good food, but a great atmosphere to as well. So, do yourself a favor, and treat yourself to one of these great establishments.
To learn more about Boise, Boise amenities, and all the great places there are to live here in the Boise area, contact the Hughes Group today. Our licensed real estate agents can help you with anything you might need. So call today, you won't regret it!
http://www.ruthschris.com/
http://www.konagrill.com/locations/meridian-id
http://cottonwoodgrille.com/
http://bardenay.com/
https://www.chandlersboise.com/
http://mobile.barbacoa-boise.com/
http://merrittsscones.com/Home_Page.html
http://tangos-empanadas.com/
http://www.bigjuds.com/