What's Happening at The Village at Meridian?
Posted by Hughes Group Blog Team on Monday, December 9, 2013 at 11:45 AM
By Hughes Group Blog Team / December 9, 2013
Comment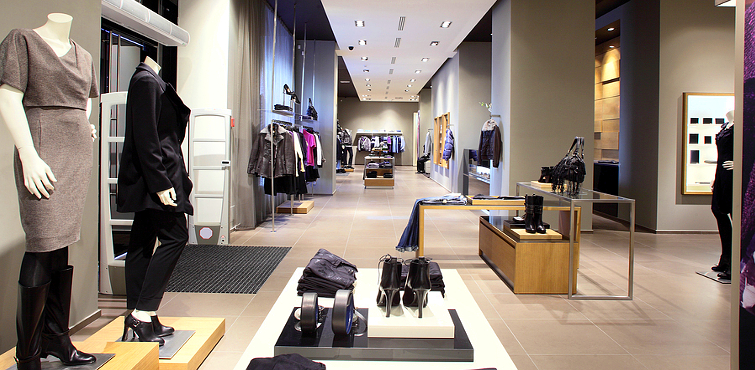 We're always excited when thrilling, new developments come to the Boise area, and The Village at Meridian is no exception. If you've managed to miss all the construction, The Village at Meridian is on the corner of N. Eagle Road and E. Fairview Avenue, and coming this fall – bringing with it an explosion of new employment opportunities, increased entertainment options to satisfy everyone, and an added lifestyle to the city of Meridian.
Meridian, Idaho
Meridian, Idaho is sandwiched between Boise and Nampa, and the three cities combine to make Idaho's population hub and one of the fastest growing areas in the Northwest. The third largest city in Idaho with roughly 75,000 residents, Meridian is Idaho's fastest growing city with an astounding 81.5 percent increase in population since 2000. What is it about Meridian that has attracted such an overwhelming increase in population? With plenty of national attention in various publications, people are discovering Meridian and its many high qualities. Meridian is home to several amenities such as the state's largest school district, Roaring Springs water park, 17 public parks, and is just a mere 2 miles from Eagle Island State Park. Meridian is perfect for anyone who wants to be at the center of it all with a central location in the Treasure Valley. Meridian is simply the ideal location for this new shopping and entertainment complex.
According to the Village at Meridian's website, the creation is "your premier shopping, dining and entertainment destination." They boast that The Village will be an "eclectic mix of nearly 100 shopping, dining and entertainment venues. The finished project will be one of the Boise Metro Area's most energized and unique experiences."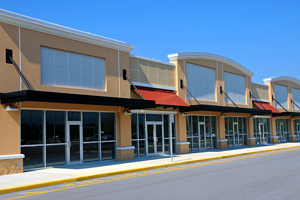 There's many new and exciting shops now open, and plenty more that are coming soon. With Phase 1 of the project complete, folks can peruse the Nike Factory Store, PetCo, Gap Factory Store, Gordman's, and Marshall's – bowl at Big Al's, and grab something to eat at Chick-fil-A or Noodles & Co.
Not only is The Village at Meridian the new and exciting place to go for getting all your shopping and dining out adventures done, but it also hosts a variety of other amenities that combine to make over 500,000 square feet of retail space and 150,000 square feet of office space. And of course, it wouldn't be complete without a huge fitness facility to energize you for all the shopping you're about to do – or of course, a magnificent fountain, play area for the young ones, 1 acre park, room for summer concerts – and you guessed it – an ice rink. Who knew all of this was in the works?!
But that's not it. Expect 2 pavilion buildings at the park complete with service specializing in local food and coffee. In addition, Cinema West is coming to the Village, and will be open sometime this fall. It will be open complete with 15 state of the art auditoriums, all reserved stadium seating, mezzanine level VIP seating in 12 auditoriums, twin 60' wide giant screens, all digital 2D and 3D projection, a large game room and a party room, and a mezzanine level full bar and restaurant. The theater is a part of Phase II of the project, which is adding on plenty more square feet of shops and restaurants and office space. The grand opening for phase II is planned for October.
The Village at Meridian's Facebook page declares that, "the project represents one of the most significant commercial projects ever developed in the state of Idaho." They also discuss the impressive architecture behind the lifestyle shopping center. "Built in the same style as the CenterCal's award winning Bridgeport Village lifestyle center, one of the finest lifestyle projects in America."
Behind the Scenes
We've recently talked about the exciting developments going on in downtown Boise, including JUMP and the new Eighth & Main building – both extraordinary achievements for Boise, but surprisingly, The Village at Meridian outdoes them both...combined. Who knew that Boise's sister city had it in her? The developer behind the project is the aforementioned CenterCal LLC, a California company that specializes in retail development with a joint venture with CenterCal Properties and the California State Teachers Retirement System, and they aren't joking around. The over half a million square feet space of retail, dining, entertainment, and office space requires $300 million – more than Boise's two biggest developments.
It's no doubt that The Village at Meridian is a record setting project, and few of them at this scale are seen in Idaho. According to an interview done by the Idaho Statesman with three executives from U.S. Bank, (who helped finance part of The Village), executive Joel Hickman said that this "is one of the single largest transactions of its kind in the last 30 years or since anyone started keeping track. The Boise Towne Square was built for less than $150 million. It's the largest transaction U.S. Bank has done in the market."
This partnership of office space, shopping, dining, and entertainment options is a big deal for the Treasure Valley, and it isn't likely we'll see something of this magnitude in the area for a long time to come. Many shops and businesses, including a dentist's office, are already open, and other shops are opening on an individual basis as the project continues to develop. We're excited to see The Village at Meridian completed and used to its potential to spur continued job growth in the Treasure Valley – and of course to have a blast all year long!