What brings everyone to Boise?
Posted by Hughes Group Blog Team on Monday, October 25, 2021 at 11:57 AM
By Hughes Group Blog Team / October 25, 2021
Comment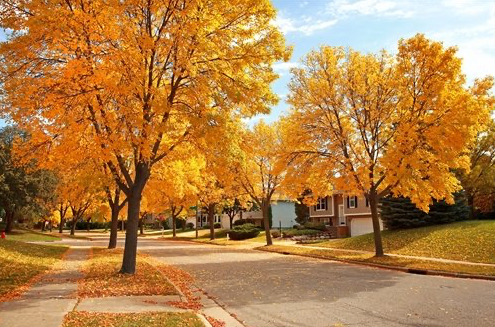 What brings everyone to Boise?
Located along the lower half of the Rocky Mountains, Boise ranks as one of the fastest-growing cities in the Pacific Northwest, with a population of around 229,993+/- residents. Spanning over 85+/- miles, Boise accounts for a larger portion of the Treasure Valley metropolis encompassing the cities of Boise, Meridian, Nampa, Eagle, Star, Kuna, Caldwell, and Middleton. This moderately sized metro is an epicenter for startups, major employers, and companies, including J.R. Simplot, Micron, Fred Meyer, St. Luke's, UPS, Norco, and more, employing over 40,000+/- individuals in the area. With an unemployment rate of only 2.2% as of November, Boise's flourishing economy continues to attract real estate investors, and homebuyers alike for its desirable employment possibilities, seemingly limitless outdoor opportunities, gourmet eats, big-city amenities, diverse culture, annual events, and welcoming community.
It's a one-stop destination...
When it comes to relocating, Boise continues to remain one of the top considerations for many prospective homebuyers across the Nation. With an abundance of growth over the years, Boise has become a premier location for just about every type of crusade, indoor or outdoor. Find a town full of diversity and various lifestyles that come together to form a cultural hub chock full of history, art, performances, museums, social gatherings, and appreciation for Basque heritage. Home to everything from multi-day festivals to top-rated outdoor hotspots and everything in between, it's easy to spend a day or lifetime in this captivating city. Check out Boise today and discover why so many choose to call Idaho home!
Mild climate and year-round fun...
A four-season recreation destination, Boise offers year-round opportunities for indoor and outdoor enthusiasts alike. With room for recreationists, sports fanatics, and hobbyists, the balance of cityscape and nature provides the opportune space to spend the day doing what you enjoy. Pleasant temperatures year-round make for beautiful seasonal changes as native wildflowers cover the Foothills upon the arrival of spring, and gorgeous displays of autumn colors fill the trees come fall. No matter the season, there's plenty of ways to enjoy the scenery and natural landscapes.
As the winter months bring colder temperatures and powdered slopes, Boise transforms into a winter wonderland and popular ski destination. During a typical winter, the Treasure Valley can experience a generous mix of rain and snow flurries that come and go, while most powder sticks to the Boise Mountain Ranges and higher elevations. An event on its own, the winter months tend to bring crisper spring temperatures that quickly warm up as soon as summer hits. Spring is arguably one of the best seasons in the valley for photography, especially as everything comes into full bloom and the local fauna emerges from the frost.
By far the most active season of the year, summer, turns Boise into a hub for water sports enthusiasts, anglers, tourism, and those looking to hit the trails. The Boise metro is also popular among the cyclist community and is rated the most bike-friendly community in the Treasure Valley with a Bike Score of 98+/-. Many choose to travel to Boise to explore, take road trips, and tour all the general area has to offer during these prime months. Just 3.5+/- hours away, visitors and residents can even check out a renowned national monument and landmark, Craters of the Moon. A recreationist's dream, it's easy to find a reason to fall in love with Boise with each coming season.
Best time to visit...
Enjoy one of the most anticipated seasons of the year as the weather shifts from warm summer temperatures to crisp autumn air. As fall comes into full-tilt transforming the Treasure Valley and surrounding areas, Boise paves the way for a host of festivities and a spectacular display of fall foliage. Many enjoy making the most of the great weather by heading to local pumpkin patches, sipping on a warm cup of apple cider, or simply enjoying panoramic views of the cityscape from one of Boise's best Vistas. Check out Table Rock, Stack Rock, Boise Depot, Shafer Butte, or Camel's Back for some spectacular places to catch a breathtaking sunset.
A gateway to outdoor recreation...
Boise is an urban paradise complete with gorgeous views of the foothills, panoramic views, a magnificent river weaved throughout the downtown area, and an abundance of public land & developed recreation sites, including an extensive network of over 190+/- trails within the Ridge to Rivers system alone. Boise's terrain is ideal for a range of outdoor adventures, from scaling rocky cliffsides to thrilling downhill mountain bike rides. Just minutes from downtown, explore the miles of sagebrush-painted Foothills, a popular recreation destination for hikers and riders of every level. These scenic hills define the city's borders and can provide an entertaining day spent outdoors enjoying the area's natural beauty.
While the city offers plenty of things to do, the possibilities for day trips and close-to-town excursions are virtually endless. Full of opportunity, this year-round recreation haven is within proximity to several of Boise's popular outdoor hotspots. Within just one to two hours from downtown, discover one of the tallest sand dunes in North America, various natural mineral pools to soak away the day in, and miles of untamed wilderness. Plan your next vacation and consider taking some time to explore all that Idaho's lush landscapes and great outdoors have to offer.
Complete with a lively downtown and endless entertainment...
One of the best things about Boise is the variety of things to do within such a small radius. Whether you enjoy going to events, a day out on the town, a relaxing patio brunch, or local boutique shopping, downtown has so much to choose from. With venues like the Morrison Center, Century Link Arena, and Tacobell Arena to host, Boise draws crowds from in and around the area for highly anticipated shows, football games, fundraisers, and various events held throughout the year. The city as a whole takes pride in community engagement and works to pull together some of the best annual events, including Treefort, the Boise Balloon Classic, Art in the Park, the Idaho Potato Drop, various marathons, and more! Regardless of what direction you decide to head in, the metro area and nearby scenic destinations are sure to leave lasting impressions that keep you coming back year after year.
Downtown is a masterpiece on its own...
Discover all that Downtown Boise offers from beautiful tree-lined pathways, miles of maintained trails, pedestrian pathways, and many more routes ideal for those who enjoy getting out in nature. A well-loved city landmark and a great representation of the town's culture is the Boise Greenbelt. This 25+/- mile-long path makes its way through the heart of downtown and connects to many of Boise's key points of interest, including various parks, Boise State University, and even past the suburbs towards Lucky Peak. With well-planned infrastructure, gorgeous art installations, masterful historic building preservation, beautiful surroundings, a low-pressure lifestyle and, ample city conveniences, it's no surprise that visitors find themselves staying in Boise.