Things to Do in Boise
Posted by Hughes Group Blog Team on Tuesday, April 9, 2019 at 2:18 PM
By Hughes Group Blog Team / April 9, 2019
Comment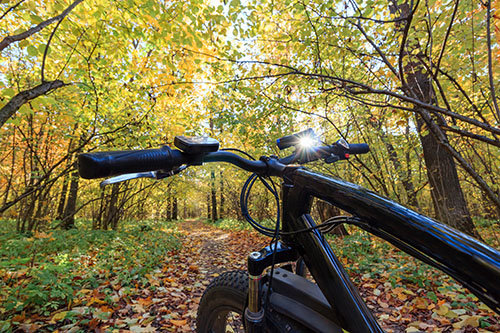 If you haven't been to Boise, Idaho, do yourself a favor and pay a visit! The state's capital is one of the greatest places to visit and spend some time in. No matter what kind of things pique your interest, you are sure to find something in the Boise area that will make your trip a memorable one! Whether you are into the more adventurous things such as skiing, snowboarding, biking or hiking, or are more interested in the simple but memorable things like museums and animal exhibits to help you relax and take your mind off things, you won't forget the great time you will have in the Gem state's largest city!
Idaho is beloved around the nation for its excellent mountains that are absolutely perfect for snow sports like skiing and snowboarding, but you don't have to travel for hours across the uninhabited parts of the state to get there. In fact, some of the state's greatest spots to ski are right next to Boise! Bogus Basin Mountain Recreation Area is in close proximity to Boise (only 16 miles away) and is a favorite spot to go for many residents of the Treasure Valley. The mountain has amazing slopes that seem to be designed for skiing! There are smaller hills that are perfect for those just learning how to ski as well as larger hills for those wanting a bit more of a thrill. In addition to skiing and snowboarding, Bogus Basin offers a tubing hill, where you can just grab a tube and glide on down! There is also a disc golf course as well as a mountain coaster that are popular during the summer time. Whatever activity you decide to participate in, make sure you spend some time at Boise's fantastic mountain resort!
Hiking is a popular pastime all over the United States, but hiking in Idaho is really quite an experience. Going for a hiking or biking trip in the Gem state not only provides ideal weather but gifts you with gorgeous scenery as well. Even though Boise has a pretty dense population compared to the rest of Idaho, you don't have to go too far to find some beautiful trails, and any trip to the city will be absolutely worthwhile if you take some time to go enjoy the wonderful nature.
Residents of the Treasure Valley have many favorite hiking trails, one of the most popular being Dry Creek Trail. Dry Creek is the ideal place to go if you are searching for a nice, flat, scenic trek in the foothills because, thanks to the creek running along the trail, all along your way you will find plenty of foliage, particularly shrubs, willows, and cottonwood trees, as well as plenty of wildlife like turkey and deer. You certainly won't get bored of checking out all that is around you or taking pictures during your foothills adventure. An example of a great mountain trail can actually be found in Bogus Basin. Located right next to the ski resort, the Mores Mountain Trail will provide you with one of the best overlooks you could ask for of the exquisite Boise National Forest. If the day is clear, you may also catch a glimpse of the Sawtooth mountains in the distance. It's a nice trek that won't take too long, as it has several options for trails ranging between 1 to 2 miles. Be sure to pay a visit and take some pictures of what is sure to become one of the highlights of your Boise trip!
Do you like animals? If you do (and who doesn't, right?), you should make sure to pay a visit to both Zoo Boise and the Aquarium of Boise, both of which have many fascinating animals to see as well as engaging interactive exhibits. At Zoo Boise you will find animals of every kind, including mammals, reptiles, amphibians, arthropods, fish, and birds. The biggest highlights of the zoo are the lions, the Komodo dragons, the snow leopards, the red pandas, the bald eagles, and the rare Amur tiger. As far as the hands-on exhibits go, there are places for visitors to feed sloth bears as well as giraffes. The real standout that is a must-see when you go to Boise in the summer is the Butterflies in Bloom exhibit, which is a magical experience allowing guests to go through a butterfly habitat, full of the colorful beautiful winged creatures that roam freely to land wherever they want, including on you! The Aquarium of Boise likewise has some fantastic interactive exhibits, like pools where you can reach in and pet creatures such as fish, sea urchins, lobsters, starfish, stingrays, dozens of different tropical sea creatures and even sharks! There is also an amazing bird aviary that a guest can go through and let birds land on their arm (much like the Butterflies in Bloom exhibit). In addition to the amazing hands-on experience you can have with these creatures, you can also see over 250 other kinds of marine life, ranging from octopuses to puffer fish to large species of sharks!
Downtown Boise is an essential place to visit in order to get a feel for what the city was like back when it was first established in the late 19th and early 20th centuries. There is an excellent trolley tour one can take all across the downtown area that is sure to help you get the Old Boise experience. Highlights along the tour include the Capitol building, the Basque Museum (The only one of its kind in the United States), and the old Idaho State Penitentiary, which used to house some of the vilest outlaws of the wild west, but is now an intriguing museum that is sure to pique the interest of anyone interested in the old west.
These places are all awesome locations to go in order to truly experience the great city of Boise! At some point in your journey to these sweet spots, do yourself a favor and stop along the Boise River Greenbelt, which stretches for many miles across the city and is just a nice trip to help you get to know the beautiful city even better! Enjoy your visit to one of Idaho's many gems as you have a fantastic trip to Boise!
Sources:
https://en.wikipedia.org/wiki/Bogus_Basin
https://visitidaho.org/travel-tips/5-fantastic-fall-hikes-near-boise/
https://vacationidea.com/attractions/zoo-boise.html
https://vacationidea.com/attractions/aquarium-of-boise.html
https://vacationidea.com/destinations/best-things-to-do-in-boise.html