The Urban Fishing of Boise Idaho
Posted by Hughes Group Blog Team on Wednesday, February 26, 2014 at 1:22 PM
By Hughes Group Blog Team / February 26, 2014
Comment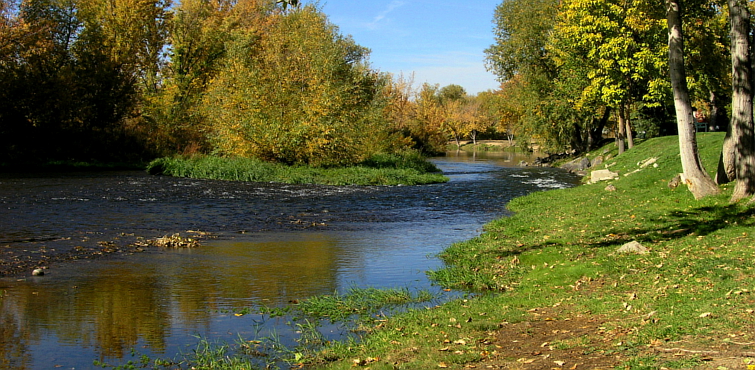 In Boise, Idaho, it's too easy to forget you're in the heart of a major city when you throw your line into the crisp, flowing waters of the Boise River – towering cottonwoods hugging you on every side, blue skies stretching as far as the eye can see, and not a hint of the busy workings of downtown just yards away. There's few places that can mimic an isolated wilderness, complete with wildlife and scenic views in the middle of town – and it just might be Boise's best feature, especially if you like to fish and don't want to spend half the day driving to your favorite destination. Boise Idaho welcomes you!
The Boise River Greenbelt is a paved pathway that follows the meandering curves of the Boise River for roughly 25 miles, and on it you'll find folks sauntering the pavement with their fishing poles and gear – outfitted for some fun, sporty urban fishing.
Sure, fishing in the surrounding Idaho mountains is spectacular and unparalleled in many parts of the world, but urban fishing carries its own – particularly if you want to stop off for some pizza afterwards or if you're under some time restraints. The part of the river that flows through Boise as well as numerous urban ponds around the city provide excellent fishing spots that are regularly stocked with rainbow trout in the spring and fall, and you'll even find some that have warm water fish such as bluegill and bass.
The Boise River in Town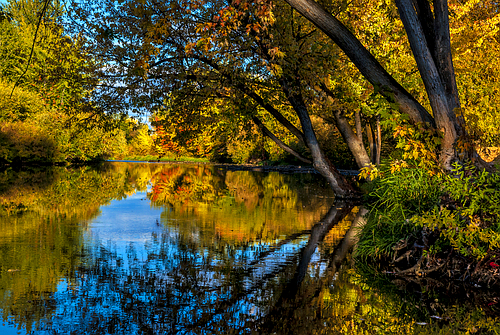 The Boise River is a big attraction for recreation enthusiasts and everyone in between, and is an excellent stop for anglers, especially when you take the time to learn its structure and get to know where the opportunities lie. Sections of the Boise River hold large wild browns and rainbows that can stretch to 22 inches in length. Starting at Lucky Peak Reservoir down to the neighboring city of Eagle, there are various stretches to catch fish. You'll mostly find rainbow and brown trout as mentioned above, but also some whitefish and the occasional steelhead. Fish and Game doesn't bring in a ton of released fish, but they do drop in some trapped steelhead or chinook salmon from below Hells Canyon Dam and into the river – providing an excellent urban adventure for anglers.
Check out the fishing all the way up at Barber Park, just below the diversion dam for the big canal below Lucky Peak Dam, and the stretch of river going from the Broadway Street bridge and throughout the stretch in front of Boise State University.
Bernadine Quinn Riverside Park
Some of the locals call it Clock Tower Pond, and it's one of the area's best places for urban fishing with a number of accessible spots. It's also referred to as Quinn's Pond, and it's located in an undeveloped park north of the Boise River next to Fairview Avenue and Veterans Parkway. It's a 22 acre pond adjacent to the Boise River Greenbelt with fishing docks, a small beach area for canoes, and a sheltered picnic area. It's a tad warmer than the river, and the pier on the north end of the pond offers easy access in and out of the water. It's an outstanding spot for urban fishing with aquatic life that varies between rainbow trout, bluegill, large-mouth bass and channel catfish. The pond is also great if you're looking to fish from a fishing kayak, canoe or boat – and it's not far from parking. It's adjacent to Boise's new River Park, one of the hottest destinations along the river with man made waves.
Veterans Memorial Park Pond

Fishing in Boise is a popular way for folks to enjoy passing the time, and Veterans Park Pond is one of the larger ponds in the city, stretching to roughly a half of a mile long and across. The pond is stocked with a number of fish species, including large-mouth bass, bluegill, carp, rainbow trout, and plenty of chubs in the summertime. The large-mouth bass and bluegill are spectacular here, and the bass range up to the 3 to 5 pound range, some bigger. Bluegills are also a great catch, and can range between 8 and 10 inches. It's also great if you're looking for some solitude – it's 16 acres, deep, and hugged by steep banks and towering trees. Not far from the Greenbelt and a play area and park facilities, the pond is located at the rear of Veterans Park on the corner of Veterans Parkway and State Street.
Parkcenter Park Pond
Ponds are an often overlooked gem for those who want a convenient getaway without leaving far from home. Parkcenter Park is another fishing destination at just 13 acres, but in addition to the pond, there's a great sand volleyball court if you're looking to vary up the day's activities. But on to the fish. The pond, located on Parkcenter Boulevard, primarily stocks bluegills and rainbow trout with the occasional large-mouth bass and carp to boot. Sizes vary between 6 to 14 inches.
We've only scratched the surface here when it comes to Boise's urban fishing. Some other destination spots worth looking into include Eagle Island Pond, Ill Pond at Horseshoe Bend, Sawyers Pond, and Duff Lane Pond. There are 35 stocked ponds in the valley, so you're sure to find a location where you can fish, hang out, and beat the summer heat. No matter where you choose to fish, for the best in success, try your line in the evening time and don't shy from using tubes, canoes, or kayaks where you may be able to find some bigger fish away from the fishing spots along the shore.
Be sure and check out the Idaho Fish and Game website for more information on the dos and don'ts of these urban fishing destinations, as well as stocking numbers and dates. Certain areas do have seasons, but many of the canals and fishing spots throughout the valley are unrestricted all year long.