The Spice of Life in Boise
Posted by Hughes Group Blog Team on Wednesday, April 5, 2023 at 10:20:54 AM
By Hughes Group Blog Team / April 5, 2023
Comment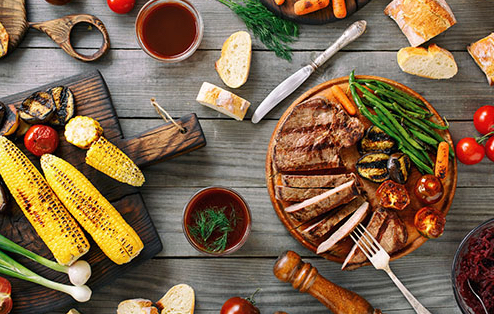 The United States of America is a wonderful place to live. A big portion of the uniqueness of the US is the idea that all different cultures have mashed and blended to create a melting pot of food, fun, and tradition. With so many options and so much culture, it's not surprising that many restaurants have been opened with a focus on one culture or type of food. Luckily for Mexican food lovers, the Boise eating scene has many local eateries that serve impeccable food styled in the Mexican flavor palate.
Tin Roof Tacos plays up the deliciousness that can come from a taco truck, yet keeps fairly close to the border as the owners of this establishment moved to Idaho with the dream of serving up a Texas staple- tacos! Though they serve traditional taco truck fare in a brick and mortar building, the two sisters who opened Tin Roof Tacos have opened up their menu to include fascinating fried chicken tacos, barbeque brisket, and veggie versions filled entirely with peppers. If you have a hankerin' for an inexpensive, quick meal that will fill you up and satisfy your Taco Tuesday traditions, Tin Roof Tacos takes the cake.
Moving on to a sit-down experience, the Matador is lauded for its warm atmosphere and hot after 9 o'clock scene. That's right! After 9 pm, the Matador closes its doors to the under 21 crowd so that guests can enjoy a different type of dining experience. The intricate indoor decor and the patio seating outdoors aren't the only reasons this restaurant gets high marks. Food and drink are the main reasons most people head out to eat, not to mention the promise of interesting company. While this restaurant doesn't guarantee that you'll enjoy the folks you travel therewith, they do promise magnificence in the form of entrees, appetizers, and specialty drinks. Their menu indicates items that are safe for vegetarian and gluten-free diners, so those who need to follow such diets can do so without having to ask for a special menu. From ceviche to calamari, the appetizer menu runs quite a wide range of food styles. Sauteed Chipotle Mushroom Tacos tantalize the taste buds of many guests and provide a Mexican styled spin on a rather interesting ingredient. Various other exquisite meats and vegetables can be purchased from the menu in entree form, tacos, and salads. Seasonally, each restaurant locations puts out their own specialty menu using fresh ingredients. For example, fall of 2017 brought with it Butternut Squash Tacos and a Strawberry-Mint Ginger Cooler from the Mocktail portion of the menu. Put the Matador on your list of places to try when you are in the mood for some fine dining in downtown Boise.
Lorena Jimenez has been operating a taco stand in the Western Bench of Boise for a few years and has stayed in business for so long due to her immaculate service and mind-blowingly delicious food. Open from 10-7, patrons can get a wide variety of scrumptious morsels to fill their bellies, including Mexican dishes that may not be found in a cookie-cutter Mexican style restaurant. Fresh ingredients bolster her recipes and bring them to the next level. As one customer quipped: "Holy Mole!" They were right! Swing by for a casual and festive meal that is sure to put a smile on your face and bring you back to Lorena's Mexican Cocina again and again.
Taco Truck competition is steep, which is why we listen when the reviews scream that El Chavo Taco Truck deserves a high position in the rankings for Boise's best. The tacos themselves ring in at an unheard of $1.25, so even if you aren't sure about whether or not you want to try them, there isn't much to lose in checking out these authentic street tacos. Though the menu may not be as expansive as other establishments, once you have a favorite you won't miss the other options. They serve more than just street tacos, though! For a full look at their menu, head over to Overland Road between Roosevelt and Latah.
Having only been open for a few months, Taqueria La Flama has earned much praise for their clean establishment, fantastic punches of flavor, and friendly service. Already, many newspapers and magazines have scrambled to try their various food offerings and have spoken to customer after customer who have left the place full and happy, not to mention the fact that all who enter swear they will return frequently. What makes this place special is that it serves Mexican fare inside as well as through the drive-thru. The food is amazingly well put together and delicious which tends to draw in customers who may have previously frequented other drive-thru establishments. Taqueria La Flama stays open until 10 pm on Fridays and Saturdays, an additional hour later than their typical 9-9 hours during the rest of the week. Instead of heading to a chain drive-thru, try this business and support local while enjoying a more personalized food experience.
Speaking of Mexican restaurants, if your stomach isn't rumbling like ours, we will be surprised. Many locations provide the all-encompassing positive experiences including flavor, atmosphere, and good service. Highlighting a few of our favorites was difficult as the eclectic nature of the Boise food scene draws in all types of restaurateurs, but when it comes to Mexican style cuisine, these places win the medals of honor in our book.
Sources
https://www.tinrooftacos.com/menu
http://matadorrestaurants.com/mexican-food-boise
https://www.facebook.com/pg/Lorenas-Mexican-Cocina-Grill-210150779037392/reviews/?ref=page_internal
https://www.facebook.com/pages/El-Chavo-Taco-Truck/120182158096195
https://www.facebook.com/boisetaquerialaflama/
http://www.idahostatesman.com/entertainment/ent-columns-blogs/words-deeds/article173925776.html