The Skies of Idaho: The King of Paragliding
Posted by Hughes Group Blog Team on Wednesday, June 3, 2015 at 12:18 PM
By Hughes Group Blog Team / June 3, 2015
Comment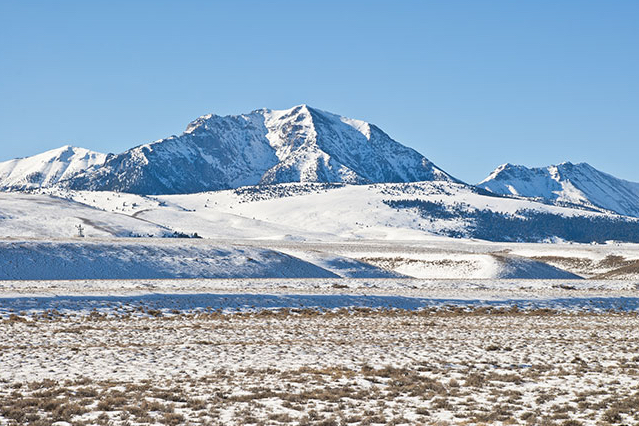 Can you feel the wind blowing across your face? Imagine soaring thousands of feet above the earth, looking down and watching the expanse of the Idaho landscape sprawling for miles all around you. This is how you experience Idaho. You'll float across the Lost River Valley and experience some of the best views you'll find anywhere in Idaho. Partly because you're paragliding, so you can see everything from an incredibly unique point of view. See Idaho how the birds do by paragliding from King Mountain.
The Best Idaho Has to Offer
When it comes to the best place for paragliding and hang gliding, you'll find no better place than King Mountain. The mountain is just outside of Moore, Idaho and it's at the south end of the Lost River Range. The Lost River Range is unique in all of Idaho, because it's home to the tallest mountains in the state, including the tallest, Mount Borah. Of the 25 tallest mountains in Idaho, the Lost River Range is home to 24 of them. While Mount Borah towers at 12,662 feet, King Mountain is no slouch. Push your skills and experience as you launch at 8,100 feet from King Mountain.
The incredible variety and elevations make King Mountain one of the best, if not the best, places for hang gliding and paragliding in Idaho. It features three different launch sites. The lower site is at 7,400 feet, and it's a great place to launch in high winds as it has a wide and flat slope. The upper launch sites are a little more challenging, and restricted in terms of the launch area. The north launch is steep, with a ramp through trees. The south launch is a flat and open slope that overlooks the lower launch. These upper launches are at 8,100 feet.
Getting to King Mountain
This premiere paragliding and hang gliding area can be a challenge to reach. It's to the east of Moore, Idaho, but the road requires an off-road vehicle. While the road has been improved, it's still just a single lane road suited for 4x4s. You'll want to be careful on the road. Take it slow, and stay safe.
Taking to the Skies
When you're standing at the launch sites of King Mountain, you'll understand why this is such an incredible and popular place for paragliding and hang gliding. The views are spectacular, and King Mountain is home to some incredibly challenging and varied flying conditions. There are three different valleys here, separated by the Lost River Range. King Mountain is the place for cross country flying.
Before you take the leap, you'll need to be prepared. This is no place for beginners, or inexperienced paragliders. The draw of dramatic weather changes and incredible thermals is great for the pilots that know what they're doing, but can prove dangerous to lesser experienced pilots. Once you've gained enough experience paragliding in mountain and desert conditions, you can consider flying at King Mountain. Although, you'll still want to fly with pilots that have more experience here.
But once you have that experience, King Mountain is a fantastic place to take to the skies and paraglide or hang glide. The most popular run here takes you from King Mountain to Challis, close to 70 miles away. While most runs from King Mountain don't take you near INL (Idaho National Laboratory), you'll want to know where you are. INL is restricted airspace, and you are not allowed to land anywhere on this area. Consult your maps and experienced pilots to make sure you know where you're going, and where you are.
Getting Experience
It should be clear that King Mountain isn't for beginners. But don't worry. You can gain experience and training through tandem paragliding and lessons at Fly Sun Valley located in Sun Valley. While paragliding is simple, and Fly Sun Valley compares it to riding a bike, there's still a lot of information and experience that you'll need in order to paraglide safely. If you truly want to experience paragliding, flying tandem is the safest and easiest way to do so.
Afterward, you can start learning how to fly solo. Take your time. Gain the training, skills, and experience necessary so that you can enjoy this incredible activity and sport safely. King Mountain offers a unique challenge, but it can take time to work your way up to mastering the King. Use the resources and opportunities available in Idaho. It takes time to conquer a mountain. So be safe, and learn how to fly. After you put in that time, you'll be a part of an incredible sport and community, and you'll be able to experience Idaho from the skies.
Sources -
http://risingair.com/default.asp
http://www.flysunvalley.com/pages/instruction.html
http://www.flykingmountain.com/about-king-mountain/