The Oh-So-Delicious Idaho
Posted by Hughes Group Blog Team on Thursday, July 31, 2014 at 12:45 PM
By Hughes Group Blog Team / July 31, 2014
Comment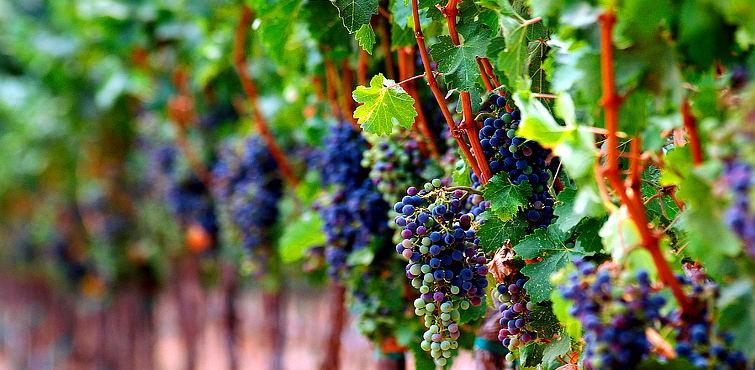 It's definitely no secret – everyone associates Idaho with potatoes. The two have been enjoying wedded bliss since early pioneers began settling the Idaho territory. We can easily blame the lively Snake River for all that – through time its moved a lot of the silt that farmers cultivate today into fields that lie along the course of the river. Potatoes require plenty of water to grow, and the Snake River provides much of the water that heavily saturates the soil, creating the ideal conditions for a superior potato. It is in the Magic Valley of Southern Idaho where the greatest and most distinguished potatoes are cultivated.
In fact, without Idaho's leading agricultural developer, J.R. Simplot, the McDonald's french fry wouldn't be what it is today. One of the most well known names in Idaho, the late Mr. Simplot was responsible for forming the dehydrated shoestring potato that could be quickly frozen.
It may come as a surprise to most, but Idaho is certainly not restricted to growing just potatoes. In fact, we don't think the nation would fare very well if Idaho's cash crops were suddenly yanked from production – and we're not just talking potatoes (although the state does rank first in production nationally). According to facts taken from agr.idaho.gov given in 2010:
Idaho ranks second in the nation for Barley production.
Our state ranks third in the nation for milk production.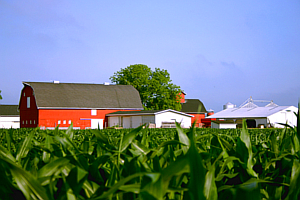 Idaho ranks first in the nation for production of food sized trout – roughly 72 percent.
We grow 70 percent of the hybrid temperate sweet corn seed produced in the world.
Idaho sits in the top 10 in the nation for 26 different crops and livestock.
Idaho's seed industry supplies 80 to 85 percent of the sweet corn seed produced in the world, and is a leading supplier in carrot, onion, turnip, and lettuce seeds.
Our state ranks in as the nation's third highest producer of mint, sugar beets, hops, cheese, alfalfa hay, and fresh plumes & plums.
Idaho's agriculture, as you can see, is no joke. But with 82,751 square miles of perfect growing conditions among rolling hills, mountain fresh water, gentle rains, and warm sunshine, it's hardly shocking....and sounds like not only the ideal place for agriculture, but for people too.
Idaho Wines
The first grapes to grow in Idaho began to produce in 1862, and now, Idaho has over 1,600 acres in vineyards and 43 wineries that produce abundant varieties of award winning wine.
People are largely unaware of the great wine growing areas that roll along Idaho's beautiful countryside. Idaho has a unique blend of geography, climate, and soils to make its vineyards successful with large varieties of grapes. Idaho's wine country dots southern and western Idaho, which was designated in 2007 as Idaho's first American Viticultural Area. It features the largest density of vineyards and wineries throughout Idaho. The area is comparable to many famous wine regions around the world. It's distinctive grape growing capabilities are a result of ancient volcanic sediment that gave birth to fertile, well draining soils that allow cultivators better control as they rear grapes season after season.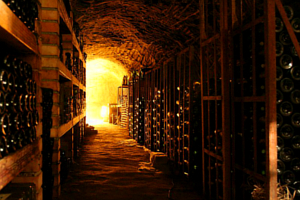 If you're all about wine, don't miss some of the upcoming events in and around Boise:
UnCorked in the Garden - Every Thursday between June and September, 6:30 PM in the Idaho Botanical Gardens in Boise. This beautiful venue is just one of the many things to enjoy at these events, which are accompanied by upbeat music and a different fine wine selection every week.
Taste of McCall - Saturday, August 2, 12:00 PM at the River Ranch in McCall. The excellent spirits are accompanied with food and wine demonstrations by experts from all over Idaho. Proceeds go towards grants for local schools.
Sips, Songs, & Stories – Saturday, August 16, 7:00 PM at the new Owyhee Penthouse in Boise. Participants are treated to an artistic night of self expression and achieving dreams, as well as wine from Telaya Wine company.
Idaho has a surprising diversity of both local foods and talented farmers and chefs. Idaho's strong agricultural identity allows for a wide variety of foods, and boasts a huge selection that many folks are entirely unaware of. You can be sure we're producing more than just potatoes!
Hughes Real Estate Group is Idaho's leading real estate team, helping buyers and sellers across the Treasure Valley, including Boise, Meridian, Eagle, Nampa, Caldwell, Kuna, and Star. Call anytime at (208) 571-7145.