The Great City of Boise
Posted by Hughes Group Blog Team on Tuesday, December 17, 2019 at 11:21 AM
By Hughes Group Blog Team / December 17, 2019
Comment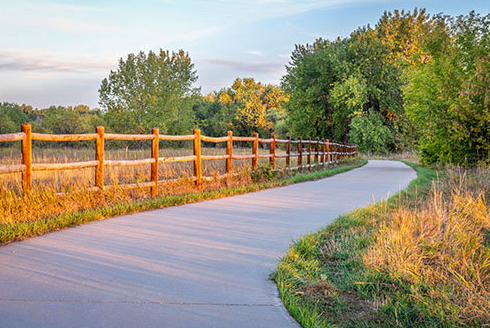 If Idaho has a heart, it is Boise. Of course, since Boise is the capital of the state that might be a little obvious to you, but it is the heart of Idaho for other reasons as well. Idaho is an incredible state and Boise is an incredible city to compliment it. But what makes Boise special? What is it about the city that has made it so populous in a state that is otherwise somewhat barren? Sure, Idaho has a lot of people in it, but they are spread out and do not add up to more than most of the other states in our great country. Again, the fact that Boise is the capital of Idaho has done a lot of help it grow but there are other things about Boise that make it a wonderful city and a great place to live or visit. While the many residents of Boise might understand what makes their city great, I am sure there are many others out there who are not so informed and might want to know more about the many qualities of Boise. And of course, a place is nothing when you do not have anything to do there, so how about I give you a bit of an introduction to Boise and let you know about the innumerable fun things you can do there.
If you want to start small and do something in the Boise that is very easy and fun to do you should check out some of the museums that are in the area. I know a lot of people look at a museum and think it is a boring way to spend time, but I would contend that you just have not found the right museum yet. With the variety of different museums that can be found around Boise, I am sure you are going to find something to your liking. My own personal favorite museum in the Boise area is the Warhawk Air Museum located in Nampa. Basically, the museum has a whole bunch of different airplanes and helicopters that have been used through some of the different wars the United States has participated in. Such big and cool machines are fun to check out at and learn about but if you want something more personal to Idaho there are two other museums that I think would be of particular interest. First, there is the Idaho State Museum which has a number of exhibits specific to Idaho and its history and second there is the Idaho Museum of Mining and Geology. As you are probably well aware, mining and prospecting are very important to the history of Idaho and so if you hold the state close to your heart you might want to learn more about that aspect of it.
Closely connected to the experience of visiting a museum is the experience of visiting a state historic landmark and the Boise area has a bunch of these that you can find and enjoy. There are three specific examples that I think would be of the most interest to the greatest variety of people. First is the Old Idaho Penitentiary which stands up over the city of Boise and is a little imposing, even if it is not as tall as most of the other buildings in the city. There is so much history in a building that operated for more than a hundred. Apparently, it is said to even be haunted. There is also a part of the Oregon Trail that passes near to Boise and Idaho would not even exist if the Oregon Trail had not cut across what would one day become Idaho. You can check out some of the thing of what the settlers saw though with an additional helping of city and with maybe a few airplanes flying overhead. The landscape has not changed that much but what humans have put on that landscape certainly has. The last point of interest would be the Anne Frank Human Rights Memorial along the Boise River.
In fact, the Boise River is a really big part of the Boise atmosphere and holds a bunch of different things for you to do on its own. This is because of the river itself and all of the fun things you can do in it but it is also because of the Boise River Greenbelt that surrounds the river in Boise. This is where the Anne Frank Human Rights Memorial is, and it is also where you can find one of the largest concert venues in the city. There are frequently big-name bands performing there and it is just a good way to hear some nice music. There are parks and walking paths all over the area (Whether you want to take your dog out for a jaunt or just enjoy the morning air by yourself) and you can even find Zoo Boise there if you want to check out the exotic animals. A lot of the most interesting things to do have been put next to the Boise River and that makes it a great place to go for an afternoon of just about anything you might want to enjoy doing.
Boise is also a fantastic place to get some eating done. You are going to find a number of fun and delicious restaurants in the area and many of them will have food that is locally sourced and prepared using ingredients that came from Idaho's own farmland. The Boise area also has a lot of people who really care about alcoholic beverages and so you can get some really good beer and wine if you know where to look. In general, if you like experimenting with new food options and enjoy a more refined palate, you will find something to love in Boise.