The Eagle Island Experience
Posted by Hughes Group Blog Team on Friday, July 31, 2015 at 12:24 PM
By Hughes Group Blog Team / July 31, 2015
Comment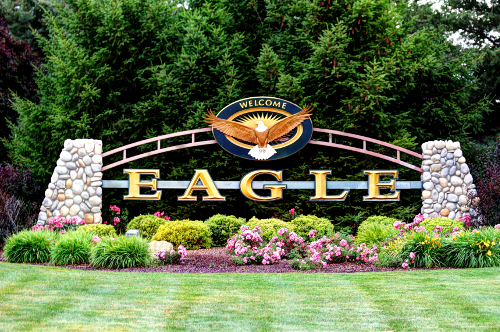 As much as people flock to Idaho for the state's incredible beauty, nature, and recreational opportunities, that's not all there is to Idaho. Sure, you can't dismiss the beauty and closeness to nature that living in Idaho offers you. Living here is a lifestyle choice, and so it's easily apparent why so many people move here. It's probably why you did (or are looking at moving here).
But Idaho isn't just a pretty state. It has so much more to offer than beautiful state parks, world class fishing in famous rivers, or skiing that rivals resorts in Sweden. Idaho is full of a rich history and culture that bleeds through into the everyday. And that culture and history is celebrated just as much as the incredible outdoors that defines this state. Boise sits at the heart of this celebration. The capital of Idaho is also a booming arts and cultural center, filled with writers, musicians, and more. And every year, there's an event unlike any other that celebrates a different side of Idaho.
The Experience Festival
Touted as one of the best-kept secrets in the state, the Eagle Island Experience Festival is an annual event that takes place at the Eagle Island State Park. From the name of the festival, you might have no idea what the experience is. You wouldn't be alone. With all that the Eagle Island State Park has to offer, the experience alone could simply be the park.
The state park is an incredible day use area, filled with outdoor recreational opportunities for anyone. From horseback riding, hiking, swimming, boating, a waterslide, and more, the Eagle Island Experience could simply be the experience of the beautiful park. To some extent, it is. But it's so much more than that. The Eagle Island Experience Festival is the place to bring your lawn chair and relax. Enjoy a cold beverage from the bear garden, and immerse yourself in the visual arts and musicians that make up the festival.
The "Hippie Festival"
The Eagle Island Experience is one of the first festivals of the season, and it celebrates music and culture. They've had musicians that range from a Japanese pop star to a Beatles tribute band. It thrives on being unpredictable, and a family friendly celebration of peace and love that's so commonly associated with the hippie movement. Thrown on that old tie-dyed shirt, and you won't be out of place at all here.
This festival is place where diversity comes together to find common ground. It's a place to share in nature, culture, and art. Through the performances, craft centers, arts, and music, you'll soon discover that this is a festival unlike any other. And, of course, one thing each Eagle Island Experience Festival has in common is the Boise Bellydance Company. The music may change, but you'll always be able to watch the bellydancers.
An Eclectic Mix of Events
Each year, the events, speakers, and workshops change. Nothing is the ever the same, and that change and diversity is the heart of the Eagle Island Experience Festival. This year, in 2015, you can expect to hear about the Ohana No-Till Farm as they discuss the benefits of sustainable agriculture, and what they are doing to serve the Boise Area. You'll also be able to learn about the surprising movement of tiny homes. These are homes with less than 400 square feet, and they are created in many different ways, with many different materials. The purpose of tiny homes is all about simplified living. You'll even be able to learn about beekeeping, and the objectives of beekeeping.
A Time to Remember
When you visit the Eagle Island Experience Festival, you're bound to have a great time, and what you experience and learn there will stick with you forever. It's an incredible celebration of diversity. It's appropriately called the "hippie festival." It's about peace, love, and sustainability. It's about diversity, while finding common ground and understanding.
This is the beauty of Idaho. It's not just the green trees, sprawling grasslands, towering mountain peaks, crystal rivers and lakes, and gentle valleys. Idaho is about a diverse culture, and everyone coming together. While the nature and beauty of Idaho brings you here, it's the people of Idaho that will keep you here. Celebrate the culture and history of Idaho at the Eagle Island Experience Festival, and explore the great outdoors at the same time. Living in Idaho is a win-win situation, so what are you waiting for?