The Best in Urban Living: Downtown Boise Idaho
Posted by Hughes Group Blog Team on Friday, September 6, 2013 at 9:35 AM
By Hughes Group Blog Team / September 6, 2013
Comment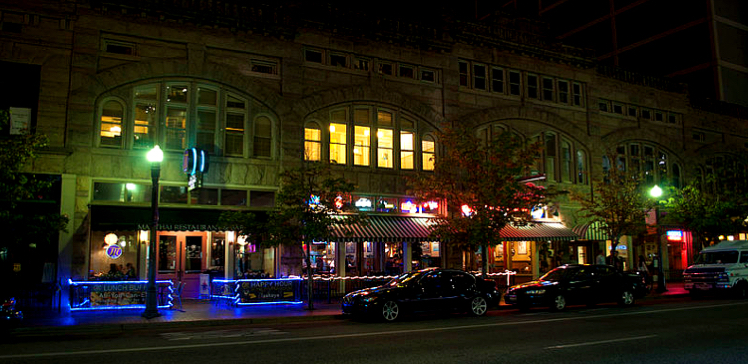 How well do you know downtown Boise? Chances are you may drive through downtown, work downtown, or at least visit downtown occasionally – but know very little about it. If you haven't had the chance recently – take advantage of the season's weather and remind yourself why you live in Boise, Idaho! A stop downtown is the perfect way to celebrate Boise living with an afternoon of amazing boutique shopping, a delicious bite at a sidewalk cafe, or a day filled with cultural learning. Downtown Boise offers all of this and so much more in a beautiful urban setting with clean and tidy streets and friendly people.
Downtown Boise has received accolades from various national publications for its livability and high quality of life. It is divided into six distinct districts:
Linen District
Linen District – The Linen District is a six block stretch that runs from 13th Street to 16th Street and Main to Front. It gets its name from the Linen Building – a historic building that was originally constructed in 1910 as the American Laundry Building. It is now an environmentally friendly special events center and art gallery located at 1402 Grove Street. It's an Eco friendly venue for art and fashion shows, music concerts and events, weddings and receptions, corporate meetings, proms, and many other events. In addition to the Linen Building, you'll also find Big City Coffee, the Modern Hotel and Bar, and the Eyes of the World Imports.
Central Downtown
Central Downtown – The Central Downtown District in Boise is part of the area's three distinct shopping districts, including Old Boise and BoDo (Boise Downtown). If you're looking for Boise's finest specialty shopping opportunities, central downtown is the first place to stop. In this area you'll find shops in renovated and restored buildings, some with historical significance. There's not only shopping found in the heart of downtown, but several other destinations vital to downtown Boise's blueprint, including the Egyptian Theater, the Idanha, and the Union Block building.
Capitol Hill
Capitol District – The Capitol District largely speaks for itself. Boise is the capital and population hub of Idaho, and the capitol building is located in the heart of the city on West Jefferson Street, one of the city's most defining structures. This buzzing business district is a significant, and beautiful section of downtown. If you're in the area, Capitol Park is the ideal stop for lunch in front of the beautiful Capitol Building.
Old Boise
Old Boise Historic District – The Old Boise Historic District is found at 6th and Main Streets, and is home to one of downtown's most exciting districts, including a vibrant host of dining opportunities, nightlife, shops, services, and plenty of other things to do. As the name implies, this section of downtown is distinctive and rich in its heritage, a heritage that extends back to the founding days of Boise. Some of Boise's oldest structures were built here, including the former Mayor Cyrus Jacob's 1864 home, which you can still find on Grove Street. Also, Mayor Thomas Logan lived in a unique adobe structure at 6th and Grove, and the Log Pierce Cabin was located at 5th and Main. If you want to see these buildings today, they are now located a few blocks south adjacent to the Idaho Historical Museum.
The Old Boise Historic District also has a significant history with the Basque culture that began with rooming houses, churches, and other meeting places. The Basque culture is still prevalent with the recently remodeled Basque Museum & Cultural Center located at 6th and Grove.
BoDo
BoDo Historic District – The BoDo District is a thriving destination for shopping, dining and entertainment in the perimeter of Front Street, Capital Boulevard, and Myrtle Street. Extremely well loved by Boise residents, this charming crossroads consists of a diversity and character uniquely its own. The BoDo District offers quick access to some of Boise's most significant attractions, including Julia Davis Park and The Grove – as well as the Hampton Inn & Suites. The individual shops and businesses in this area are full of adventure, and you'll find an impressive variety of goods, and a fine selection of dining choices to round off a busy day of perusing. This is one of downtown's most enviable spots, and is considered a prime spot for anyone looking to set up their business.
Culture
Cultural District – Downtown Boise's Cultural District extends from the Boise Art Museum to the Idaho State House – and along the Boise River. It's also been called the Eighth Street Cultural District, an L shaped area near the BoDo District. The arts and culture center of Boise, this is the section of downtown where Boiseans are reminded just how important culture is to the city. A visit to this area warrants a stop at the Boise Art Museum, located on Julia Davis Drive. There you'll find a collection of exceptional exhibits and collections that represent the vital cultural life present in Boise.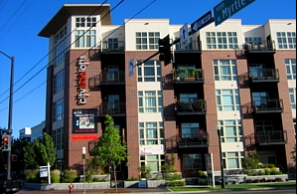 There's an amazing variety of things to do and experience in downtown Boise, with special events and unique entertainment choices that continue throughout the year, every year. Whether it's the shopping, dining, entertainment, or cultural destinations that have you hooked, downtown is the ultimate destination for modern urban life mixed with small town charm.
Homes and condos in and around downtown Boise are some of the most sought after, and some of the most difficult to find. If you're interested in downtown Boise Idaho living or commercial real estate opportunities, our team of knowledgeable agents are the first step toward launching your search. Also get more information on homes and properties for sale around Boise, including Meridian, Nampa, and Eagle.
Hughes Real Estate Group is Boise Idaho's number one real estate team, helping both buyers and sellers reach their goals across the Treasure Valley. Call (208) 571-7145 anytime to get your new home search started.