The Aquarium of Boise: Bringing the Ocean to You
Posted by Hughes Group Blog Team on Friday, July 17, 2015 at 1:29 PM
By Hughes Group Blog Team / July 17, 2015
Comment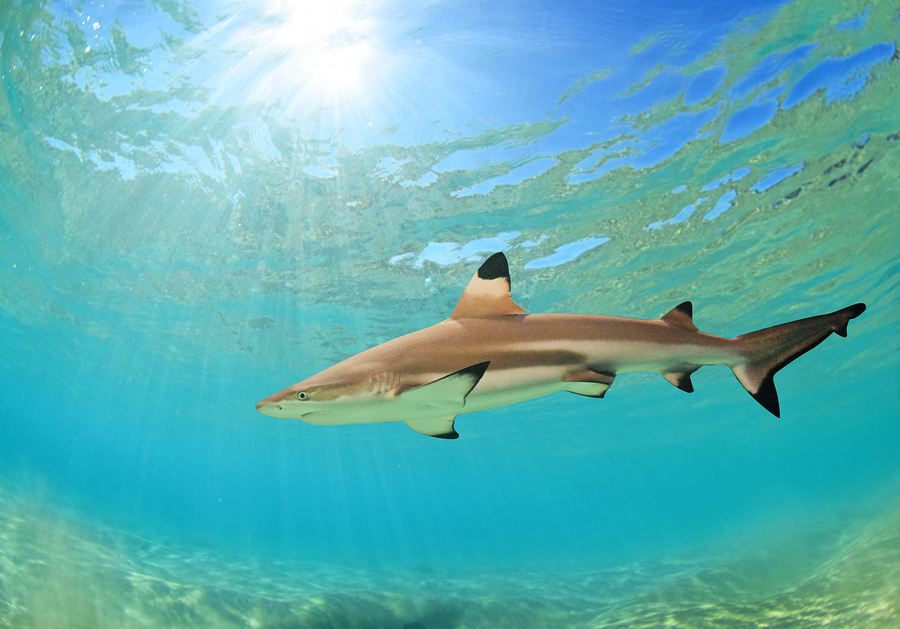 When you moved to Idaho, you were drawn by the sprawling landscapes, the clear skies, and the great outdoors. And Idaho didn't disappoint. It's got a lot to offer, from natural hot springs, majestic waterfalls, fantastic parks, and wildlife reserves. And you chose Boise because it's a great city with a lot to offer. From parks to luxurious landscapes, and whitewater rivers to the Broncos games at the Albertsons Stadium. Boise has the city life, plus the outdoor life, in a fantastic fusion that means there's always something to do. And there's something else for you to go enjoy, if you haven't yet. The Aquarium of Boise brings the wonder and magic of the ocean to you.
What the Aquarium is About
The Aquarium of Boise is a non-profit organization dedicated to their mission. Their mission is to "educate and inspire the community to conserve and protect oceanic life." They have a massive facility that sprawls 10,000 square feet. Within the aquarium, there are over 35,000 gallons of saltwater, and a staggering amount of ocean life. But they don't just have oceanic animals there; they also have a reptile exhibit, complete with iguanas and chameleons. Right now, they are looking at expanding even further, by adding another 5,000 square feet and adding an Amazon exhibit and more. They're even adding touch tanks, where you'll be able to touch the marina animals.
Experiencing the Aquarium
The Aquarium of Boise is open year round, except for Christmas, although it is advisable to call ahead and verify their operating hours for holidays and seasonal changes. While you're free to roam around and explore the exhibits, they also offer guided tours. This provides you with plenty of information about the animals and habitats you are visiting, plus you can even get a behind the scenes look.
Speaking of behind the scenes, they have some really unique opportunities available. If you are, or know someone that might be, interested in becoming a marine biologist then you're in luck! You can join the aquarium staff on their morning rounds as they feed the animals and prepare for the day. Ask away, if you have any questions, and they'll sate your curiosity. Afterwards, you can explore the rest of the aquarium because admission is included.
The Aquarium of Boise recently added a Giant Pacific Octopus to their exhibit, and you can sign up for a special encounter. You'll learn about the octopus, and how they interact with their environment. Octopuses are fascinating creatures, and this is a really unique opportunity.
If you're looking for something with a little more bite to it, then I suggest you check out the sharks. If you take part in this encounter, you can actually help feed the sharks. Now there's an experience.
Want to be More Hands On?
Perhaps just visiting the aquarium isn't enough. You can help this non-profit organization by volunteering for a variety of causes. You can volunteer to help with the educational side of the aquarium, or you can volunteer with the animal care department. Either way, it's a great way to give back and to get even closer to the oceanic animals. For more information, be sure to check out the Aquarium of Boise's website here.
Glad You Live in Idaho?
You don't give up anything you love when you live in Idaho. Boise really does have it all, and it's a great city to live in. The state capitol is a city full of variety and opportunity. The Aquarium of Boise is a prime example. It brings together the marine life from the ocean, the reptile world, and is even expanding to include exhibits from the Amazon. It's great place to explore and relax, and to just enjoy the best of what nature has to offer. Plus, if you want to be more involved, you can be by volunteering to this great cause. Idaho has everything from deserts, to mountains and plains, rivers, lakes, hot springs, and even a bit of the ocean. You can enjoy the comforts of city living, all while enjoying the thrill of an outdoor lifestyle. It's the best of both worlds, and Boise is at the center of it all.