Sun Valley Film Festival: Idaho Isn't Just the Outdoors
Posted by Hughes Group Blog Team on Tuesday, December 1, 2015 at 9:07 AM
By Hughes Group Blog Team / December 1, 2015
Comment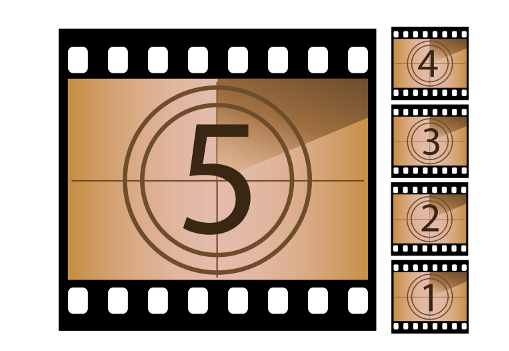 There's no arguing that Idaho is a beautiful state. It's full of beautiful forests, rivers, lakes, mountains, and so much more. The love of nature is what brings many people to Idaho, and not just to visit. The lure of Idaho can be too powerful sometimes, and people often move here to enjoy the great outdoors. Idaho is perfect for that. It's not full of massive cities, booming metropolises, or a ton of pollution. It's green, clean, and quiet. This amazing state is a paradise for lovers of the outdoors.
Idaho is also a perfect blend, or fusion, of the outdoor lifestyle and the city life. While there are many small towns that dot the Idaho landscape, there are bigger cities that offer all of the amenities of the "big city." But the real beauty of Idaho is that even when you live in the biggest city in Idaho, Boise, you don't have to give up any of the recreational activities that you enjoy outside. Boise is a veritable playground of outdoor fun, as are many of the other cities in Idaho. When you live in Idaho, adventure is in your backyard.
Of course, Idaho isn't just about the great outdoors. There's a booming arts and entertainment movement in Idaho, and independent filmmakers can feel right at home here, as well. We're not just talking about "Napoleon Dynamite" being filmed in Idaho. There are a lot of independent filmmakers in Idaho, and their films are as varied as the landscape of Idaho.
The Sun Valley Film Festival is a relatively new, having first started in 2012. It wrapped up its fourth annual festival at the beginning of March this year, in 2015. However, it's a widely popular and respected event that brings in big names in independent films, as well as mainstream films. And this year, the Sun Valley Film Festival showed ten films from Idaho independent filmmakers.
Just how big is the Sun Valley Film Festival? This year, Clint Eastwood was in attendance to receive the Sun Valley Film Festival's first ever Lifetime Vision Award. He was acknowledged for his incredible and award-winning career in filmmaking. Bill Paxton was there as a special guest at the Coffee Talks panel, a sharing and question event. Previously, in 2013, Jodie Foster was at the Sun Valley Film Festival as well. This event captures the attention of big names in the film industry, and showcases the work of the independent, and often times local, filmmakers.
The festival is full of unique and incredibly gifted talent, and seeks to award and recognize the best of them. There are often cash prizes that go hand in hand with the awards. There are even awards given to student filmmakers under the age of 18. All in all, the Sun Valley Film Festival is a growing and renowned festival for independent filmmakers from all over.
The event this year was even bigger than previous years. According to information from the Sun Valley Film Festival's website, ticket sales were up by twenty percent, and there were almost 150 filmmakers and special guests that attended the festival. The festival showed over 60 different films, complete with question and answer sessions with the filmmakers. The event was so big, and it's drawn such a large crowd, that the festival gained a fifth day this year.
Not only is the festival a great place to go see rising stars and incredible independent films, it's a great place for current and aspiring independent filmmakers to begin networking. If you want to learn about the process of filmmaking, or take an insider's look, the Sun Valley Film Festival is the place to be. There are even work-in-progress panels, where industry professionals critique screenplays.
While Idaho might be best known for it's incredible views, beautiful mountains, forests, valleys, and wandering rivers, it's becoming clear that Idaho will become known for another reason. Independent filmmakers come from all over to attend the Sun Valley Film Festival. The festival is quickly becoming known as the filmmaker's festival. It celebrates the arts and Idaho in a way that only Idaho can. While you may have missed the festival this year, it's not too late to plan for the next festival. Get ready to enjoy the beauty of Idaho in a different way, and see our great state through the eyes of an independent filmmaker.