Spec Homes in Boise
Posted by Hughes Group Blog Team on Thursday, March 3, 2016 at 11:39 AM
By Hughes Group Blog Team / March 3, 2016
Comment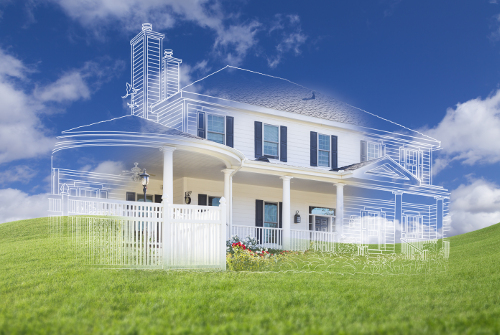 Moving—it can be quite the adventure. With all the hype that surrounds packing, preparing the home for sale, and writing up contracts one had better have their new living quarters arranged as soon as possible. Once the sale of their first home is final, and the keys are handed over, it is no longer theirs and they must now find a new place to live. Hopefully that will have been taken care of long before the sale was final, however, depending on their new desired dwelling, it may take longer than anticipated—like when people choose to build their home. Since building a home can take several months, unless construction started long before their home was up for sale, they may be out of a home for a while. What is the solution then? How can they still buy a unique and new home without having to live in a motel for three months while everything is being completed?
The answer? Spec Homes
Why Buy a Spec Home?
There are many reasons to buy a spec home—aside from the two mentioned above. For instance, there are some people that don't care for the customization process, but want a unique home, and are not certain about how they would want it built in the first place. These people can buy a unique and customized home without the hassle of undergoing the building process when they buy a spec home.
Another benefit to buying a spec home is, depending on what point in the spec home's construction process that it is built, the new owner can do minor customizations like choosing the fixtures and so on.
Quirks of spec homes
Spec homes can be quirky sometimes. Not in a bad way, just in a unique way. Since the builder will likely be the one choosing the floorplan, number of bedrooms, and everything else, they can sometimes add things to the home that are unusual. For instance, their maybe a spec home or two that have classic towers on one corner of the home, a feature that may not have been chosen for the home had it been built with a specific buyer in mind. Or, for a less drastic example, the kitchen and bathrooms may be outfitted with granite countertops, which again may not have been chosen by any specific buyer.
Spec home builders in Boise
Just about every builder in the Boise area builds spec homes. So, no matter the price range or tastes a person has, they will be able to find a home that will work for them. Some of the most notable builders in the area are Corey Barton Homes, Paradigm, James Clyde, and Boise Hunter Homes. Now, these aren't all of the builders available in the area, but they are some of the more popular. There are many more to choose from.
These builders, and others, build just about anywhere in the valley making it easy for a location to be chosen as well.
Pros of a spec home
To review, there are many pros and cons of buying spec homes. Some of them may appeal to certain people, while others may not. It all depends on the situation of the buyer.
1. Move in ready
Being move in ready is one of the biggest draws for prospective buyers—as stated above. Since the home is uninhabited and already built, a buyer could move in at any time.
2. Not pre-owned
Again, a spec home is a big draw because it is new. They don't have to worry about inheriting the previous owner's dirt and grime—rather it is new and clean.
3. They can see the finished product
As wonderful and exciting it is to design and build a home, the prospective buyer starts paying for it before they can see the finished product. If, when the home is finished, the prospective buyer does not like it, they will be stuck with it until they can sell it and move elsewhere. Which is a problem that is eliminated if they buy a spec home.
Cons of a spec home
Like everything else, there are also cons to buying a spec home.
1. Hardly any input
As stated earlier, a buyer of a spec home has little or no control over how the home is built, unless they buy it while it is still under construction. This is the source of many other problems that arise with spec homes.
2. May pay for things they don't want
Since the home is already designed and built, there may be things added to it that a home buyer might not want. This means they will be buying unnecessary or unwanted features.
3. May not have everything they need or want
In conjunction with the first two cons, there is always the possibility that the only home available in the buyer's price range does not have everything they need or want. This can cause problems or feelings of dislike in the future for the owner and may ultimately make them regret the decision to buy the home.
All things considered, speculative is the best word to describe these homes. The gamble the builder and buyer take when buying or building a spec home is far from ideal, in some cases. However, there can be some amazing benefits to them for both parties—it just depends upon the circumstances and the people involved.