So Much More than Just a Ski Town
Posted by Hughes Group Blog Team on Friday, October 2, 2015 at 2:09 PM
By Hughes Group Blog Team / October 2, 2015
Comment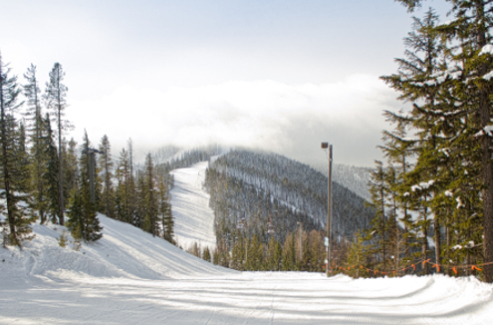 If you love skiing, and want the best that Idaho has to offer, there's really only one place to live. Nestled in the Sawtooth Mountains of the Rocky Mountain Range, is a small town, with not quite 3,000 permanent residents. But this small town offers some of the best skiing, not just in the United States, but also in the entire world. It's even made it into the 25 best ski towns of the world on National Geographic. That's right, the small Idaho town of Ketchum is right up there with locations like Zermatt, Switzerland and Jackson, Wyoming.
Idaho is full of surprises and hidden gems. You could probably spend your entire life in this state and never know about Ketchum. Of course, you'll probably hear people talk about Sun Valley and the Sun Valley Ski Resort, but you might not put the two together. The Sun Valley Ski Resort is just outside of Ketchum. You don't have to love skiing to want to live in, or visit, this hidden Idaho paradise, though. Idaho has a lot to offer if you love the outdoors, and Ketchum has them all.
Skiing and Snowboarding
Of course, skiing is what brings most people to Ketchum and Sun Valley, so it's only natural that this would be the first draw to the area. And if you're looking for great skiing, this is the place to be. Sun Valley is the original destination skiing resort. It offers an impressive 2,000 acres of terrain that's varied, and over 3,400 vertical feet. And it's not just one mountain. Sun Valley offers two mountains to ski or snowboard. The first is Bald Mountain, where you can ski both sides. The second is Dollar Mountain, and it offers a great introduction to skiing and snowboarding, as well has having a tubing hill, and a terrain park.
Nordic Skiing
To go skiing, you don't just have to go down a mountain. Nordic skiing, or cross-country skiing, is also a popular winter activity. You can glide across the snow over the many trails and enjoy the landscape and nature while skiing in a different way. Just as the downhill ski slopes offer an impressive amount of terrain, so do the Nordic skiing trails. There are over 25 miles of trails here, and they feature consistent terrain so you won't get worn out too quickly.
Sleigh Rides
Winter doesn't just mean snow for skiing. Sun Valley also offers sleigh rides. You can enjoy a shorter, and incredible scenic, half an hour tour. You'll explore the area between the Sun Valley Inn and the Trail Creek Cabin. Or, if you'd prefer a longer, and more memorable ride, you can take a sleigh ride to dinner at the Trail Creek Cabin. Round-trip rides are also available, and you can always reserve a private ride for yourself and that someone special.
Ice Skating
The Sun Valley Outdoor Ice Rink is the best location for ice skating. There are incredible views on this rink, and not just of the valley. You can enjoy the ice skating of Olympic skaters. Just watch, maybe get an autograph, or take some lessons. The Sun Valley Outdoor Ice Rink is a year-round outdoor ice rink, and it's just one of a few in the United States. If you'd like to catch a game of hockey, be sure to check out the indoor rink during the winter.
Year-Round Fun in the Sun
Ketchum and Sun Valley have a lot to offer for recreation, and it doesn't end when winter does. After the snow starts to melt, you can hit the mountains in a different way. Maybe strap on your hiking boots or grab a bike, and take to the trails. You'll enjoy being outside in the comfortable summer weather, and the views are absolutely spectacular. You can even enjoy a nice horseback ride.
Hit the water, and go swimming for fishing. The rivers and streams of Sun Valley are perfect for fly fishing, and it's been said that they'll even make non-fishers want to head out and go fishing. Or, ignore the lure of catching the big fish, and head out to the lake for a relaxing boat ride.
If you love Idaho, you'll love Ketchum and Sun Valley. Ketchum might be a small town, but it offers big opportunities, and you'll never be bored playing in the valley and the mountains. Winter, summer, or anywhere in between, you'll always find something to do in this hidden away gem. The question is just where you're going to start.