Shopping local in North Boise
Posted by Hughes Group Blog Team on Wednesday, March 28, 2018 at 10:09 AM
By Hughes Group Blog Team / March 28, 2018
Comment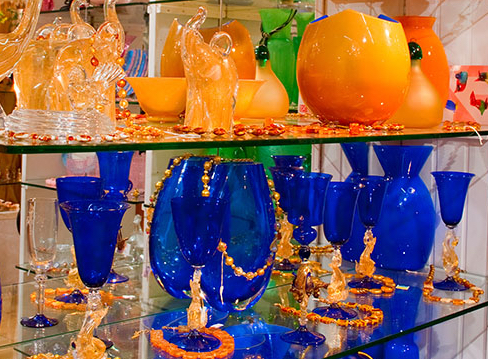 The Travel Channel made a list of the 10 top shopping cities in the world. And guess what? Boise did not make the list. Well, when you think about it that's not much of a surprise, after all, most of the cities that made the list have significantly more residents than does Boise. New York cty boasts a population of 8,537,673 potential shoppers. And Tokyo, which just screams "shop here", has 9,273,000 citizens, and that is just the number of people who lives and shops there all of the time. That does not count the millions of visitors that come to spend money in the shops of this shopping mecca. Boise, as of the 2016 census had only 223,154 potential shoppers who lived within the city limits. And while we do get our fair share of tourists, we can't shake a candle to places like Paris. Though, that doesn't mean that Boise doesn't have a lot of great stores, run by local people who sell local goods. In fact, Boise is home to abundant shopping options, all waiting to delight!
One of these amazing stores is Boise Art Glass. Since 2004, this amazing independently owned shop has sold wonderful works of art in the guise of find glass products. Not only can you buy functional ware in this amazing location, such as bowls vases, Olive oil dispensers, and glasses, functional ware it self is a work of art. Imagine having a one-of-a-kind blown glass soap dispenser on your counter, the swirls of color betraying the banality of its use. Quite look like everyone else who has visited a chain jewelry store, when you can Express your personality by wearing jewelry design by the Boise art glass artists. And while every product in the store has a sculptural feeling to it, you can also decorate your home with items that are fully sculptural works of art. Hey give purchasing these beautiful art pieces are not enough for you, Boise Art glass also offers classes for individuals or groups, that will allow you to try out this magical art form yourself.
Craven's Candy Emporium is sure to bring back sweet memories of childhood with their variety of candies from yesteryear as well as new candies up today. This colorful and fun Store is located in a neighborhood which brings back memories of walking to the corner store with a few coins in your pocket, choosing your favorite treats and taking them home in a brown paper bag. On hot summer days stopping at Cravens for your favorite soda in a bottle or try out some of their delicious gelatos. Handmade chocolates can be purchased for your sweetie, or a book a party which will take you on a sweet scavenger hunt for your favorite candies. Cravens also gives back to the community by donating a product or gift certificates to nonprofit organizations which can then turn around and use those products in fundraising activities.
And speaking of nostalgia, there was a time when nut shops could be found in many neighborhoods, where patrons when heading through the doors of the shops, would be assailed with the warm toasty smells of roasting nuts. City Peanut Shop in downtown Boise pays homage to these old the nut shops with a variety of product such as nuts and brittles in different flavors that can be purchased individually or in sampler wheels. The shop also carries a variety of brewers style nuts and mixes. Gift tins and trays, as well as City Peanut Shop specialty gift items, are also available. And on first Thursdays, join in as local breweries conduct beer and nut pairings at the City Peanut Shop. Even Better Homes and Gardens thought this was a good idea and shared CPN's First Thursday event in their magazine in 2015.
You will not find any lettuce, kale or spinach at Mixed Greens Modern Gifts. This fun store is a specialty gift shop, full of eclectic items, some of which are locally made and include everything but the kitchen sink. From funny cards to handbags, scarves, jewelry, and books, to personal items such as lotions, soaps and essential oils, f you love to shop for interesting things you will not be disappointed in this packed, and yet artfully organized gift shop. The philosophy of Mixed Greens is to "…carry things that we would buy for gifts or would enjoy receiving ourselves." Local artisans, as well as the owners themselves, create many of the items that can be found in this cute little shop on 9th St. Inventory is always changing so loyal customers can find something new every time they shop here. Mixed Greens also offers free gift wrap, which is great because when you visit this shop you are likely to find something that would be just perfect for someone you love.
You will find lots of lettuce, kale, and spinach at the Boise Farmers Market, as well as the fresh produce of every kind in, the heart of downtown Boise. Vendors bring their produce, which changes with the seasons, so there is always something new to find when you visit the Market. The outdoor market is open from April through October, from 9 AM to 1 PM, and when it is too cold for an outdoor market, the Farmers Market is moved indoors, from the beginning of November until the last Saturday before Christmas. Many specialty items can also be found at the market, and vendors bring fresh and dried herbs honey, eggs, and Idaho wines, as well as a huge variety of other specialty products. And during the months that the outdoor market is the season, the market also offers a mobile version of the Boise Farmers Mobile Market, which delivers farm fresh produce to area neighborhoods. You can find the mobile market's calendar online, as well as what is available each week.
These are just a few of the many wonderful shopping experiences that you can enjoy in North Boise. The creativity and variety of products that can be found in Boise will leave no shopping bag unfilled, no birthday or anniversary unrecognized, and no home empty of unique treasures when you take the time to shop in North Boise.
www.boiseartglass.com
www.thetravelchannel.com
www.cravinscandy.com
www.bhg.com
www.ilikemixedegreens.com