Rules to Know Before Working With a Real Estate Agent
Posted by Hughes Group Blog Team on Monday, August 3, 2015 at 1:48 PM
By Hughes Group Blog Team / August 3, 2015
Comment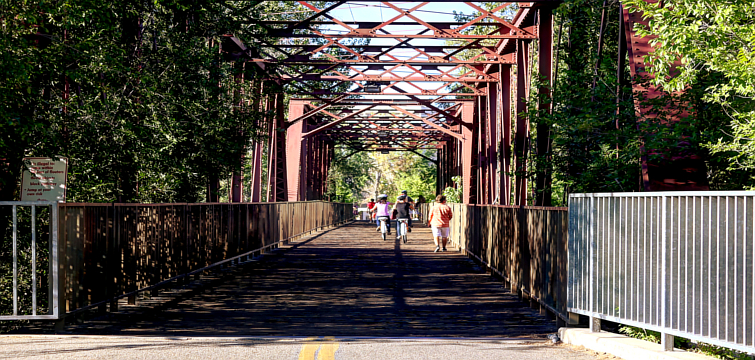 When you are looking at buying your first house, you are going to want to hire a real estate agent. Of course, you aren't looking for just any agent. You want a local agent who knows the market, and will be able to give you advice and help guide your first experience with buying a home.
Buying your first home can be scary enough, but finding a real estate agent, and working with one, shouldn't be. Instead of going in unprepared, you are going to want to know how to work with your local real estate agent before you actually work with them. If you understand a few simple rules, you will have the correct expectations, and you will be able to have a good working relationship with your agent.
Rule #1- Agents Work on Commission
It is highly uncommon that a real estate agent will have a salary. In fact, very few, if any, will get paid a salary. Instead, real estate agents are paid on commission. That means if they don't close the sale on a house, they don't get paid. This makes them driven to complete a sale and to find the perfect house for you. If you don't buy, or if you walk away, they just worked for free. By that token, if you don't plan to let the agent be apart of the closing deal, don't use one. You wouldn't want to work for free, either.
Rule #2- Be Punctual and Courteous
Don't expect your real estate agent to drop everything and come meet you at a house you just found and had to see. They have other clients as well. Be respectful and courteous of their time. They are doing the same for you. A real estate agent spends a lot of time searching for the perfect house, and if you constantly expect them to drop everything and meet you, they can't do their job.
On the other side of the coin, don't be late to an appointment. If you are running late, or know that you are going to be late, call your agent and let them know. Also, don't make an appointment and then not show up.
Rule #3- Don't Call the Listing Agent
The entire reason that you hired your own real estate agent is because you wanted them to represent you. Don't circumvent them by calling a listing agent yourself. If you do, and then tour the home with the listing agent, that agent will now be representing you. You don't want this to happen, because they are the selling agent. They are looking out for the seller, and they won't be looking out for you. When you hire a real estate agent, they are looking out for you. So let them do their job. If there's a house you really want to see, tell your agent, and they can make the arrangements.
Rule #4- Open House Protocol
Before you attend an open house alone, ask your agent if that's okay. Sometimes, it's not considered proper for you to visit an open house without your agent present. If it is okay, you'll want to have a business card for your agent. You'll hand that card to the agent hosting the open house, as this announces that you are represented. This protects you. Don't ask the host questions about the sellers. Let your agent ask those questions.
Rule #5- Signing Buyer's Broker and Agency Agreements
You might feel hesitant to sign any agreements with a real estate agent, but the agreements are in place to protect you. It is law for an agent to provide you with an Agency Disclosure. Make sure to read it and sign it. By signing the disclosure, you aren't agreeing to anything. You are merely stating that you were given the information and that you read it. This agreement will explain the types of agency that the agent is able to provide.
While it's not the law in Idaho, you will likely be expected to sign a buyer's broker agreement. This simply creates a relationship between yourself and the agent. It will also explain what the agent's duties are, as well as yours. If you are worried, or not ready, to sign this agreement, don't have that agent show you any houses. You can always ask if the agent will release you from the contract if you ever become dissatisfied. If they refuse, don't hire them.
These agreements are in place to protect you. They ensure that the agent will place your best interests above theirs.
Rule #6- Be Ready to Buy
It's quite simple; if you are not ready to buy a home, then you don't need a real estate agent. Remember that agents are only paid by commission. If you aren't ready to buy, but you use an agent to shop around, you are wasting their time, and potentially hurting your chances of working with them again in the future.
If you are ready to buy, make your expectations known. Let the agent know if you loved the last house or hated it. They are finding your dream home, so they need your input. Be realistic with your expectations, and clearly outline what kind of time frame you are aiming for.
Source- http://homebuying.about.com/od/realestateagents/tp/AgentProtcol.htm