Rock Climbing in Boise, Idaho
Posted by Hughes Group Blog Team on Thursday, October 15, 2020 at 2:16 PM
By Hughes Group Blog Team / October 15, 2020
Comment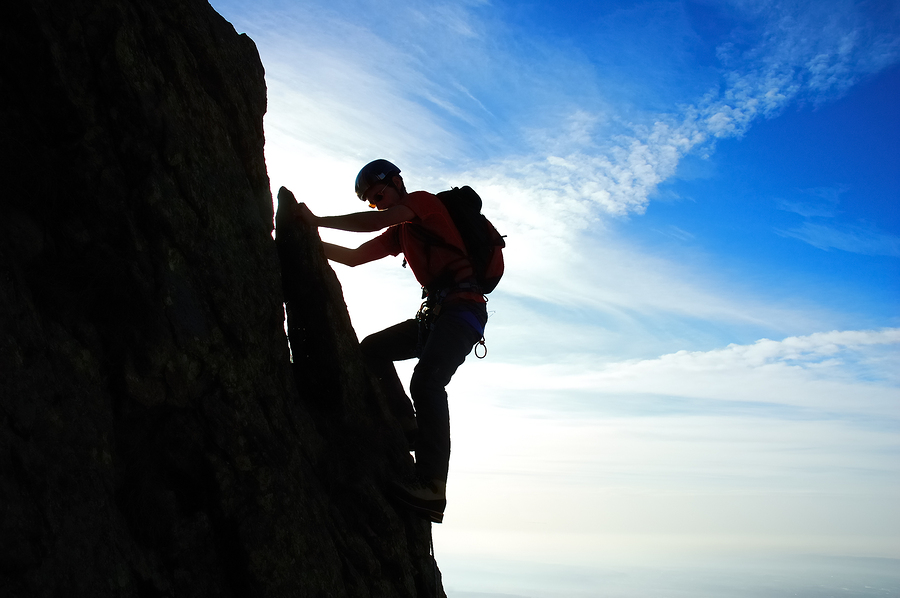 My life isn't ordinary because I don't live in an ordinary place. I toss my gear into the hatchback and jump into the seat, ready to take on the challenges of the cliff face just above Boise, Idaho. I've been hooked to the natural terrain the Boise Valley offers ever since my first climb here, over two years ago. As I drive along the winding, scenic pathway up to the Lucky Peak Reservoir towards my favorite spot, the Black Cliffs, my heart races with anticipation.
I remind myself again to thank the Boise Idaho native, who convinced me that the best place to get my excess energy out was right there at home with him, the region's headquarters for all things recreational. It is available for all in some way or another. It's thick in the air. It didn't take me long to realize just how right they were.
Peace of Mind and Rock Climbing
I park, get my gear strapped to my back and breathe in the fresh air. It's just a five minute walk from here to my climbing destination. But that's not even the greatest part. Gas isn't cheap anywhere, and having such a tremendous outdoor climbing wall so close to town makes my bi-weekly expeditions affordable. I get moving, and embark upon row after row of mind bending basalt towers that rise up 60 to 70 feet, stretching endlessly along the highway. The volcanic rock of Boise Idaho's Black Cliffs is absolutely ideal for climbing, providing rock feature perfect for hand and foot grips.
After I bought my house in Boise, Idaho and began really exploring the Cliffs, I met other climbers as avid as myself and really got to know the history out here. Going back to the 60's, the Cliffs have a colorful story, enabling eventual sport climbing and bolder and bolder climbers to designate climbs and push the ratings off the chart. Thanks to the Cliff's history of aggressive climbers, people of all skill levels come out here to navigate over 200 established routes.
I enjoy rock climbing in Boise not only for the sport and beauty, but for the tangible solace out here. The sky stretches forever, and it feels like it's just me and the majestic birds. It's easy to forget how close to home I actually am.