Ridge to Rivers: A Trail for Any Occasion
Posted by Hughes Group Blog Team on Monday, May 18, 2015 at 11:11 AM
By Hughes Group Blog Team / May 18, 2015
Comment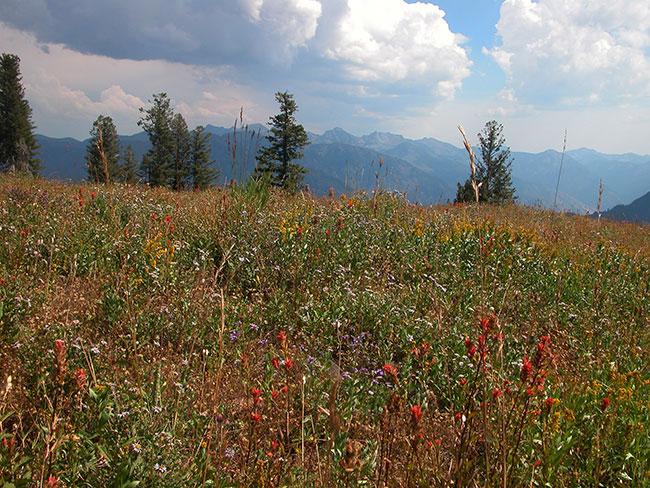 In the spring, the hills are covered with the vibrant colors of the blooming wildflowers and other rare plants. The green is broken up with bursts of blue, yellow, and pink. Experience the foothills when they are full of life, when the plants and animals start shaking off the white of winter.
In the summer, you can use the trails in the Boise Foothills to escape the heat. Head toward Bogus Basin, where the trails are a little higher in elevation, and enjoy substantially cooler temperatures. You can still get outside, and enjoy the foothills, but you don't have to roast while doing it.
Be Prepared for Anything
Before you head out onto the trails, it's wise to check the weather and conditions of the trails. Idaho is a beautiful state, with typically mild weather, especially around Boise, but it's always important to be prepared. The weather in Idaho can change rapidly. Check the weather to make sure a storm isn't coming, and it might not hurt to have some rain gear with you. For detailed trail reports and up to date weather conditions, check out the Ridge to Rivers' website. They have current conditions for trails, as well as information on trail closures, and if trails might be too wet to use.
Much of the trails are in open lands, so having protection from the sun can be important. Always carry water so you don't get dehydrated, and wearing a hat can help protect you from the sun. A light snack can be handy to have as well, in case your hike takes a little longer than expected, or you just need some quick energy. Even if you don't think you'll be taking a long hike, bring water.
After you've checked the trail conditions, grabbed your water and hat, make sure to grab a Ridge to Rivers map. You can find one at many of the outdoor stores located in Boise. When you're out hiking, you might notice a different trail you want to take, and if you're curious about where it leads, or how long it is, a map is handy to have.
Hike, Bike, or Horseback
The Boise Foothills are beautiful no matter how you experience them. If you want to take your time, and hike through the hills, you can. Enjoy a nice and relaxing walk through the foothills, and keep an eye out for the local wildlife, birds, and local and rare plant life. Depending on the time of year, there are some beautiful flowers that will be blooming, or a rare plant that only blooms for a short time before becoming dormant for the rest of the year.
For a different challenge, hit the trails on a mountain bike. You can still take in the natural beauty of the Boise Foothills. You just cover more ground. So plan that slightly longer loop, and challenge yourself to go that little bit further. Bike in the forest, near Bogus Basin, and enjoy the high elevation trails. There are different trails with varying levels of difficulty, so you can make your bike ride as easy or as challenging as you want.
You can also hit the trails on horseback. There are some trails that offer better parking, so it makes bringing your horses easier. You will have a great time though. Ride through the countryside on horseback, and enjoy the Boise Foothills from a slightly different perspective.
Close to Home
If you live in Boise, the foothills are right in your backyard. The beauty of living in Idaho is that you can enjoy the great outdoors, because there's always something for you to do. The Boise Foothills are close enough to the city that you could get in an early morning run or bike ride before heading to work. Or go after work, and let off some steam. Either way, adventure awaits just a short distance away. Boise has it all, and you don't even have to look that hard to find it.