Restaurants in North Boise
Posted by Hughes Group Blog Team on Thursday, March 8, 2018 at 10:25 AM
By Hughes Group Blog Team / March 8, 2018
Comment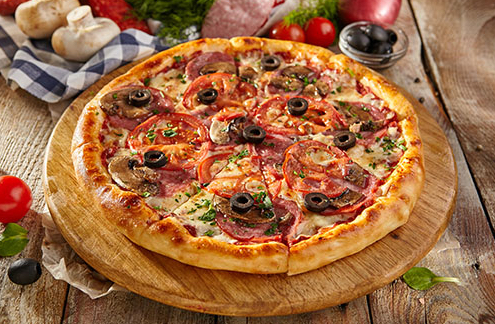 North Boise is a very vibrant and active place, and there are no shortages of great places to dine if you are spending any time in the North Boise area.
If you are searching for Italian food that looks as delicious as it tastes, look no further than ALAVITA, at 807 W. Idaho St. This restaurant, whose name means "to life", with its moderately priced menu, is a great place to sit down and relax with family and friends and enjoy the food and ambiance provided by this great restaurant. Alavita prides itself on using local ingredients and fresh breads and pastas which are created fresh everyday. Service here is friendly and efficient and the food is very good. Bar service does not get quite the same level of recommendation as does the restaurant, as drink prices are a little higher than average and service is sometimes a little slow, probably because this is a very busy place.
FLATBREAD NEAPOLITAN PIZZERIA is on the corner of 8th and Main. Located on the second floor, this restaurant specializes in serving authentic wood fired Neapolitan pizza, and has been certified authentic by the Associazione Verace Pizza Napoletana (AVPN). This organization from Naples Italy requires its certified restaurants to adhere to very strict regulations, and it performs periodic checks of its member restaurants to make sure that they are using the correct ingredients and processes for making their traditional pizzas. A great place to sit and visit as your pizza cooks in the unique dome shaped and tiled wood pizza oven, D.O.C. Neapolitan Pizzeria is a popular spot for both large and small groups.
FORK, in downtown Boise specializes in serving high quality, fresh, and locally sourced ingredients. This is a very popular dining place in downtown Boise, and so depending on the time of day that you go to this restaurant, will determine how quickly you are seated and served, just like you would find in any popular restaurant. But the food is worth the wait and the service is very good. Fork is open for both lunch and dinner, and if you come to their Saturday brunch, you will be eating food that was sourced at Boise's Saturday market that morning. Fork also offers a bar with handcrafted cocktails and regional wines and beers. Kids venues come with local milk, juice or soda, along with a side of fresh fruits and veggies, or a scoop of local ice cream.
SAINT LAWRENCE GRIDIRON's menu is based on historical American foods and cocktails, which the restaurant updates with their own unique flair. Known for their unique take on traditional fare the food is delicious, and and people come back to the restaurant to enjoy drinks that they cannot find anywhere else in town. Saint Lawrence Gridiron offers various entrées and appetizers, as well as sandwiches, salads and desserts. Their liquor license was sold out from underneath them for a little while, but they have since gotten it back.
THE MELTING POT has long been a favorite in Boise, as they offer interactive fondue dinners. The four course experience begins with cheese fondue that is prepared by waiters at your table. Fresh salad follows, and then patrons are able to choose their main course from a wide variety of meats, fresh vegetables, and seafood which is then cooked table side, and paired with the delicious dipping sauces that the Melting Pot is known for. And finally, when you think you can't eat another bite, diners are presented with a choice of decadent chocolate fondues, and a variety of sweets and fruits for dipping.
If your tastes run a little more exotic, try out the TAJ MAHAL which offers homestyle Indian and Pakistani cuisine. You may need to wait a little bit longer for your food, because this is home style cooking prepared by one chef, and the spices are cooked when you order them, but your meal will taste fresh and flavorful, and you will want to linger longer to enjoy each savory morsel. The Taj Mahal offers over 40 different microbrews, IPAs, and international beers. If you are worried because your boss won't let you take a lingering lunch, never fear, the Taj Mahal offers a lunch buffet that still provides you with an authentic taste experience and will getting you back to the office before you are even missed.
CHANDLERS STEAKHOUSE is located at 981 West Grove St. in Boise, and offers, along with its yummy beef and fish dishes, their famous "10 minute Martini" and live jazz. Chandlers is the full experience, although you may have a difficult time choosing between both domestic and foreign meats, fouls, and fish from their extensive menu. Known for it's marbling and tender texture, the Certified Japanese Wagyu is offered in 5oz and 10 oz sizes and price is dependent on the market price of the day of your visit to Chandlers. Service is always great and friendly and chandlers has a steady Stream of return clients who rate chandlers as one of the best restaurants in Boise.
JUNIPERS is a farm to fork restaurant in downtown Boise and uses locally sourced foods within their seasons, to provide a variety of classic offerings such as burgers and fries, as well as specials based on fresh available product. Rated the best of Boise in 2015, and OpenTable diner's choice winner of 2016, this casual dining restaurant serves lunch and dinner, as well as a weekend brunch, with live entertainment on Friday and Saturday nights.
LOCK STOCK AND BARREL has been in Boise since 19 77 and is known for it's wonderful prime rib and steaks. All entrées are served with your choice of salad bar or a variety of individual salads, or soup and potato, or rice and seasonal vegetables. Lock Stock and Barrel is located at 1100 West Jefferson St. in Boise, and they offer both lunch and dinner menus. You are also able to bring your own wine (with corkage fee), which can help you stay in budget, as you plan your next event at this Boise favorite.
www.opentable.com
www.tripadvisor.com
www.latimes.com