Restaurants in downtown Boise
Posted by Hughes Group Blog Team on Saturday, November 25, 2017 at 9:46 AM
By Hughes Group Blog Team / November 25, 2017
Comment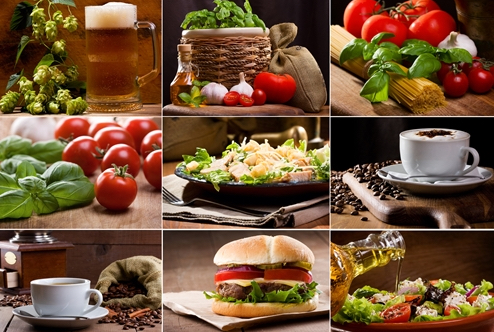 Boise, Idaho is a city full of interesting things to do and places to go. If you get hungry while enjoying all of the sites and activities that downtown Boise has to offer, you will find no shortage of great restaurants, cafés, bars and other eateries. Whether you are participating in First Thursday, or spending a morning at the Saturday Market, or enjoying a day of shopping, hunger should never be your reason for leaving downtown Boise, as there are many delicious choices for breakfast, lunch, dinner, or late night dining.
Bacon lovers can eat bacon all day, enjoying john berry hill's Bacon bistro's selection of five different types of bacon, such as their Berryhill bacon, which is a chili and sugar cured bacon, to their Kurobuta, which is a bacon made from Black Berkshire pig, thyme, sage, rosemary, and lavender. Rounding out Bacon's selection is their spicy hot maple rosemary and their candied bacon. From breakfast to brunch, lunch or dinner, Bacon's menu choices are plentiful. They even have a full of bacon bar, offering such items as a bacon bloody Mary or a bacontini. But don't worry if you are going out with a bacon addict, but bacon is not necessarily your thing. There are plenty of items on the menu for you to choose from also. Bacon has been featured in various media venues, such as the Travel Channel's Bacon Paradise 2, and Food and Wine Magazine.
The FLYING M COFFEE shop offers house-roasted coffee, and pastries made from scratch and have been serving Boise residents since 1992. This coffee shop, located on the corner of fifth and Idaho in downtown Boise, has been a favorite place to sit and visit while enjoying Flying M's signature blends, or one of their other delicious coffees from around the world. Baker's at the Flying M get up early in the morning to bake wonderful muffins, cakes, scones and many other delectable and delicious treats. There is always something going on at the Flying M coffee shop, as its quirky atmosphere lends itself well to art shows, game nights, lectures and other events. They also have a gift shop, where you can find that one of the kind item that you didn't know you needed but now can't live without.
ANGELL'S BAR AND GRILL at 999 W. Main St. has been a staple for diners in downtown Boise for 34 years. This fine dining establishment is close to the bustling 8th Street Marketplace as well as BODO, downtown Boise's outdoor shopping center. Actually, as we were writing about Angell's, one of our favorite places for calamari in downtown Boise, we checked Angell's website for information on their current menus and found to our dismay that Angell's closed their doors two days before this article was written, on October 24, 2017. It feels somewhat like we should be writing an obituary, as we have enjoyed the ambience and food in the past, although recently we have noticed reviews of this restaurant declining, following the departure of a favorite chef. But rather than erase what we have already written about Angell's we have chosen to inform those who have been in previous fans of this downtown restaurant of its demise.
So perhaps instead we should head to 108 South Capitol Blvd., where we will find Goldy's Breakfast Bistro. Opened in 1999, Goldy's has become one of Boise's favorite breakfast restaurants. Known for their homemade hollandaise sauce, Goldy's uses the freshest local ingredients they can find. Bon Appétit chose Goldy's' Andalusia eggs as their favorite in their 2002 issue. Goldy's is a small in size, with only 56 seats, but is big on choice, providing patrons with a huge variety of fresh fruit cups and plates, as well as unique entrées and pancakes from scratch. Service at Goldy's it Is always good, as the crew makes sure that its customers know that their patronage is appreciated. Goldy's does not take reservations so you may have to wait a little bit to be seated, but the wait will be worth it.
BLEUBIRD, located at 224 N. 10th St., specializes in house-made sandwiches, sodas, and sweets. The menu changes often, as Bluebird uses seasonal ingredients and takes food normally served in high-end restaurants and turns them into easy quick meals. Their sodas are made in-house with fresh squeezed fruit and herb infused syrups, which sport such names as Pomegranate Sage and Grapefruit Rosemary. Sandwiches range from peanut butter and honey to grilled cheese sandwiches made with three types of cheese, caramelized onion, Dijon mustard, and fig preserves. Their vegetarian choices depend on what produce is available seasonally.
DELI GEORGE is an American delicatessen located at 220 South Broadway which offers a way to grab a quick meal, whether you are looking for sandwiches or salads. The sandwiches have a generous amount of filling and the salads are creative and unboring. While service is quick, the popularity of this restaurant sometimes results in lines out the front door. Many patrons feel that Deli George has the best sandwiches in Boise and patrons who are treated like family return often. Even when lines are long, each person is treated as if they are the only one in the restaurant. And if you haven't been filled up too much by their generous servings, be sure to try their homemade brownies. You will not be disappointed.
If you are looking for a bar and pub, BAR GERNIKA is located at 202 South Capitol Blvd. Bar Gernika is a Basque restaurant, which serves standard American sandwiches and salads, as well as special Basque sandwiches and dishes, including several choices starring lamb. Beer drinkers will find it hard to make up their minds as this cute downtown pub has eight beer taps. Bar Gernika is open from 11 AM until 11 PM weeknights or midnight on the weekends, so don't worry if you are too late to get dinner at other restaurants in town, as you can find something yummy to eat at Bar Gernika.
www.tripadvisor.com
www.baconboise.com
www.flyingmcoffee.com
www.angellsbarandgrill.com
www.bluebirdboise.com
www.bargernika.com
www.goldysbreakfastbistro.com