Renovation or Moving? Which is Best?
Posted by Hughes Group Blog Team on Wednesday, January 18, 2017 at 10:38 AM
By Hughes Group Blog Team / January 18, 2017
Comment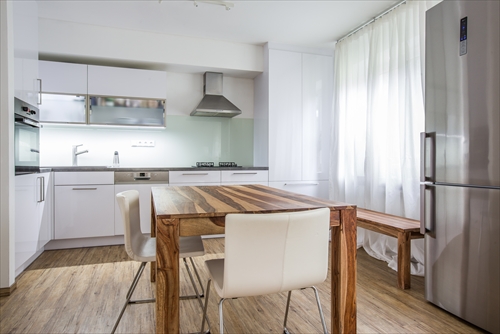 Are you looking for a change of pace? Is your home not living up to its potential anymore? Sometimes, what worked for you at one point of life changes and shifts. Part of life is learning how to shape our surroundings to grow and move with us. In a situation where your home no longer fits your needs, there are a few avenues available. Both will take work and both have pros and cons. It's important to know ahead of time what you are getting into so that you can make the best decision for yourself.
The first route that you can take is renovation. If you have a few rooms in your house that could stand for some sprucing, then this solution may be for you. One thing to consider is that renovating can be expensive, so if you need to update the kitchen and change out the toilet in the bathroom, it may be better to take on one project at a time. This can help to keep your wallet from getting too light, too quickly. A perk of renovating is that you can do exactly what you'd like and what works best for you. There is no need to compromise on your sense of style and that means that you can use exactly the tile you want with exactly the cabinets you'd like.
Remodeling can also be a huge boost to your resale value. Upgrading outdated wallpaper and appliances keeps a fresh look in your home and makes it more attractive to buyers. Be sure to check what market values are in your neighborhood and surrounding areas. Often times, your resale value is tied closely to the homes around you- specifically home that have a lower value than yours. This is good to know because if you are planning on making changes so that you can sell in the next few years, there may be a limit to how much potential for earning there is with updating.
Being budget conscious in your renovation can save a lot of heartache in the short time, but what if your whole home is what needs an overhaul? There are a few things to consider in this situation. Is it imperative that all of the changes be done now? Or are some of the things that need to be fixed up just for cosmetic reasons? If there are so many changes that need to be made to your home that no room will go unscathed, then it may be time to look into the second route to home happiness. Buying a new home offers many different benefits, and likewise, can have many potential downfalls.
A new home will mean spending time and effort researching new areas, what's available, and where would be best for you that has homes within your price range. This also includes deciding whether it's worth looking at existing homes or if building from the ground up is a better option. There may be the perfect house out there for you that's just waiting for your signature. It may, however, take a while to find. Building a new home can be an enticing option, but keep in mind that it requires choosing a neighborhood and interviewing builders. Then, there is the waiting period as the home is being built. Although this may be a con for some, renovations could take much longer if the whole house will need to be redone.
When looking at existing homes, if this is the plan you choose, remember to bring the list of wants and needs with you to make sure you aren't trading one place that needs fixing up for another. If you are able to find a great house that breathes excitement into your life again, decided whether there are any renovations that may need to be finished before diving right in. You may find yourself in a bigger project than the one you are leaving. Of course, that doesn't mean not to go for it! Moving can be a fresh canvas that could be just what you need to keep on trucking through the renovation process.
A good way to assist yourself in the decision-making process is to take all of your potential choices and look at a few things:
Is the home in a location that you love, or in a new location that seems to be a good fit for you?
Are you looking forward to the moving process and meeting new people?
Will buying a new home result in higher taxes and/or a higher mortgage or will the cost of these things go down with a change of pace and location?
How much will moving expenses run total- including realtor's fees, building permits, and moving materials and moving truck?
What kind of work will it take to get your current house on the market at a good price?
If you renovate, are there any potential structural damages that may need to be fixed before work can be completed?
Will you be alright with living in a construction zone until the room you are working on is finished?
Are you going to take on the changes by yourself or will it be more effective to hire a professional contractor to do the work for you?
There are plenty of questions that could help to narrow down your choice. These are just a few to consider.
Ultimately, it's your home and knowing your options is a great idea before starting on the journey to making your home fit for you. Enjoying your space again can be just a few steps away. Once everything is finished and the dust has settled, you will have a gorgeous new space that you can fall in love with day after day- knowing that you made the right choice.