Remodeling
Posted by Hughes Group Blog Team on Wednesday, November 21, 2018 at 1:57 PM
By Hughes Group Blog Team / November 21, 2018
Comment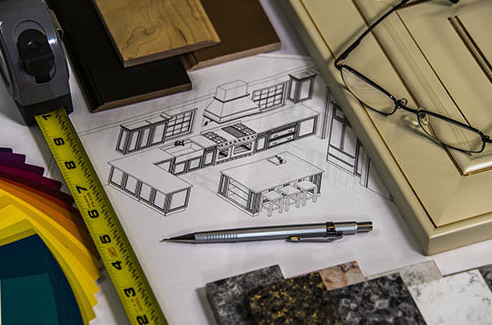 Many dream of the ideal house, that kitchen they can cook in, the bedroom with that ideal book nook, etc. Many do not want to spend that fortune or are not able to on building that dream house. A solution to the dilemma might be to purchase a foreclosed house or a home that is similar to your dream home that is within your price range and remodel. At other times, someone finds a home and lives in it for a while. Then decides that it is to remodel. No matter the reason for your remodel, here are some steps that might help you get started.
A dream, the first step to build that dream room or dream house is to dream simply. Identify the needs that will help your dream come true and approximate the easiest solution possible. Most projects like this will grow fast if you all it too so it is vital to keep yourself and the project in check. During the planning process, you want to check your budget and keep the costs in line as well. If there are others in on the decision such as a spouse, make sure that everyone's dreams are being taken into consideration. It is important to understand and realize the sacrifices that one or more of you have to make in order to find the best solution to your project.
Next, you will need to do the research. There are several sources to help you in this step, get online and look up the appropriate information for your needs or you can go over to the library or ask family or friends. Make sure you are focusing on research that proteins to your project, for example, if you are remodeling or adding on a bathroom. You want to not look up material related to bedrooms. If you are trying to add a new bedroom or bathroom try to use existing space, if at all possible.
After you have completed your dream and research, you need to design or draw out the project. If you are not an artist you can use graphing paper to measure the room you are constructing or converting or remodeling. This will help to find vendors who can understand a drawing at times other than a small description.
Electricians and contractors are next. You will need to contact both for an estimate in cost for parts. If you have the skills of an electrician or contractor it will also save you on some cost but don't want to try it unless you have the experience as well as the skills.
If your project is big enough you may want to look into hiring an architect. An architect can bring to light many things that may not be thought of previously, the city planning offices may also like the fact you have architect's drawings you can present. If you are able to locate a good architect they are able to provide a unique view of the project. Architects may also be able to offer referrals of good contractors. The architects might will also be able to provide information on what permits you may have to get as well as be able to help you get them.
Ideally, if you have the cash to pay for the project that is the way to go. However, if you do not you may be able to go to the bank and see if they are willing to give you a loan plus an additional 10 percent just in case things go over.
If you know anyone who has remodeled before you may want to speak with them about contractors that they have worked with. The loan officer you work with may also be able to help you as well.
You will want to make sure and get multiple bids from contractors and architects before choosing just one. When speaking with the professionals you will want to have them write out each item and the estimated cost of labor, materials as well as the work. Although, you may get a really low bid compared to others you may not want to go with that person if you feel that their quality of work may be low. It is vital to feel comfortable with the person that you hire.
After reviewing with all the individuals that are able to offer insights on the project you may want to negotiate a price and see if you can get a bid a little lower with the good quality. You can work with the contractor and for the project if you have skills you could ask if you can do that part and just have the contractor do the specific part of the project you need them for. Being able to conduct some of the project yourself can offer a satisfaction. Depending on the time of the year, you may want to put something in the contract that has at least the roof finished before it begins to rain.
After you have officially hired your contractor you will want to schedule regular visits to talk about the progress of the project.
At the completion of the work day, you will want to go and check the work that was done that day. This will help as if you change your mind about how many electrical sockets or other things you want. This will also help if something on the blueprints does not seem the same in physical sight. After the examination, you can meet with the contractor the next day to help not stop the progress.
Although you may come up with a few other things to add to your checklist, these are a few of the most important factors of a remodel. Good luck with your remodel.