Recycling In the Treasure Valley; how does it work?
Posted by Hughes Group Blog Team on Tuesday, December 11, 2018 at 2:14 PM
By Hughes Group Blog Team / December 11, 2018
Comment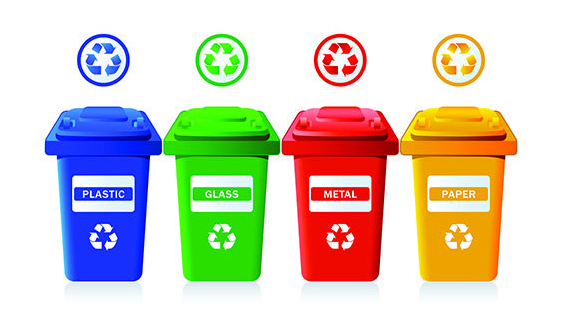 In recent years, the cities in the Treasure Valley have increasingly tried to pride themselves as being a so-called "Green Cities", which according one definition means, "a city designed with consideration given to (1) the impact on the environment, (2) the effort to minimize the required inputs of energy, water and food, and (3) the elimination of waste output of heat, air pollution (i.e., carbon dioxide), methane and water pollution." With that consideration in mind, cities in the Treasure Valley have been participating in a number of environmentally friendly practices, including water conservation, recycling, land conservation, and more. With a state as beautiful specifically because of the abundance of pristine natural landscapes and open land, many Idahoans take taken care of their "Gem" of a state very seriously.
Recently, for residents of the Treasure Valley, all those that actively participated in recycling got thrown a major curveball, in the form of trying to figure out just what their waste management services were allowing them to recycle. For a long time, such items like plastic water bottles were eagerly accepted as part of what you would normally throw in the recognizable blue recycling bins, but as part of that change, such practices have been altered in ways that have proven to be a bit confusing for some residents of the Treasure Valley. This article will seek to explain such changes, as well as pointing out various other ways one can recycle and "Go Green" in the Treasure Valley.
As previously mentioned, if you've lived in the Treasure Valley more than a year, you were used to taking all your recyclables and dumping them in the blue bins just about every residence and commercial property in the Valley has access to. Low-grade plastics, such as water bottles, as well as high-grade plastics like milk jugs, juice jugs etc. were all put together by the local waste management providers and sold to China. Such a practice had been going on for about 2 decades until China recently banned the import of low-grade plastics. So, in order to still recycle said plastics, and maintain some measure of the previous status quo, cities such a Boise reached out to a company in Salt Lake City called Renewlogy in order to continue to continue recycling in an economically savvy way. Other communities in the Treasure Valley, including Garden City, Eagle and some parts of Meridian, all were opted to begin participating in the same fashion, beginning what was called the orange bag program, referring to the provided bags that residents were to put said low-grade plastics in and put out to the curb along with their usual recycling. Other low-grade plastics involved with this program include plastic grocery bags, butter/yogurt/sour cream tubs, foam products (think egg cartons), and plastic pouches (juice pouches, etc.) For a comprehensive list of all recyclables that go either in the blue bin uncontained or in the orange bags, you can visit the City of Boise's website for a helpful infographic (see link::https://curbit.cityofboise.org/media/1401/reference-guide-back-final.pdf).
Other materials, like lawn clippings and other lawn materials (sticks, compost, etc.) are all now being recycled via the green-topped bins recently provided to most residential properties in the Treasure Valley, and particularly in Boise. This cuts down on what was traditionally taking place, which usually involved taking your compost other large amounts of natural waste to compost centers or dumps, making recycling just that much easier. To recycle things like metals or heavier graded plastics, places like United Metals Recycling in Garden City pay a small sum for certain metals and some plastics. Overall, with a little bit of searching and Googling, finding the best ways to recycle in your area is a breeze rather than a chore. Such emphasis on recycling in the Valley is a welcome addition to many of the Valley's concerned citizens. With such a beautiful state and a beautiful Valley to call home, doing what we can to reuse what we have can help keep the Gem State the Gem that we all know and love.
https://curbit.cityofboise.org/media/1401/reference-guide-back-final.pdf
https://www.idahostatesman.com/news/local/community/boise/article208099269.html
https://www.umrecycling.com/