Recording Studios, Disaster Shelters, and More: Great Basement Ideas
Posted by Hughes Group Blog Team on Friday, January 17, 2014 at 12:11 PM
By Hughes Group Blog Team / January 17, 2014
Comment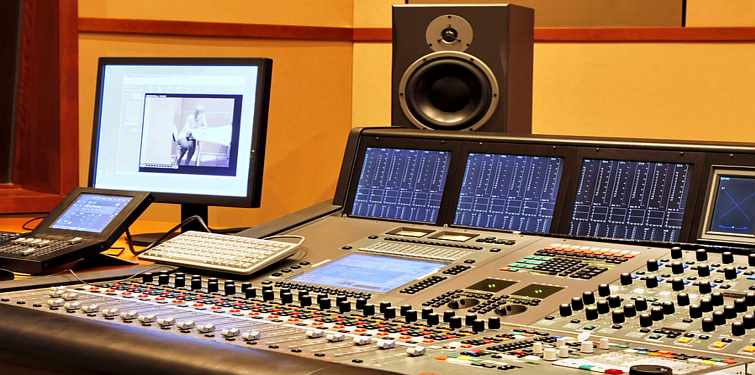 Here in the Idaho, it's quite common for people to renovate their basements. If you are one of those people, you may be at a cross roads. Let's say you just finished the basement in you home, now what's the next step? You'll want to decide what you want or need from that space. If you haven't taken the time to finish or get your basement finished, these fun ideas might be motivation. Here are a few ideas for what you can do with that space that gives you endless options under your house:
Play or Game Room
Something that basements are commonly used for is a play room. Why? it's fun! Isn't it nice to have a place to go with all the toys and gadgets to keep you or guests' attention? You can put just about anything down there you want-- billiards, ping pong, puzzles, a TV, board games, you name it! There are many games that will appeal to all ages.
Library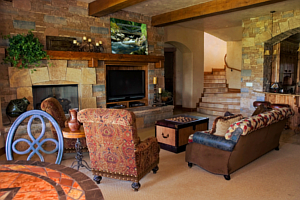 If you like to read, a basement library is right for you. Just put a few bookshelves down there, or build them into the walls. Then get a comfy couch or recliner and-- viola-- you have yourself a place where you can relax and read for hours. Just be sure to tell someone where you are going so everyone doesn't think you've disappeared.
Movie Room
This one is pretty fun. I'm sure you've dreamt about having your own movie theater, with a basement you can. All you need is a TV and a place to crash. If you want to make your movies "larger than life," you can always buy a projector. Mounting a projector on the ceiling, or wall, behind your couch will give you a great view of your favorite movie. Projectors have advantages and disadvantages to big-sceen T.V.'s so do some research to decide which will fit you best.
Storage
When you have all that space in your basement, you may be wanting to just use it for storage. To maximize your storage capabilities, you might want to get yourselves some metal storage shelving and some plastic tubs to organize and safely store your things. The plastic tubs will keep them dry if there is any water leaks (but not if they are submerged). The metal shelves are great because you can safely stack and easily access your tubs-- and they should be sturdy enough for most heavy tubs.
An Apartment
Now, an apartment is going to take a lot more work than anything else. This is because, for a basement to be used as a living space you will need to have more of the wiring, plumbing and heating-- and possibly a separate entrance and kitchen.
The size of your basement will dictate what you can do with it. Usually, you will need to have, at least, a bedroom, a bathroom and a kitchen or kitchenette. If your basement is too small for that, you may consider making it a studio apartment. Studio apartments are where everything is in the same room-- aside from the bathroom.
Gym
You can also use that space for that home gym you've been thinking about. This is pretty simple to do, all you need is to make sure that you have adequate lighting, flooring, and the workout machines or other equipment you will need or want. You can put in a treadmill, stationary bike, yoga mat, or a punching bag down in your basement. If you want to watch workout videos or just enjoy watching T.V. while you get pumped up, you could also put in a TV for that.
Art studio/Practice Room/Recording Studio
A little music or art studio can be a very fun, worthwhile use for the space--the ultimate practice place that every artist needs. One thing to make sure about is that it doesn't get too wet down there, so your instrument is not damaged. The same goes for an art studio. With art studios you'd have to make sure there is proper light, carpet and wall protection, and ventilation.
Recording studios are really popular, just don't forget they can be a bit tricky. You might need to put up install some soundproofing so that noise doesn't come down into the basement and you don't get a big echo on your recording and to create a buffer for the noice you create. Other than that, you just need to get yourself the equipment like and make sure they're all placed in a good fashion. This includes a microphone, computer, editing software, etc.
Disaster Shelter
Now, this one is going to need a lot more instruction than there is space on this website, but after researching, getting professional help and solidfying your basement, you can have a place for extra shelter. Be sure that you follow all building codes during this. In your shelter you'll want to have food, water, batteries, clothes, a radio and everything else you will need in a disaster situation. You could even add a hidden door down there as a security feature.
We hope these varied ideas of things you can do to utilize your basement have gotten you so excited that you will work on your basement and it will become one of your favorite parts of your home--and if you don't have one, you will search for a home with a basement next time you are searching. Just remember that after you make sure that the basement is finished, take some time to get creative with a plan for it and you'll have a cozy basement in no time.
http://www.home-designing.com/2013/01/30-basement-remodeling-ideas-inspiration