Quirky Idaho Destinations: Balanced Rock
Posted by Hughes Group Blog Team on Saturday, December 28, 2013 at 11:33 AM
By Hughes Group Blog Team / December 28, 2013
Comment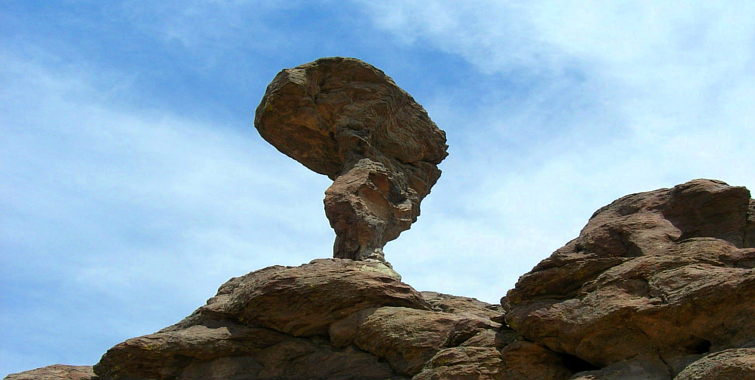 If you're looking for something fun and off-the-wall to do here in Idaho, a drive down to Balanced Rock might be the perfect expedition. It's located in an out-of-the-way location south of Buhl in the Salmon Falls Creek Canyon – if you're traveling from Boise, take Interstate 84 east to the Hagerman exit. From there, follow highway 30 south into Buhl and follow the signs toward Balanced Rock. To get in it's free, and it's the perfect day trip for people of all ages.
Balanced Rock in Idaho is not to be confused with Balanced Rock in Utah. Both are spectacular sights, but with a quick Google search you'll notice that both rock formations are quite different. Utah's Balanced Rock, located in Arches National Park, rises roughly 128 feet, while Balanced Rock in Idaho is a mere (by comparison only) 48 feet tall. Balanced Rock in Idaho balances on a slight foundation of only 3 feet by 17 inches, and looks like it's much more precariously balanced. Balanced Rock in Idaho looks as though a slight push will have it teetering off its perch – the very feature that makes it well worth the trip.

While you're visiting Balanced Rock, a stop by the adjacent Balanced Rock Park should be included in the day's activities. While offering a spectacular view of Idaho's rugged canyon beauty, it's a quaint and charming park with a small stream, picnic shelter, and restrooms. Ideal for a picnic after a hike around the park's main attraction, it's also perfect for more photo opportunities.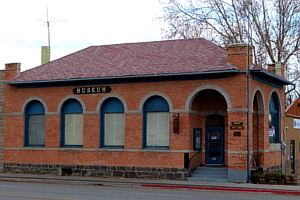 A balancing rock is a naturally occurring geological formation that has one large rock, some of them of significant size, which balances upon a base or pedestal that is of a lesser and disproportionate size. Balancing rocks look like they're precariously placed – and often look dangerous – but they're firmly attached to their stems. There are many famous balancing rocks in the world, including Balanced Rock in Colorado, Omak rock in Washington, and the Kjeragbolten in Norway – a huge 5 cubic meter boulder that is literally wedged in between two parallel rock faces. The area is flooded with hikers, and the Kjeragbolten is a favorite photo spot. Norway is definitely not a day trip, but Balanced Rock in Idaho is sure to delight and fascinate with the gorgeous nearby canyon and outstanding all over sightseeing. You can climb right up to the base for some great photo opportunities.
While you're in this part of Idaho, you'll find that there's plenty more interesting things to do and see, in addition to Balanced Rock. Hagerman, Idaho boasts a fertile world of fossil deposits, some of the most rich in the world. The area, during the Pliocene Epoch (which immediately followed the Mass Extinction), was an ancient lake, and subsequently, the layers of sediment have preserved a wealth of fossil beds. The Hagerman Fossil Beds National Monument is located here, and contains the largest concentration of Hagerman Horse fossils in America. These fossil horses have only been unearthed in one nearby location, called the Hagerman Horse Quarry. The Hagerman Fossil Beds National Monument attracted over 21,000 people last year (2012). While you're in town, stop by the Hagerman Valley Historical Museum and see actual fossils of the prehistoric animals discovered from the fossil beds. This is also near Shoshone Falls in Twin Falls, which is higher than Niagra.
Many Idahoans are likely aware of Balanced Rock and the unique history and beauty of the area – there's plenty of postcards out there of Balanced Rock, or maybe you've seen something on TV or heard of someone who's gone there – but you've never taken the time to see it for yourself. Until you see it in person, it's difficult to comprehend just how amazing it is.