Places to go and things to do in Boise
Posted by Hughes Group Blog Team on Monday, March 25, 2019 at 2:33 PM
By Hughes Group Blog Team / March 25, 2019
Comment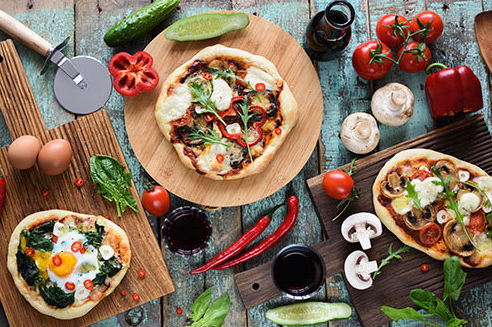 Like any big city, Boise is full of activity. There are always things going on, day or night, and these things attract hundreds and thousands of people to different parts of the city. There are restaurants to eat at, parks to lounge around in and to use to take your dog for an afternoon jaunt, and so much more. Of course, if you are new to Boise or if you are just visiting for a limited time, you might not know about what there is to do or where you should go to find the fun. My mission in life (Okay, maybe just my mission for this moment) is to help you with this problem. If you have a visit to Idaho coming up that includes a stopover in Boise or if you are going to be moving to the city soon and you want to know more, I am here today to give you a quick rundown on the cool things you can do in your spare time to unwind and the best places to go to really experience all of the greatness the city has to offer. Boise is an incredible city and I want to be sure you know how best to check it out.
First, I want to start with some of the smaller things you want to be sure you do in every city. Boise has a lot of unique things going on with it, but everyone needs to eat, and you never want to be in a situation where you have no idea what restaurants are around or what might be good. It really sucks going to someplace you find online and finding out it is really expensive and just not that tasty. My first recommendation would be to check out Fork. No, I am not talking about the utensil. There is an actual restaurant in Boise called Fork and it is really good. Basically, you are going to get some traditional American foods that you probably know pretty well but the really nice thing about Fork is that most of the stuff you are eating came from the area. Idaho is pretty well known for all of the food it grows and raises, and you can get in on trying out some of the food, if you go to Fork. However, if you are in more of a hurry and are searching for something interesting but that also resembles fast-food I would recommend you look into the Boise Fry Company. They specialize in really good fries (Where are you going to get better potato products than in Idaho?) but they have some tasty burgers and other options as well.
Something that generally goes hand in hand with good eating is good drinking, and Idaho and Boise are getting really good when it comes to alcoholic beverages. No one in the state is satisfied with the typical, water down beers they can get from the big companies that mass produce crowd pleasing beer products and for the other side of the coin, the Idaho wine industry has similarly taken off in recent years. This means two things. First, wherever you go to in Boise, you are probably going to be able to find a good drink. Idaho is a fantastic place to be if you like beer or wine and Boise is the heart of that. All of this might surprise you given the state's other reputations, but it is the truth. Some of the wines coming out of Idaho have gone up against French wines in competitions have won. They are that good.
Now, if you have had your fill of food and drink or if you are searching for more in the way of activity, the first place I would recommend you go is the Boise River Green Belt. This is where most of the fun in Boise ends up getting concentrated. At all times there are parks and permanent fixtures where you can relax or take a moment to expand your knowledge about a certain topic (The Green Belt is where the zoo is along with a bunch of museums) but there are also temporary events regularly going on along the Greenbelt. For example, one of the city's largest concert venues is right along the river. You can check out a really good band or artist out in the night air and go for a relaxing trip along the river when the concert ends or if you get bored. There are always things going on along the Boise River Green Belt and even in the unlikely event that there really is nothing, there are still birds to watch and there is still nature to take in. You are almost guaranteed to have an enjoyable time when you go there.
I briefly mentioned museums around the Greenbelt but that is not the only place where you can get a look into history or get educated about the natural world. Interestingly enough, Boise is absolutely filled to the brim with museums. Idaho probably has more museums per capita than any other state in the country. Pretty much anything you want to learn more about you can. There are different military museums, some focusing on Idaho, some focusing on specific kinds of warfare, or some just giving you a general picture of the United States' war history. There are museums about the history of Idaho and the part it has played on the world stage and there are museums where people can learn more about how the world works on a mechanical level and develop a curiosity for the scientific. You can visit a museum a day in Idaho and probably get an entire year of entertainment and education.