Places to Check out in the Boise Area
Posted by Hughes Group Blog Team on Wednesday, December 19, 2018 at 2:10 PM
By Hughes Group Blog Team / December 19, 2018
Comment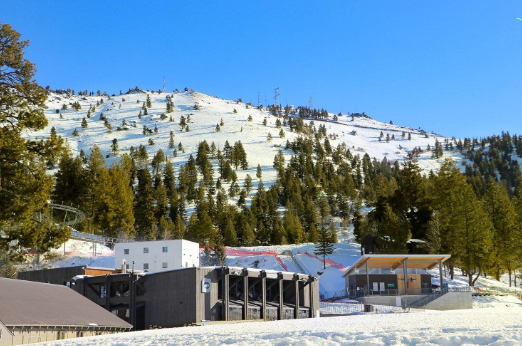 Boise is a city known by its residents to be one that holds true to its roots, all the while reaching into the future. By embracing both its future and its past simultaneously, to the first time visitor Boise comes across as a mixture of quaint and dynamic all rolled up into one beautiful, friendly city. Current Mayor Dave Bieter has said, "Boise has independence and creative spirit not found in many cities." You can feel that "independence and creative spirit" when you talk to longtime Idahoans, residents of Boise included, but for a first-time visitor, you might not get the opportunity to do so much of that.
Sometimes, you have to let the city do the talking, and Boise will surely impress. In this post, we'll explore a few of those places in Boise that really "do the talking" for Boise, so to speak, with the encouragement that, first time visitor or long-time resident alike, you don't take my word for it, but that you go check out some of these places yourself.
Boise River Green Belt
One of the cool perks of living in Boise is that almost no matter where you live in the city, you have access to one of the greatest treasures of Idaho: Nature. A physical manifestation of such is the Boise River, and, for this post, more specifically, the Boise River Green Belt that runs alongside it. This "Green Belt" is essentially an extended walking/biking/trekking route that runs parallel to the Boise River or closes by it throughout a large part of the Boise Metro area. The City of Boise, as well as the other communities that are blessed to have the Green Belt within their vicinity, strive to make it both people and nature-friendly, with well-paved trails butting just a little above the river bank almost the entire way. Whether you're commuting to work, or just taking a casual trip, the Green Belt not only gives you a great place to explore but gets you where you need to go.
Julia Davis Park
Described as the "cultural and historic heart of the city", Julia Davis Park is a true "all in one" park, including Zoo Boise, the Boise Art Museum, Idaho State Historical Museum, Discovery Center of Idaho and Idaho Black History Museum within its boundaries. Julia Davis Park serves as part of the thoroughfare between the expanding, progressive downtown Boise and the mutable, cosmopolitan southeast Boise that includes Boise State University. Julia Davis Park hosts some of Boise's most iconic festivals, and during certain times of the year, one could truly spend an entire day in the park and not be bored.
Idaho Botanical Garden
Functioning as a garden, concert venue, and scenic destination, to name a few, the Idaho Botanical Garden was once the garden that helped keep the Old Idaho State Penitentiary going. A little while after the "Old Pen" was closed, the Garden was transformed into what it currently is, namely an oasis of color, greenery and beauty nestled against the frequently dry and drab Boise foothills. Going along with this, to quote one author, "The garden is made up of a large variety of separate gardens, including the Alpine Garden, the Cactus Garden, and the English Garden."
Bogus Basin Recreational Area
A combination of accessible recreation, true blue Idaho beauty and comical (depending on your point of view) naming choices, Bogus Basin is an incredibly popular winter venue for Boise residents. This, by and large, has to do with the ski lodge and slopes that exist on Bogus Basin, open for a good part of the winter depending on snowfall, and with the fact that, comparatively speaking, Bogus Basin is located about 25 miles +/- away, and is an excellent recreational opportunity in a season when recreation can be hard to come by. Of the skiing opportunities, one author said this, "Opened in 1942, the ski area currently has seven chair lifts for downhill skiing and 23 miles of Nordic trails for cross-country skiing. With 2,600 acres of forested land, the ski area is made up of landscaped areas, bowls, glades, and runs." However, although Bogus is most popular for its winter activities, Bogus also gives a lot of great access to summer activities like trails, disc golf, and camping. The ski lodge also serves as a popular venue for weddings, receptions and family reunions.
Basque Cultural Center and Museum
One thing that may be surprising those visiting or new to Boise is the strong Basque roots that exist in the city, most notably being on display just off of Capital Boulevard in the form of the Basque Block. According to one author, "Boise plays a particularly important role in Basque history", owing particularly to the fact that Boise is one of the principle places that many Basque immigrants first settled in the United States, Evidence of this can be seen in the care and workmanship that can be seen in the buildings and restaurants that make up the Basque Block and are most readily appreciated in both the Basque Cultural Center and the Basque Museum. Both, as well as the entire block, are an attempt to keep Basque culture alive and well in Boise, a welcome addition to the already vibrant culture of the city.
Anne Frank Human Rights Memorial
Last but not least, located just outside of downtown is the beloved Anne Frank Memorial. Of this memorial, one author uses these words to describe it and its history: "Anne Frank and her faith in humanity inspired the creation of this 0.81-acre park, which is dedicated to human rights." An architect from Idaho Falls, Kurt Karst, designed the memorial to convey the message of hope that Anne Frank's story brings the world, particularly through the use of elements native to Idaho, including water, specific kinds of rocks and stones, and other materials. Some of the more distinctive features of the Memorial is the state of Anne Frank, a writing table dedicated to Frank and Bethine Church, and especially the large Quote Wall containing inspirational quotes from a variety of individuals.
https://www.cityofboise.org/
https://parks.cityofboise.org/parks-and-facilities/parks/julia-davis-park/
https://vacationidea.com/destinations/best-things-to-do-in-boise.html