On Top of Idaho: Climbing Mount Borah
Posted by Hughes Group Blog Team on Monday, April 25, 2016 at 11:34 AM
By Hughes Group Blog Team / April 25, 2016
Comment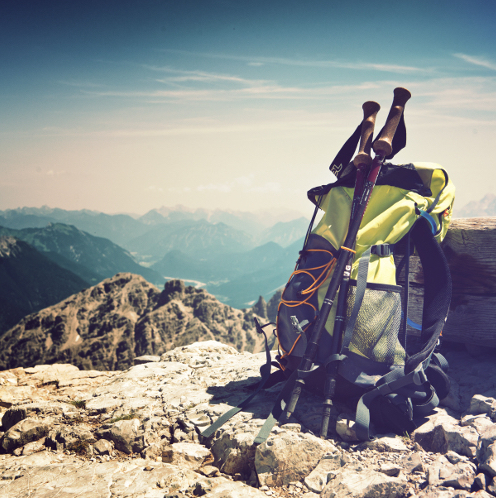 If you need proof that Idaho is a fantastic and beautiful state, you'll find no better evidence than standing on top of the tallest mountain peak in Idaho: Mount Borah. This is by no means a simple task, but if you can brave the rugged terrain, physically and mentally demanding climb, and strive to reach the top, you will not be disappointed. Mount Borah is located in the Lost River Range, which stretches 70 miles between Challis and Arco. This is an incredible mountain range, and it contains the majority of Idaho's tallest mountains and peaks.
There are a lot of different paths and trails you can take in order to reach the summit of Mount Borah, but they are all challenging. Even though the standard route is challenging, many inexperienced climbers use it every year, and they can be successful. You'll want to stay alert and aware. Even though the standard route is well worn, it's a challenge that shouldn't be taken lightly.
Since 1954, there have been a total of three climbing related fatalities. This is a low number, especially considering the amount of inexperienced mountain climbers that attempt Mount Borah. These fatalities were all experienced climbers, and typically involved climbing in bad weather and conditions. So, be safe and vigilant, and avoid any unnecessary risks.
The Standard Route
Along the Southwest Ridge of Mount Borah, you'll find the standard route. In the recent years, the original climbers trail was rebuilt and replaced with a better constructed trail. This makes the initial ascent easier, but the trail beyond the tree line has remained untouched. It is, however, well worn in from the many years of climbers taking this route.
Even though the Southwest Ridge is the standard route for climbing Mount Borah, it's still a Class 2 to 3 climb. While many inexperienced climbers have successfully reached the summit, it's a challenging climb, and you'll need to be both mentally and physically prepared. When there's snow on the mountain, and you don't have much climbing experience, you would be better off waiting until better weather and for the snow to be gone.
It's a steep climb, ascending over 5,400 feet in just four and a half miles. On top of that, there are plenty of sheer places where a misstep could send you falling from really substantial heights. The first part of the standard route will lead you through sage brush and into the tree line. You'll climb around a gully, and enter the climbers route. This part has steep switchbacks leading you through the timber to the tree line.
Once onto the ridge and above the trees, you'll be approaching Chicken Out Ridge. At this ridge, you'll find out exactly why it's called Chicken Out Ridge. It's a narrow ridge, covered in sharp, almost knife-like rocks. This section is even more dangerous when snow or ice is present, and many people turn back here, instead of braving the treacherous terrain. The route is well marked, so if you move forward, step carefully and stick to the route.
After you make it through Chicken Out Ridge, you'll be climbing the final snow ridge. To move forward, you'll be first be climbing down a 20-foot pitch. Then, you'll have to make your way carefully up the snow, by kicking foot holds into the snow. At this point, you'll probably want to have an ice axe for extra grip. However, there's usually a wide trail made in the snow by the many other climbers taking this route.
Reaching the Summit
From here, you'll have two options for reaching the summit. The first trail will have you climbing up the ridge and moving forward. The second trail takes you on the west side of the ridge. This is an easier option, although it's still challenging. Most of the climb up Mount Borah is over loose rock, so it can be incredibly exhausting, and depending on your skill level, it can take up to 12 hours.
If you want to climb Mount Borah, and you aren't a very experienced mountain climber, you will want to go with other people that have had experience climbing. Mount Borah isn't only the tallest mountain peak in Idaho, it's also a challenging and popular mountain for climbers. Take your time and get prepared. You'll want to bring along plenty of water, and have the right equipment to make the ascent safely.
Idaho has plenty of mountains to climb, and Mount Borah is certainly a popular one. Mount Borah is a good mountain to build up to, and if you can climb to the summit, the trip and view is definitely worthwhile. Just make sure you play it safe, and don't take any unnecessary risks.
Source-
http://www.idahoaclimbingguide.com/borah-guide/