Nampa Hot Spots and Activities
Posted by Hughes Group Blog Team on Sunday, June 25, 2017 at 5:44 PM
By Hughes Group Blog Team / June 25, 2017
Comment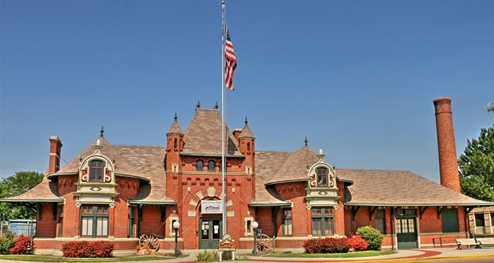 There are plenty of fun things to do in the Treasure Valley outside of the bigger, more commonly visited cities like Meridian or Boise. If you explore Canyon County, you can find so much that you couldn't find in the neighboring counties, particularly in the City of Nampa. In this exciting city, you can get your fill of fun with bowling to skating, eating at unique places, and so much more. If you just moved to the City of Nampa or are searching for a fun weekend activity or two, check out what you can do and eat in Nampa, Idaho:
Skating at the Nampa Rollerdrome
Do you enjoy skating? The Nampa Rollerdrome is a reasonably priced location to spend an evening or day. They have packages for birthdays and events, and a snack bar with arcade games and tables to sit and relax when you're not out on the rink. It doesn't matter if you've never skated before or if you've been skating your whole life; the Nampa Rollerdrome welcomes all—they even have a roller derby you may consider joining or enjoying matches, as well as lessons for skating, speed skating, and inline hockey. The Nampa Rollerdrome is a blast from the very moment you enter the building until you roll out at the end; with disco lights and a DJ playing today's hits and requests, it's a fun time for all. The best part is that you don't even have to break the bank to get in! Renting skates is $2, or if you have your own, you can bring yours for free. Admission is $5 during weekdays and $8 on the weekends. Check it out—you won't be disappointed.
Nampa Bowl
If you'd rather stay stationary, or at least on a flat surface at your own speed, then how about going out bowling at Nampa Bowl? Another fairly priced day or night out, at only $7.50 for admission (and that includes a soda, shoes, and three games). They also have "dollar days," where games, food, and drinks are all only a dollar. Dollar days are Tuesdays (5-10pm), Thursdays (10am-midnight), and Fridays (10am-5pm). Put on some colorful shoes and challenge opponents for the winning title while sipping on a free drink and having a laugh with friends.
Go Golfing in Nampa
If you are a lover of all things golf, you're in luck! There are multiple golf courses in Nampa, such as the Ridgecrest Golf Course, the Broadmore Country Club, the RedHawk Golf Course, and the Centennial Golf Course. Each course has its own amenities to offer, but each one features the ability to enjoy the outdoors and to take in the scenery as Idaho while tasting the fresh air and relaxing with a set of clubs.
Dine Somewhere New
In Nampa, there are plenty of big-name places to eat, such as Panera Bread and Olive Garden, but there are many lesser known restaurants in Nampa as well. The following is a list of some of the many great places to eat in Nampa: Andy's Mexican Food, Blazen Burgers, Thailand Express, Jalapeños, and Krung Thai. Some of the best Mexican food in the area can be found in the city of Nampa, so if you are a fan of this type of food, be sure to check out Andy's Mexican Food or Jalapeños sometime. A customer favorite is the chile rellanos at Jalapeños; some customers go there specifically for that dish, as they say, it's the best around.
If spicy isn't your thing, go to Blazen Burgers. This drive-thru joint has (arguably) the best burgers in the city. Locally owned and one-of-a-kind, Blazen Burgers offers phenomenally created burgers, fries, mozzarella sticks, and so much more. In particular, their shakes are an amazing fan favorite—they are thick, creamy, and very affordable, especially after 8 pm when one of their sizes is half off.
If you like Asian food, there are also many options for this type of cuisine as well. Two of the more popular choices in the area are Thailand Express and Krung Thai. With amazing reviews and delicious food (and great portion sizes), you won't be disappointed when you swing by for a nice, tasty meal.
Antique and Retro Toy Shops
Do you love feeling the sensation of nostalgia? Do you enjoy collecting antiques, knick knacks, or retro toys? There are great Canyon County shops dedicated to antiques and retro toys, and the ones in Nampa have great reputations. Two popular shops are the Rusty Retro Antiques & Oddities shop and Village Antiques. These stores are more than meets the eye, especially Rusty Retro Antiques & Oddities, as there are local artists that sell their pieces there. You can get handmade jewelry, unique pieces of art, and shrunken heads. If you want to go somewhere truly enigmatic, this is the place to be. If you want to go somewhere more traditional to look for antiques, Village Antiques is a great place to shop.
Attend an Event at the Nampa Civic Center
Depending on the schedule and what you fancy, be sure to get a ticket and attend an event at the Nampa Civic Center. Celebrities from all over the globe have performed at this enormous concert house—big names such as Kelly Clarkson, Taylor Swift, and the Trans-Siberian Orchestra. An outdoor section has hosted musical festivals in the past and concerts outdoors in the summer months. Look for who is performing and when, and grab yourself a ticket to an upcoming event.
Nampa Museums
Last but certainly not least are the museums in Nampa, Idaho. There are plenty of museums throughout Idaho, and if you want to visit them all, or only ones showcasing things that interest you, be sure not to miss out the ones in Nampa. In this Canyon County city, you can see amazing aircraft at the Warhawk Air Museum and check out fun, historical sites at the Nampa Train Depot (also known as the Canyon County Historical Museum). Locals particularly emphasize the need to go to the Nampa Train Depot and mention that it holds fun for people of all ages. If you like to learn and take a peek into the past, these museums are the perfect places to visit for you.
These were some of the many places to visit in Nampa, though there is, even more, to discover in this city in Canyon County. There are also plenty of shopping centers, fine restaurants, movie theaters, jungle gym centers, and more. With hotel options you can stay at, you can make a vacation out of it and you won't be disappointed taking a weekend to spend in this fun Idaho city.