Make a Splash in Idaho
Posted by Hughes Group Blog Team on Tuesday, July 15, 2014 at 1:00 PM
By Hughes Group Blog Team / July 15, 2014
Comment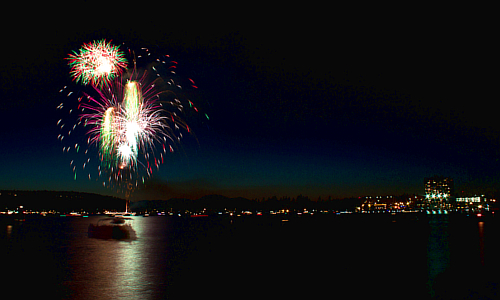 A blue sky pops out of rugged terrain. Flanked on each side by the Salmon River Mountains, peaks racing to the sky in mind-bending size, I seize the crisp, cool air between all the screaming, laughing and paddling. The legendary rapids deliver as promised, untamed and wild. Unplugged from the world, I cruise down one of the most pure, clear and free flowing rivers in Idaho's remote country, the most spectacular place I have ever been. We descended upon the River of No Return Wilderness, the largest wilderness area in the lower 48, and I knew I was treating myself to an experience I would never forget. This is something that to some extent everyone in Idaho can experience, whether in the boat, watching closely from the bank, or snapping shots.
Roaring Rapids
The only thing that can rival the cascading whitewater and the smell of fresh mountain air is the beauty. As eventful as the class 5 rapids, the indescribable views are overpowering. The tangible beauty emanates sage and pine. I didn't know the power of breathing until I came to Idaho. The landscape continues to twist, bend and turn around one of the most uninhabited places in America.
The most iconic whitewater trip of my life bounced and hurled me along over one hundred miles of the Salmon River, leaving behind miles and miles of unspoiled land where pictographs and weathered cabins were all that was left of man's fleeting stay. Fir and Spruce trees dot the landscape, following me along the steep, shallow, wide and narrow rapids, ever-changing with each turn of the river. I come upon a deep and reverent pool of nearly transparent water where I try my luck for some Cutthroat and Rainbow Trout. Surrounded by a majestic canyon, I can feel the history all around me, even as I gaze at the pure Idaho sky.
The perfect cap to my run down the Salmon River was spent soaking it up in one of the many natural hot springs along the way. My Idaho whitewater journey had me propelling down more than 3,000 feet in elevation and left a marked impression, one I'll try to relive as many times over as I can. And as I leave this magnificent country behind me, I realize the best part isn't that this was the best vacation of my life, but that this is my backyard. This is why I live in Idaho.
You'll find whitewater rafting at its best in Idaho, and not to mention more whitewater opportunities than anywhere else. Contact us anytime at 208.571.7145 for more information on Idaho living.