Lucky Peak State Park
Posted by Hughes Group Blog Team on Tuesday, October 8, 2013 at 6:58 PM
By Hughes Group Blog Team / October 8, 2013
Comment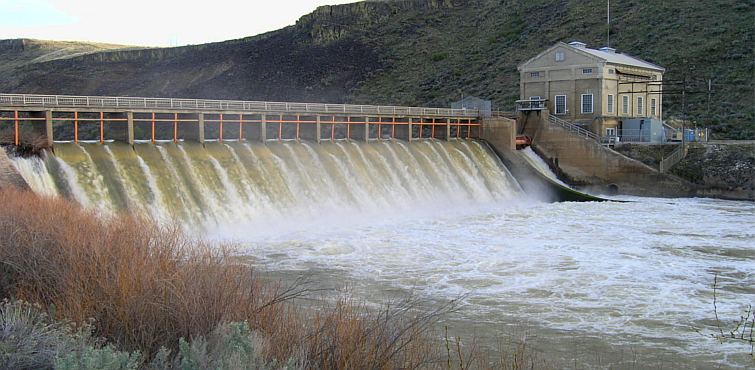 Everyone needs to get away every once in awhile to decompress and enjoy an afternoon without everyday worries and concerns. Whether it's during the summer or just on a weekend, Lucky Peak lake provides the serenity needed in order to distress. Lucky Peak State park was listed in Northwest Travel Magazine as one of the Northwest's 25 top parks. Being only 10 minute drive or a 30 minute bike ride away from Boise, this breathtaking location doesn't require too much planning to visit for the whole day or even just a few hours. In every season, there is a fun activity at Lucky Peak Reservoir for everyone.
One of the most attractive activities on the water is boating. Everyone who enjoys water activities has something in common- they know how to have fun. A day on the water can include tubing, wake boarding, water skiing, surfing, or simply reveling in the clean, cool air that comes with the water. Whether you've been boating many times every summer all your life, or you are still a beginner, the water is perfect.
With Lucky Peak Reservoir being 12 miles long with 45 miles of shoreline, there is enough space for almost every outdoor activity. A day at this park is only a 4$ entrance fee per car for the whole day. Along this vast reservoir, there are three main stops to visit: Discovery Park, Spring Shores, and Sandy point. Depending on your needs, one of these places will be right for you.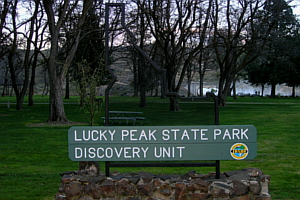 Discovery Park has three sheltered picnic pavilions that are great for small groups or large gatherings. Here you can find a great place to take a long lazy lunch or a simple satisfying dinner. This park is located near the flat water section of Lucky Peak. Because of the cool, clear water, this section of the reservoir is great for an afternoon of fishing, canoeing, or kayaking. The scene of the smooth water is a perfect backdrop to admire the variety of wildlife that live here. The sight majestic bald eagle or the soft view of a songbird have captured the hearts of many.
Another stopping place that has help many is Spring Shores. Spring Shores is approximately 208 acres to help make your trip most satisfying. If you need forget something for your trip or you want to stop for a bite to eat, this is the place. Spring Shores has a nice restaurant with a great view, a convenience store, and most of all a full service marina. This marina provides boat fuel and long term moorage to help keep your boat to its highest performance.
The most popular attraction along the edge of the reservoir is Sandy Point. This 34 acre park is located at the foot of the dam and is a perfect place to dock and enjoy a sandy beach. Some love to lay on a towel on the soft sand and revel in the sun soaking in their skin. Others would rather create a sand castle. Some have the most fun splashing around in the water and wade along the shore. Others would rather jump in the water and have fun swimming. Additional activities that are available at Sandy Point are a competitive game of beach volleyball or a friendly game of horseshoes.
If you feel like one day at this Park is not enough, there are yurts along the reservoir that available to rent. With enough room to sleep six, these yurts are only $75.00 per night Monday through Thursday and $90.00 a night Friday through Sunday.
Whether for only a few hours or a whole week, there is always something to do at Lucky Peak State Park for everyone. This is the perfect place to love life around Boise and just relax into a sense of peace and comfort.
Sources used:
http://parksandrecreation.idaho.gov/parks/lucky-peak
http://en.wikipedia.org/wiki/Lucky_Peak_Dam
http://www.helium.com/items/1557924-lucky-peak-state-park